Rising Sun Engineering & Consulting: Setting New Benchmarks In Techno-Legal Consulting Across The Indo-Us Corridor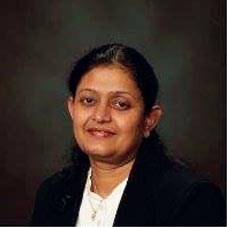 It's welcome news that the union government has finally come up with new plans to end years-old disputes with infrastructure companies. According to a report, National Highways Authority of India (NHAI) alone is to clear claims of over Rs.50,000 crore to road developers, and the amount could exceed Rs.1 lakh crore if the claims related to railways and power are combined. Needless to say, these disputes are endless and tiring for both the parties alike and the solution is simply making the construction documentation foolproof & foresighted. It's no wonder that leading construction companies world over seek the help of highly specialized and experienced consultants like Rising Sun Engineering & Consulting (RSEC) - a consulting firm focused on providing techno-legal consultancy and assistance with the interpretation of & compliance with laws related to construction contracts across the Indo-US corridor. This includes, but is not limited to, drafting contracts, contract administration, litigation, and alternative dispute resolution (such as mediation and arbitration).
Thanks to its decades-strong wisdom in the construction industry of both India and the US, RSEC's clients include the globally leading construction companies like Godrej & Boyce, L&T, Tata Projects, S & T Interior and Contracting, Surat Diamond Bourse, and several other leading civil engineering contracting & road building companies. This 2014 born company's experience plinth, however, can be traced back to its Founder & Chief Project Engineer, Pinky Vyas. A civil engineer from India, she had her baptism of fire in the highly competitive construction industry of the US. CEO Insights interviews Pinky to explore more about the anecdote of RSEC, which today is a
certified minority -owned and woman-owned business in the state of Maryland.
What are the unique propositions with your company that are powerful enough to attract huge brands like Godrej, L&T, and Tata?
Our strong experience that spans across both India and the United States allows us to provide our clients with a truly global approach, both legally and culturally. This also enables us to uniquely understand each client's sophisticated needs and offer them unparalleled access to a team of international consultants and personalized experience. Our team knows exactly how to perform, what to say, what to do, and how to act to ensure that our clients render their services seamlessly while minimizing exposure.
We aim to consistently exceed our clients' expectations and make a tangible difference in their businesses
What are some of the new age challenges confronted by this market and how do you safeguard your clients from these flaring challenges?
The world of construction constantly has new problems cropping up. Powered by an experienced team, we are able to implement solutions for our clients efficiently and effectively with little to no downtime. From a legal standpoint, we have a strict practice of ensuring that our clients keep an accurate & reliable stream of records to protect themselves from liability.
Do you have any in-house training programs for your employees? Tell us about the work culture followed in your company.
Our annual training programs focus on practical application of knowledge and information over our industry as well as cultural sensitivity training revolving around anti-discrimination practices to keep up with our progressive ideals. We even offer training programs related to engineering and law to our clients twice a year. At our core, the corporate culture of RSEC is one of the diverse thoughts. We feel it is important for each and every
member of the company to be able to speak their mind without fear of any kind of repercussions. New thoughts and ideas are the only way of solving modern problems in the world of construction. We encourage our team in multifarious ways to speak up with their ideas.

Tell us about the future roadmap of RSEC.
Going forward, we have plans to spread out beyond our current footprint in western India and provide comprehensive Civil Engineering Management & Consultancy Services with emphasis on Indian and international construction laws. The firm shall provide complete techno-legal services starting from Drafting of Contracts and Agreements to providing techno-legal management throughout the performance of a project, leading to No-Dispute closures or assistance on all facets of Construction Litigation.

We also look forward to providing training for Engineering Executives on Construction Law and Arbitration including Dispute Resolution and Mediation. In addition, we also want to spread our activities to the GULF region and Southeast Asian Countries.

Pinky Vyas, Founder & Chief Project Engineer
Pinky is a civil engineer from Bombay University who started her career with the government of India in 1981. After relocating to the United States, she earned a Master's degree in Environmental Engineering from the University of Maryland and soon decided to use her experience in running a construction company in India.

Office: Mumbai (Headquarter) & Maryland, US

Publications: RSEC is not only a recognized leader in the field of Techno-legal Consultancy, but also well known for its pioneer works in publishing standard treatise in Engineering Law. Pinkyand Dr. Vandana Bhatt are co-authors of 'Laws for Engineers', which covers comprehensive treatise on Construction Law and its applied aspects – hailed by Indian Council of Arbitration and number of Judges of Supreme Court and High Courts of India. The book is published by Pro-Care Project Administrators and Management Advisors and is available for purchases on amazon. com and amazon.in.