Equiniti India: Delivering Extraordinary Results by Wielding the Power of Innovation & Collaboration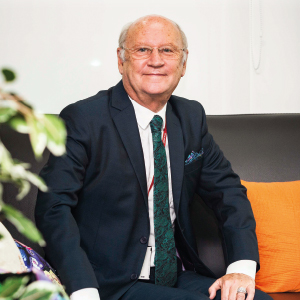 The incredible metamorphosis of Equiniti India(EQI)from being a small company that outsourced IT & BPO operations of its parent company Equiniti Group (EQ) to third party vendors till 2013 into the one of the biggest business hub of the group with 900+ employees accomplishing four million transactions annually, serves as the perfect archetype demonstrating the power of innovation, transformation and collaboration. Tremendous credit to Sam Halford's (Managing Director, EQI) prowess in identifying & empowering the right leaders, the firm acquired many like-minded employees from across industries to touch not just all different points of EQ in UK, but also to cater the group's customers worldwide.
Joined hands with EQ as the Director of Group Operations in 2009 when it was a UK company on growth path, Sam considers his tenure at EQI as one of the best experiences in his career,as he can drive a change with the support of EQI staff, who play hard & work harder with real work ethic..The following excerpts are of an exclusive conversation of Sam and Sriram Rajaraman(Head of Marketing & Sales Support,(EQI)with CEO Insights unveils the secret behind EQI's laudable growth.
What are your services & products and how do you leverage innovationto maintain the edge over your competitors?
EQI is not merely a cost cutting strategy; it's a Centre of Excellence (CoE)delivering contemporary solutions including IT(app development, app support, software quality assurance,&IT infrastructure management), backend operations support(for registration, employee benefit,investment, pension, Central Reconciliation and HR payroll services),financial shared services, marketing & sales support(branding, recruitment adverts, business presentations, digital marketing and internal & external
communications)and people services (techno-driven recruitment,HR & payroll, data administration, reporting and advisory). We ve deployed cutting-edge technologies for developing many products under complaints management, credit services, fraud analytics,asset reunification, data analytics, KYC/AML services and cyber security.
We constantly chisel our processes to make them more efficient, reduce time frame & cost and raise our quality
The ISO 27001:2013 certification we attained recently (which is quite an achievement for a three year-old firm) is a testimonial for EQI's maturity and Information Security awareness. We constantly chisel our processes to make them more efficient, reduce time frame & cost and raise our quality. Shaping our employees' & client's ideas into smart solutions is our product/technology & tool agnostic innovation lab, where our team can explore the technology landscape without any restrictions. I get involved in networking events by British Government, trade associations like Confederation of British Industries (CBI), UK-India Business Council to ascertain that we are updated and develop industry contacts. The combination of me strategizing and our innovation team bringing those alive works quite well.
While many Indian organizations are grappling with high attrition rates, how did you manage to enlarge your employee base from 100 in 2014 to 900+ in 2018 and retain them in such a people-intensive industry?
We have clearly defined policies with internal promotion, provide good remunerations & an effective work-life balance (mandatory leaves & defined overtime working), and more importantly solve their problems compassionately with open-door policy, which bestowed us with below average attrition rates. As we support UK & US operations, we lay immense emphasis on building our people's confidence with a happy environment and in-house communication training programs that purge their inferiority complex towards their UK & American colleagues.
Maintaining an excellent learning score (learning analytics measure),EQI has received market-wide accolades from Skillsoft, People Matters magazine and various other L&D experts. Besides availing self-learning courses & peer-based mentoring,our EQI Academy helps our staff to develop multiple skills by putting them through 5-8 courses in a given time linked to their job profile with role-based learning strategy,which makes them very marketable internally & externally and has turned them into our brand ambassadors. Even during Chennai floods, we backed up very quickly and our staff's dedication has been second to none.

How do you keep your employees on their toes and what are your aspirations towards expanding EQI?
Managers at EQI not only ensure that the deserving employees attain client's appreciation and are rewarded with a handsome amount to relish a team lunch /dinner every month, but also motivates them with awards such as Q badge(quality), I badge(innovation),icon awards,employee & team of the month awards. Besides conducting an annual event, we also organize frequent sports events and a quarterly Budding Leaders Mentoring event that brings us closer.

Since digitization makes it easier for the customers to thrust forward, we intend to emerge as a remarkable fin-tech company, build smart mobile phone applications and acquire a company in India this year based on market needs. We're looking at all the definitives in UK to be off-shored to India;it's more about right sourcing than outsourcing.

Key Management:
Sam Halford, Managing Director
Boasting a vast work experience in private & public sectors, Sam has been instrumental in accelerating EQI's dramatic growth and is appreciated for being a supportive leader, who empowers his workforce

Offerings:Application development & support,Software Quality Assurance, IT Infrastructure support services,PMO and BPO(Voice/ Non Voice)services

Offices:London(HQ),Amsterdam, Bristol,Cardiff,Chennai(India),Crawley, Farn borough,Lancashire, Minnesota, Preston, Berkshire, Stafford, Stirling, Worcester & Worthing