Eupraxia Telecom: Reshaping Telecom Infrastructure Of Rural Bpos & Smes Via Affordable Cloud Telephony Solutions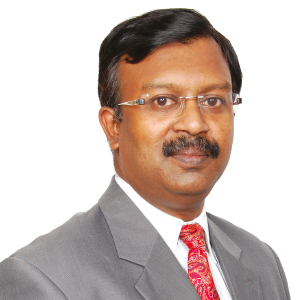 Outclassing other sectors in India stands the telecommunication market, which presently harbours the second largest subscriber base and the third highest number of internet users in the world followed by an extensive growth since last two decades. But back in 2008, K P Ganesh Raj (Managing Director & CEO, Eupraxia Telecom) was greatly engrossed in translating his expertise in telecommunication (Doctrate.) and 30 year experience as CXO in Airtel, Sutherland and S Tel into establishment of his own telecom firm. By diligently managing the then prevalent challenges like tracking reputed clients and tackling high costs levied on essential telecom products(IVR,auto attendant, voice mail, frequency hopping and others), Ganesh established Eupraxia to primarily cater to the rural BPOs and SMEs by developing tailor-made, enterprise grade, affordable and toll free solutions. Etching its financial viability by attracting potential investments for expansion and leveraging digital inclusion via 'Digital India', Eupraxia is profoundly engaged in remodelling the existing cloud telephony systems and solutions to reduce up to 40 percent of telecom call costs for both ISD and STD via 'Receptionist in Air', a novel cloud telephony solution embedded with high intelligence. The following excerpts of an exclusive conversation of Ganesh with CEO Insights casts light on the firm's unique telecom solutions.
Despite the telecom industry in India staggering with low revenues and deep debt rates,how do you manage to deliver customized telecom solutions engraved with intelligence at affordable costs?
To reshape the telecom infrastructure, our firm has introduced Receptionist in Air(RIA)a unique cloud telephony solution that
adds a new layer of intelligence to the existing public and private cloud telephony systems, thereby generating rich heuristics for seamless analysis of the telecom patterns and eliminating chances of missing any business lead. Outshining as a leader in TAPI, we are engaged in R&D of various TAPI solutions with many organizations(by interfacing their existing ERP&CRM)in order to enhance their communication experience, work efficiency and cost efficiency. Our tailor-made, enterprisegrade, affordable and toll free solutions and products (based on GSM SIM cards, PRI, SIP trunks and cloud-based technology) like Ria Lite,Eupra Toll Free, Ria Professional, Dial Easy, Meet Easy and cloud products are primarily designed to connect disparate telecom infrastructure of rural BPOs, SMEs, automobile service & telesales,stock investment firms,real estate,and many others. We also extend our arm to drive strong customer memory hook,enrich business and reduce monthly telecom expenses of organizations disbursed across the state/country with multiple offices/outlets via single outfacing number solutions.
To reshape the telecom infrastructure,our firm has introduced Receptionist in Air (RIA),a unique cloud telephony solution that adds a new layer of intelligence to the existing public and private cloud telephony systems
How are your business models framed on par with the innovations in technology besides ensuring high reliability and availability?
With three decades of intense experience in Telecom/IT/ITES and work experience at the Airtel innovation lab,I head the technology architecture council of Eupraxia to constantly address every requirement, unleash solutions to every challenge and drive our customers to a logical conclusion in the bracket of telecommunication.
Transforming my deep-rooted passion in converting the business challenges of the client into developing new systems and creating technology solutions, I handhold the firm in the innovation process by leveraging the telephony data as heuristics for analytics and accordingly linking all the functions of our firm to the central telephony system provided by us. Further, to infuse our telecommunication services with great reliability and vast availability, we design our systems to auto monitor all kinds of eventualities and develop our products to ensure call switching even between locations with geographic fall back.

What are you major accomplishments so far and how do you ensure to sustain the same success pace in the future endeavours?
Being the launch head of 21 green field telecom projects across India and the head of center of excellence for migrations (five post-paid billing,three pre-paid & four switch migrations),our firm was bestowed with the Top 20 Call Centre Technologies of India award by the 'CIO Review' Magazine. We ascribe this success to our client's trust vested in us; for instance,the extreme satisfaction of Fuego Systems after relishing our intricate, easy to use, and secure interface, IVR solutions and excellent customer service. Moreover, by comprehending the Web RTC protocol's disruption over the VoIP industry to redefine real-time communications with extensive security, we have started to deploy this technology into our products to enrich the telephony experience and deliver sophisticated solutions to B & C category towns of all the states.

Quick Facts
KP Ganesh Raj,Managing Director&CEO
With a profound expertise in telecommunication(Doctorate.)and 30-year experience as CXO in Airtel,Sutherland and S Tel,Ganesh has established Eupraxia Telecom to seamlessly develop new telecom systems and create technology solutions in tandem with the innovations in technology.

Offerings:•Ria Lite• Eupra Toll Free• Ria Professional• Dial Easy • Meet Easy • Cloud Product
Offices:Chennai