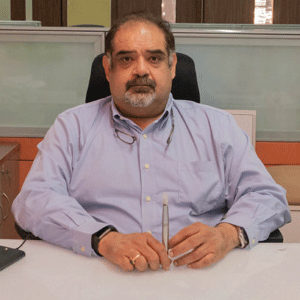 A random search for keywords 'office furniture' on Google will show 8,14,00,00,000 results within 0.64 seconds. The list of vendors includes everyone from MNCs to highly localized furniture manufacturers. With the outrage of the internet, keeping a tab on consumer market's design trends no more the biggest of affairs for these vendors. The real challenge is to read between these trends and convert them into customizable, highly executable designs. Hence the equation further boils down to experienced eyes that can decipher the trends and capabilities that can manufacture mind blowing products. That's exactly why it's not difficult to recognize Featherlite - one of India's leading & legacy furniture brands amidst the 8,14,00,00,000 suggestions from Google.
Incorporated in 1965, Featherlite provides complete office furniture solutions to all segments of the market through its strong base of direct & franchisee offices present across 62 locations in India, catering to a total customer base of over 100,000. Home to an impeccable center of excellence and inhouse product design team that work in tandem, the company has been exemplary in the way it innovates to produce strictly pragmatic designs and customizes the products to align with the space & utilities. We are talking about a bunch of ergonomic design solutions that do justice to the price. The company today is riding along a curve of diversification and in turn high growth, which make it an auspicious occasion for CEO Insights to interview Dhiren Gopal, Director, Featherlite.
As a company that was started as early as 1965, and having undergone humongous growth and diversification, how has been the journey so far, and how did you confront the challenges?
We started as a garden & aluminium furniture company half a century ago, and in 1985, entered into office
seating systems & hospitality furniture segment. As we grew, we have also diversified into modular & shop fitting, departmental stores, malls, and retail fittings in 1997. The challenges ranged from having too much local competition to low price tags in the foreign markets. But later, the foreign brands came to India and dropped their prices, which became another challenge. Also, the consumer behavior has undergone sea changes over the last two decades, making them highly knowledgeable and skeptical.
We analyze each step very deeply in order to maintain and improve quality, while also strictly following the Japanese Jidoka rule to enhance the product quality
The 54 years of experience in the furniture industry, the larger part of which was in production, has helped us understand the consumer behavior and manufacture products that they really need. 'Designed for Manufacturing' is the only way to strategically launch new products at high velocity to keep abreast of the ever changing needs of the dynamic workspace that our customers have today.
What are the strategies leveraged to keep abreast of this dynamic customer needs? And how are they working out for your company?
We create market/customer oriented designs, as we cater to a large spectrum of customers. Our inhouse design team takes care of all the customer requirements in accordance with the trends and customizations. For instance, there has been a paradigm shift in internal design of offices. Currently desk based system is over taking partition based modular designs. Around 80 percent of the customers today go for the desk based systems, which cost 15 percent less than partitioning, in addition to further real estate utilization opportunities. Work culture has become more collaborative in nature, which we try to incorporate in our product designs.
In truth, the important link between design and production is training people, which is given high focus, covering facets like design understanding, the production process that has to be followed, and much more. We analyze each step very deeply in order to maintain and
improve quality, while also strictly following the Japanese Jidoka rule to enhance the product quality. We also have a product development cell in the heart of our design & manufacturing process. We cannot survive without it and our factory is equipped with highly advanced automated systems to provide consistent high quality products.

As a manufacturer, how do you fulfill your commitments towards the environment?
Protecting the environment and maintaining an environment friendly manufacturing process is a part of our company policy. Our green factory is fitted with 1MW solar panels which produce more electricity than we use. Indeed, the whole factory is made of recyclable items, in addition to having rainwater harvesting apparatus, sewage plant water recycling, carpool for factory employees, and much more, not to mention that around 90 percent of the materials are sourced from within 500 kms around the factory to save energy. Moreover, our factory is ISO9000, ISO14000, & ISO18000 certified for the manufacturing process, and is additionally certified by TUV, which is a Germany based auditing authority.

How has been the growth in the recent past and what are the plans setfor the future?
In the last one-year, we grew by 30 percent. But we are yet to tap into the government sector, as well the segments like educational sector, hospital furniture, and hotel furniture. Thus, we are looking at an even faster growth track over the next five years. It's really the time formore diversification. Increasing our market share from the current 40 percent to 50 percent is also one of the prime agendas.

Key Management:
Dhiren Gopal, Director
Dhiren has been in the family business for more than 35 years. An exceptional leader who is in complete charge of the manufacturing activities of the Furniture business, Dhiren believes in decentralized control, providing employees with the freedom to take decisions. He is also responsible for infusing latest technologies and machineries into Featherlite's plants.

Offices:Bangalore (Headquarter)

Offerings:
•Office Chairs
•Workstations
•Executive Tables
•Education
•General Seating
•Living & Outdoor