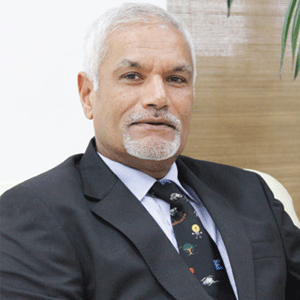 Power transmission has always outclassed as the fastest growing sector in India due to a plethora of mechanizations being executed right across small to large applications. Standing tall amongst the top players in the power transmission industry of India is POWER BUILD PVT. LTD.(PBL)with a strong legacy of more than four decades.Since its establishment in 1972, PBL has been extremely proud of its manufacturing technology, processes, and quality systems while leaving no stone unturned to make continuous investments across these elements. Today, this international firm outclasses as the leader in its range of power transmission solutions including gear box business, gear motors, and various others by staying in immediate reach to its customers.
PBL belongs to the Elecon Group of Companies wherein Prashant C. Amin stands as its Executive Director. He is involved in providing Strategic Directions for the firm by selecting those to be pursued and deciding the means to implement and support them. Moreover, he assures that the organizational structure and capability are in accordance with the chosen strategies.
In an exclusive conversation with CEOInsights, Prashant has elucidated about POWER BUILD's journey, and its unique facets. Below are the excerpts!
How has POWER BUILD'sjourney been so far?
The very foundation of POWER BUILD was laid in 1972 in technical collaboration with a German firm. Later on, we associated with a Japanese firm to launch compact geared motor series and with UKbased David Brown to manufacture advanced Gearboxes and Geared Motors. Since this wasn't quite adequate, we acquired the Thailand based Geared Motor business of David Brown in 2010, which fetched us a vast international footprint and enhanced our design & development
capability. Today, we take immense pride in our brand RADICON POWER BUILD that brings to our customers the advantages of latest product design along with the best manufacturing technology and customer support services.
Speaking of geographical presence, we have worldwide presence with 25+ offices across the globe to offer technical support and products to customers as and when essential. In addition, we have 40+ sales & service centres and a network of 80+ dealers, distributors & stockists across India. We have stocking and distribution centers in Europe, UK, USA and Thailand. Moreover, our wide international market presence is being continuously augmented with newer applications of domestic, top notch products.
With a commitment to integrate world class solutions for our valued customers, we offer them a spectrum of products in tune with the specific needs of the Indian industry
Walk us through your company's product range.
With a commitment to integrate world class solutions for our valued customers, we offer them a spectrum of products in tune with the specific needs of the Indian industry. To do so, we leverage the best of technologies from Germany, Japan and UK while the level of application engineering and customization that we embrace is maintained unique. Some of our bestselling products include M Series Helical Inline Geared Motors, C Series Heliworm Geared Motors, F Series Parallel Shaft Mount Geared Motors, K Series Helical Bevel Geared Motors, PL Series Planetary, J Series SMSR, and Roloid Pumps. In fact, we are proud to hold a product basket that stands unmatchable with highest growth potential and market share among similar other manufacturers in the industry.
Our flagship product is M Series Helical Inline Geared Motors wherein we ensure to quickly modify any parameter as per customer's requirement. Moreover, we have a unique concept called 'Swift Centre' to assemble multiple combinations of various products for our customers within 20 minutes of their proposal for a non standard application. We have five such Swift
Centres across all major industrial hubs in India that present our customers with economical, efficient, and bespoke solutions.

Could you shed some light on the manufacturing process that you follow along with the facilities that you own?
We are the only company in the industry to adopt Total Productive Maintenance (TPM) system, which is a holistic, approach that focuses not just on quality on a day-to-day basis but encompasses all aspects of business practices. This system allows us to incorporate continuous cost, design and other improvements as per the market and application requirements. POWER BUILD was recently rewarded with the TPM Excellence Award by the Japan Institute of Plant Maintenance (JIPM).

We have two world class manufacturing facilities located across India(Gujarat) and Thailand wherein in India, we have 150+ CNC machines installed, 20+ state-of-the-art HMC & VMC machines from MAZAK, and similar Hobbing machines from Liebherr, Pfauter and HMT. These facilities provide us the highest value addition in contrast to our competitors, thus enabling us to devise the best solutions for our customers.

Tell us about your company's aspirations for the future.
In the last four years, we have witnessed a phenomenal growth of more than 20 percent by embarking onto segments where we had lesser presence. Currently, our inhouse R&D team is focused on seamless launching of new products based on technological development as well as product modifications of standard range of Geared Motor, Gearboxes & Drive solutions to suit almost any application. Being a hardcore manufacturing company, we are also planning to expand our manufacturing facilities globally and acquire a high growth for our organization.

Key Management:
Prashant C. Amin, Executive Director
Holding an international exposure spanning 20+ years, Prashant is currently responsible for diverse strategic planning, decision making for international business, and also the development of specific new products at POWER BUILD.

Offices:20+ across India & Middle East

Products:Helical & Worm Geared Motors, Helical Bevel Geared Motors, Roloid Gear Pumps, Gearboxes & many others