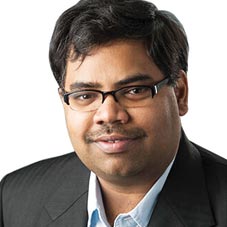 Early childhood education is an essential building block of a child's future success, and it cannot be overstated. Also today, where the technologies are advancing and competition is brisk, parents are involved more than ever before in their child's overall development & academic upbringing, and they want a head start for their young ones right from the womb. Due to this rising awareness and demand, numerous educational institutes with the concept of play schools and daycare have already mushroomed-up and are being developed pretty-fast in the current scenario. Also, estimates from ResearchAndMarkets.com predict that the Indian play school/childcare market is projected to grow at a CAGR of around 19 percent by 2024. Many well-established play schools, having gained trust amongst people, are spreading all over by providing franchisees, but it's difficult to choose from, as many franchisers do not offer all the relevant precursors of quality services to the franchisees.
Standing notable amidst this incessantly growing play school franchise industry is Footprints Childcare, that has been recuperating such lacking and is refurbishing the franchise industry with its clear vision, unparalleled processes, transparency and fabulous service orientation. Entrenched in 2003, Footprints is a first-in-class internationally recognized preschool and daycare brand with 106 centres founded by IIT-IIM alumni – Raj Singhal (CEO), Purvesh Sharma (COO), and Ashish Aggarwal (Co-Founder) respectively. With 20,000+ delighted parents associated, the school covers 14 major cities of the country with head offices in Gurgaon & Noida.
In an exclusive interview with CEO Insights, Raj shares how Footprints Childcare stands apart imparting qualitative education and care to young ones, and what makes it the most preferable franchiser.
Tell us about the salient features of Footprints.
A professional partner of National Association for the Education of Young Children (NAEYC), rated with meticulously recommended choice scores, Footprints strictly follows a well-researched US-based High
Scope curriculum and emphasizes on Early Brain Development along with child safety (background & medical tests of all staff, child safe flooring & infrastructure, and biometric access controlled centre). We offer benefits like instant mobile updates, live CCTV feed, and 100 percent hygienic meals.
We aspire to provide a learning structure within which children can make choices, follow their interests, and develop their abilities in each content area
Diligently abiding by the rules of active learning, one of the best ways in which a child learns to grow efficiently, participating or interacting with the learning process and opposing passively grasped information, it lays down a tenet and long-lasting foundation of education. It also has an observation-based assessment for infants from birth to kindergarten. The school envisions of teaching a child the value of independence acquired by quality learning approach and Amita Bhardwaj, Chief Delivery Officer, supervises it well.
Enumerate the advantages you provide to your franchisees?
Franchisee partnering with us is very transparent and flexible. We believe that our partners are the face of our brand and play the role of advertisers. Hence, we take care of the overall background support in setting-up the centre like property search, recruitment & training, marketing, establishing relationship, and much more. As most of our franchisees are women, it empowers their passion for childcare & upbringing and can focus solely on nurturing children. Being primarily responsible for all visits at the centre, Footprints provides 120 admissions guarantee in two years to its franchisees. Also, in case franchise wants to sell the centre due to any reason, they have the option to sell back to Footprints at almost zero loss. We have recently come-up with another option, where our royalty is backloaded and does not start unless franchisee has reached the stage of breakeven on monthly cash flows. As far as the amount is concerned, the client needs to invest an amount of Rs.30-48 lakh depending on the city.
What are the distinctive factors about Footprint's franchise?
Having established our brand with a unique vision, we aspire to provide a learning structure within which children can make choices, follow their interests, and develop their abilities in each content area. A better approach to learning,
communication language & literacy, social & emotional development, cognitive development, physical development & health, and creative arts are the significant learning methodologies that actually make a difference in their learning.

Since our founding team comes from Tech and Digital background, we use technology to solve almost all the issues. Our Guard App, ensures that all visitors are verified by asking every visitor to enter their mobile number on the app, and feed OTP for entry into the center. Biometric scan for staff entry and mobile app for live streaming of the center are other important features. Franchise ERP is a system where franchise can see all details of children who are enrolled at the center, all admissions, all attritions, all invoices and others. Face recognition allows us to ensure all pictures of parents and children are real and helps us in security. The franchisees also have access to all kinds of data analysis to find root causes of issues.

Tell us about your franchisee teaching staff appointment strategies?
Our ongoing teacher training before the launch of the centre helps forming a highly experienced and effective staff. Hence, they all have to undergo a proper background check, training and certification process before being appointed for any centre.

Are we to see any future innovation or revision in your existing franchise portfolio?
As far as our existing franchise portfolio is concerned, our franchisees are quite satisfied with the kind of franchise model we have. With changing times, Footprints will also keep innovating with anything new that comes-up.

Throw some light on your future roadmap.
The strategic roadmap is an ongoing journey. We aim to open 600 centers in next three years to begin with India and go after the South East Asian market. We are in the process of setting-up our operations in Philippines very soon. Amongst the two kinds of franchise players in the market – pure franchise and company operated – Footprints is in-between, where the pricing is lower, but the quality we maintain is of the high international standards.

Raj Singhal, CEO
Raj is a serial entrepreneur with significant expertise in Technology & Marketing.

Quick Facts:
• Programs: Infants & Toddlers, Play Group (19-30 months), Pre Nursery, Nursery, KG, Pre School, Day Care, and After School Care
• Locations: Gurgaon, Noida, Delhi, Bengaluru, Mumbai, Pune, Hyderabad and more