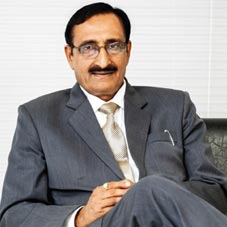 Over two decades of rapid economic growth has stimulated strong demand for private, international education among India's growing HNWI population. Consequently, international schools have sprung-up around the nation, with larger concentrations in metropolitan cities. IB world schools for instance are 176 in number, out of which 139 schools proffer the DP (Diploma Program) courses.
Set amidst lush green environment, away from noise, pollution and traffic, Rungta International School (RIS) is the only IB World School in the state of Chhattisgarh. Spread across a serene 10 acre area, the school is equipped with all international standard facilities including world-class tennis & basketball courts, fully tech transparent classrooms, international faculty & trainings, robotics & iPad labs, and a well-equipped library with both physical & e-resources. Moreover, it is only the 19th IB school in India offering all three IB programs, namely PYP (Primary Years Program), MYP (Middle School Program) and DP (Diploma Program).
In an exclusive interview with CEO Insights, Santosh Rungta, Chairman, Rungta Group of Institutions reveals
how his IB World School provides its students a competitive edge through overall pedagogy and what makes it a best choice for franchising.
RIS's ideal location, trained & up-to-date faculty, modern technology integration, futuristic teaching methodology, and safe & secure advantage provide it a competitive edge over other IB affiliated schools
Tell us about your school curriculum, infrastructure and resources that you deploy to ensure holistic development of students.
The IB (International Baccalaureate) curriculum is well-known by the world community for its fantastic research based curriculum and worldwide acceptability. More than any other curriculum, it aims at developing inquiring, knowledgeable and caring young people motivated to succeed. Keeping pace with its demands, our world-class infrastructure includes the campus, adventure camps & field visits, meals & dining facilities, laboratories – sciences, IT & languages, library & media centre, the arts studio – visual & performing, smart digital classrooms, workshops & conferences in auditorium, and sports program & activities. Not only do these ensure effective approaches to teaching & learning, but also efficient understanding of global contexts, different languages & cultures, and disciplinary & interdisciplinary knowledge that
meets rigorous international standards.

What are the advantages that RIS offers over its competitors?
Our school is the most economically feasible IB School in the country. Besides this, its ideal location, trained & up-to-date faculty, modern technology integration, futuristic teaching methodology, and safe & secure advantage provide it a competitive edge over other IB affiliated schools. We are one of the topmost educational groups in India and our total strength of 17,000 students reflects people's faith in us. Moreover, there are a plethora of awards & recognition won by us since inception including Best School Brands by The Economic Times (2016), Best School For Innovation & Value-Based Education by 24 MRC (2016), and Best International School award in 2017 by National Education Excellence, Education World, and India Excellence Summit. Additionally, we have two Guinness World Records in our name for the largest poster, and singing relay song. These more than sufficiently prove our edge.

Kindly enlighten us on the future roadmap that you have set for RIS?
Moving ahead, we envision to make RIS the centre of educational excellence with equity, so as to empower our students become innovators of tomorrow, capable of acquiring universal values to meet the global challenges.

Santosh Rungta, Chairman
An inspiring leader, a strategic planner, & an entrepreneur, Santosh is committed to spread the spirit of learning.

Courses Offered:
• PYP (Primary Years Program)
• MYP (Middle School Program)
• DP (Diploma Program)
Location: Raipur