GoProtoz Design: Strategically Designing UI/UX Designs via Design Thinking, Human-Centered Approach & Domain Expertise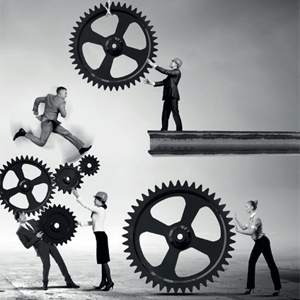 In modern digital world, neglecting the impact of UI/UX design is the biggest mistake that any product company can commit. User experience design that is inappropriate and ineffective frustrates users and leads to sudden death of many promising products. Just like a picture speaks thousand words, an easy, intuitive and delightful UX design hallmarks the delivery of emotionally positive user experience, hence boosting business revenues, customer engagement and brand identity. Today, it is imperative to blueprint stellar UI/UX designs as good enough design is no longer good enough for product success. Understanding how UI design consistency builds UX credibility, Bangalore-based GoProtoz Design sketches phenomenal, user-centric designs and strategies with an upward approach that enables digital product companies to meet their business goals.
Ensconced by Udhayashankar D(Founder) in 2016,the UI/UX design studio crowns expertise in enterprise and consumer digital products with designing thinking and human centered approach and strategically outlines techniques and user experience strategies to create connective engagement and make application usage better. Determined to bring innovation through unique UX design process, Udhayashankar employs deep expertise in deriving UI/UX principles that cater to each stage of user-centered design process, right from ideationto design and development. In an exclusive conversation with CEO Insights, Udhayashankar unfolds the significance of constant yet innovative UI/UX design in product and application development and how GoProtoz is successfully enabling entrepreneurs to scale-up their business growth through favourable design implementation.
How is your vast experience and expertise instrumental in coining prime strategies for GoProtoz's
success?
Post graduation, I invested all my time in UI design domain. Although working with various product-based and service-oriented organizations helped me score experience, the learning was entirely self-steered. Chasing self interests paved the way for career development in UI/UX field and proved a catalyst in polishing my skills, building expertise and stockpiling thorough knowledge. Presently, multiple conglomerates are offering services that span through a gamut of domains. However, we at GoProtoz, lay entire focus on UI & UX design only for digital products like mobile and web applications.

"Right from UI/UX design and digital product ideation to UX strategy & consulting, we cater to end-to-end design demandsof all ourclients

Right from UI/UX design and digital product ideation to UX strategy & consulting, we cater to end-to-end design demands of all our clients. We follow human-centered design approach throughout the process to bridge the gap between macro and micro details in UI/UX and ultimately offer superior user experience. Post understanding client's business needs, a researched strategy is contrived to convert these needs into design and help clients in meeting their business goals. This strategy involves creation of conceptual designs through deep research and their computation into digital designs, followed by formulation of final UX design, hence implementation of ideated thought into digital experience through holistic approach.

How is GoProtoz mitigating user problems and creating a niche through its human-centered,design practice?
Oft times, clients express disappointment with product design firms who fail to understand client's enterprise application user needs and business requirements. To solve such clientele quandaries and help them come out of complexities, our skilled team employs quality insights and domain expertise for devising a distinctive solution through UI/UX design, which is compatible with enterprise application. Streaming synonymy with designers' efforts, I believe in walking shoulder to shoulder with my team and equally invest experience and expertise that I have gained over the years. Not only do we resolve discrete user problems with distinct products but also exhibit utmost excellence, calibre and proficiency while catering to complex projects.
Alternatively, guiding clients about various UI based requirements strengthens GoProtoz's professional nexus with clients and succors them in structuring an integrated UI/UX. Discerning an idea for UI/UX is quite elementary but conceptualizing the same in the design stage becomes a strenuous task, a situation many scuffle with and struggle to find that one right design studio that caters to their needs appropriately. That's where GoProtoz comes in the picture and delivers stellar UX solutions through proper design exercise and brainstorming sessions.

What is your mantra for steering innovation within the organization while ensuring quality, user-centric servicing?
The entire GoProtoz squad thoroughly enjoys design exercise and etches the formula of human-centered design approach for devising steady and sound UI/UX solutions. The master stroke of innovation, however, is primarily driven through design thinking process. Not only does this technique steer innovation within the organization but also enables us to fulfill industry requirements via pure and practice design processes and solutions. GoKhana and OGO, for instance, are the prime examples of GoProtoz's exemplary services. While GoKhana is an end-to-end food ordering application with premier user experience and exhibits the unique feature of repeated ordering, OGO was developed by us as a smart transportation app for car and bike taxi bookings.

With intent of carrying forwarding similar attitude towards UI/UX design, we envision expanding our servicing umbrella and support entrepreneurs and organizations all across the globe. Etching the mantra of integrating technology with UI/UX design, we are sure to scale up GoProtoz's success graph in the future endeavours.

Key Management:
Udhayashankar D, Founder
With UX design thinking skills in his veins, Udhayashankar is committed to create world class digital products with best UI/UX design and make a digital difference with roots embedded in innovation,expertise and creativity.

Headquarter:
Bangalore
Offerings:
UI/UX Design, Digital Product Ideation, UX Strategy & Consulting