Limra Softech: Develops Creative UI & UX Solutions in Tune with Clients' Requirements & Their Customer Demands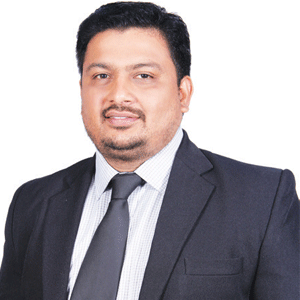 An efficient User Interface(UI)and User Experience(UX) outline is capable of not just inducing any platform with stunning features for the users, but also fetch tremendous success to the company developing that platform. While most of the UI & UX companies rely just on their clients' suggestions for designing any application, Limra Softech India Pvt. Ltd. firstly comprehends its clients' customer needs, analyzes the current scenario of their product/service in the market and explores the best way to differentiate them from their competitors. Post executing extensive research at the initial stage of business with the customers, Limra suggests them the requisite changes that ought to be made in their UI/UX outline so that their business can soar with profits and set an edge above other companies in the market. Altogether, the firm pledges to achieve utmost customer satisfaction from the best of its creative UI & UX services delivered with quick turn around time, top-notch quality and affordable prices.
The mastermind behind the creation of Limra Softech, an IT consulting & software development company,is Ismail Khan(CEO & Managing Director)who has around 12 years of experience in working with 600+ clients across the IT consulting domain. Established in 2015, Limra conquered the then challenges in producing quality works in the local market by offering adaptative and quantifiable services across advanced web & mobile solutions, enterprise apps & portals, digital marketing and many more realms. Right from designing a minor logo to devising a complex algorithm based solution for automation, the firm leaves no stone unturned to leverage the fullest of its expertise and deliver the best outcomes to the customers' businesses.
Peruse the excerpts hereunder of an exclusive conversation of Ismail with CEO Insights to know more about Limra Softech, its one-of-a-kind UI & UX design services as well as its team of intellectual and creative designers.

"Currently, we are working on fusing the potency of Neurosciences into all our designs and UX"

What is your standpoint towards creating completely customized UI & UX design services?
Post garnering the clients' requirements, our designers at Limra work on creating the best-in-class solutions that can be experienced by the users with simplicity and scannability besides enabling them to easily understand the application on the first appearance. We basically develop effective UI & UX for the clients' existing products and applications to make those interfaces work exceptionally good while our production unit deploys the most advanced technologies to infuse the facets like light weight, visual appeal, bugfree and a lot more into those interfaces.

Recently, we were being approached by a 10+ years old company that wanted to change the look and feel of the front end of their application while retaining all the backend functions. Unlike other companies that would suggest revamping the entire application, we redesigned just the frontend through our long-standing experience and creative finesse, by keeping its aesthetics and design in sync with the client's work culture. This way the client's team can use the same application across all devices and not start off with a new application. In fact, it is not just our past experiences that is differentiating our design works from our competitors but our team who hold an average of 6-8 years of experience and diverse skill sets.

How are innovations being imparted at Limra Softech?
Across the UI & UX front, we are investing volumes to upgrade our existing resources and train our team on the varied functionalities of the unfolding technologies. Currently, we are working on fusing the potency of Neurosciences into all our designs and UX. Through this innovative technology which holds a major role in revolutionizing the industry's future, we are able to extract the psychology and behaviour of our client's customers
and synchronize our designs as per their visual appeals. In a span of 18 months, we will be unveiling all our solutions based on the concepts of Neuro design. Apart from this, our team will also be exploring on Blockchain and other potential technologies in the future.

As quality of services and safety of data are imperative for any business to excel, how do you instil the best aspects of these two entities into your projects?
Being an ISO 9001:2015 certified firm, we adhere to an agile framework across all our projects regardless of the size, which helps us in maintaining a proper coordination between all our team members and clients, therefore present them high-quality outputs.

Post signing non-disclosure agreement with the clients, we make sure that all their sensitive data is handled solely by the team onboard and not by the low level teams and share only the concerned data with them. Moreover, the documents and data are stored based on an encrypted format while we eliminate the scope of any loopholes or theft inside and out of our premises by following desktop cyber security practices.

Kindly brief us on Limra Softech's annual revenue growth and future plans.
Holding a customer base across India, Middle East,Europe, U.S. and Australia, we are reaping an average revenue growth of 30 percent YoY. We are also witnessing huge opportunities globally and hence planning to expand our services to Middle East especially Oman, Saudi and Qatar and also Southeast Asian countries.

Key Management:
Ismail Khan, CEO & Managing Director
Post establishing Logic shore IT consulting, Ismail laid the foundation for Limra Softech through his long-standing industry experiences to excel further in the web design & development space.

Offices:
Bangalore (HQ), Dubai, Kuwait & Saudi Arabia

Offerings:
•Web Application Development
•e-Commerce
•Mobile Application Development
•UI and UX Design
•Digital Marketing