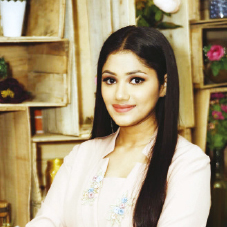 It's more than a fact that the real estate industry in India is flooded with construction companies. No wonder it takes something extraordinary to be in the limelight. Turning the pages back to four years ago, Gupta Builders and Promoters (GBP) one of the leading real estate developers in the entire North India today had hardly any brand recognition. The growth of the company over the last four years has been mind blowing. In truth, the recent residential projects of GBP have been iconic and set new benchmarks in modern architecture, leveraging world class construction technologies.
GBP's iconic projects include Athens a theme based township in Zirakpur, which is named after the capital city of Greece. Being true to its name, this first-of-its-kind and best in-class apartment concept is world-renowned for its heritage and classic Greek architecture. The company aims to bring the same luxurious Greek architecture to high rise residential housing in Zirakpur, which will be a subcity in itself. The GBP Centrum is another one-of-its-kind project which is known for being combination of affordable luxury and comfort. The quintessential 19 storey commercial project located on Chandigarh Ambala (NH-22) highway in Zirakpur is the tallest building in the city. This is just the tip of the iceberg. GBP is engaged in several active projects across North India like Camellia and Tech Town (both in Mohali),and Rosewood Estate (DeraBassi).
CEO Insights engages in an exclusive interview with Diksha Gupta, Vice President, Gupta Builders and Promoters to explore further about this exciting journey.
Your company is on a purple patch since the last four years and working on projects that are currently valued at approximately Rs.3,000 crore. What are the
ingredients of this huge success and intact reputation?
It's a great feeling that GBP has become a household name in the entire North (India). We are highly committed to delivering promises and sustaining a satisfied customer base, which is built on trust. Thousands of satisfied customers, who are our valuable assets, made this success possible. In fact, we have alwayslaid focus on time stipulations, quality, location, the segment being catered to, and lifestyle & demands of the buyer. The understanding helps us provide our customers with great value for money. We hold our strength to be able to cater to every segment and people from all walks of life. Our R&D plays an important role as well, not to mention our dedicated professionals who develop land for better living, overall economic development of society, and better environment through optimum utilization of resources and maintenance of ecological balance.
We are highly committed to delivering promises and sustaining a satisfied customer base, which is built on trust
In terms of expansion, establishing branch offices and having our representatives in each location have played an instrumental role in marketing and expanding our portfolio. Our tagline: 'delivering on promises' is strictly stuck by everyone associated with the group, as it's a significant part of our credibility and confidence of people.
The company adopts an advanced, sustainable & quality approach, engaging everything from AAC Blocks to Water proofing Chemicals and from Water Treatment Plants to IIT & PEC approved designs that resist earthquakes. How do you find the equilibrium between such highlevels of quality and pricing?
With a diversified range of products, our price points vary from Rs.8 lakh to Rs.18 crore. In addition, we have numerous payment plans to suit everyone's budget. It is sheer pride for us that we have more than 5000 customers now. Their references majorly make for our additional clientele. Promoting & executing fair and transparent transactions with customers is our continual priority and work practice. Also, we do have
tie-ups with several major banks in India for loans & providing affordable housing.

Where is the company positioned in the current real estate industry in India?
Our omnipresence in almost all the major locations of the Northern region is a testimony to the group's progress in the real estate map of India. Taking pride in this, and with belief in our vision, we have mastered the art of inspiring everyone and achieving our aims, which is visibly evident in the way GBP Group has been wonderfully doing ever since its inception. Every member at GBP Group is proud of the fact that they are devoted and working with the same motivation & aspiration of doing great work in the industry that is recognized and appreciated by people.

What is the future roadmap set for your company?
As real estate is a business with long development cycles, now is the time to plan for the changes, on which we have already started acting upon. Our projects are alreadythe most innovative & are benchmarks in terms of modern architecture. Along with our dealer network, we plan to expand our periphery of projects to surrounding states of Tricity area (i.e. Punjab, Haryana, & Himachal Pradesh). Working with higher degree of specialist experts focused on their chosen areas and locations of activity is also on the cards. We also look forward to identifying investment trends at an early stage within each market.

Key Management:
Diksha Gupta, Vice President
Diksha holds a Master's in International Accounting and Finance from United Kingdom and a Master's in Finance from India. The strong academic background combined with years of experience and global exposure enablesher to understand finance nationally and globally. This is her greatest leverage that helps her contribute to the growth of the organization.

Offices: Chandigarh (Headquarter),Shimla, Solan, Ludhiana, Hamirpur, Kangra, Rampur, London & Birmingham

Recent Projects:
•Athens
•Centrum
•Camellia
•Tech Town
•Rosewood Estate