Hasiru Dala Innovations: Integrates Marginalized Waste Pickers into City's Solid Waste Management Process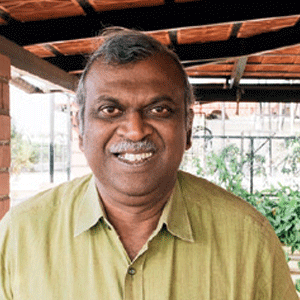 Despite being recognized as one of the lowest ranked urban informal occupations in India, waste picking is undertaken by majority of people who have always contributed a mammoth deal in collecting, segregating and disposing bulk volumes of waste. Empowering these waste pickers and integrating them into Solid Waste Management (SWM)realm is Hasiru Dala Innovations Private Limited, one of the few professional service providers delivering more than 99 percent efficiency in waste collection and processing. In the pursuit of contributing to the smart city initiative in India, the firm has never left any stone unturned in either creating better livelihoods for its beneficiaries, the waste pickers or delivering total waste management services to customers with unmatched reliability (all year except 14 predeclared days in a year) and assurance of processing at least 90 percent of waste in an environment friendly manner.
Hasiru Dala Innovations has truly innovated an edge above its peers through its 'Polluter Pays' principle and 'Pay as you throw' (PAYT) variable pricing model wherein it incentivizes bulk waste generators(clients) to segregate waste at the source itself and only pay for as much as the client generates. Till date, the firm has created more than 240 jobs for waste pickers and empowered 23 budding entrepreneurs under the guidance and expertise of Shekar Prabhakar (Co-Founder & Managing Director, Hasiru Dala Innovations). An IIT Madras graduate and IIM Calcutta post graduate, Shekar has enacted imperative roles at KPMG Consulting, Wipro, Zensar Technologies, Welingkar Institute of Management and many other reputed firms before establishing Hasiru Dala Innovations.
Peruse the snippets here under of an exclusive interaction between Shekar and CEO Insights to know more about the company's excellence in SWM as well as empowerment of marginalized waste pickers.
Kindly walk us through the emergence of Hasiru Dala Innovations from a NGO to a Private Limited Company.
Back in 2014, the bulk waste generators were tasked by BBMP, the local municipal corporation of
Bengaluru to process their waste on their own via service providers empanelled by the municipal corporation. Hence, we decided to experiment this business opportunity into effective action at our sister organization, Hasiru Dala, an NGO focused on social justice interventions for waste pickers and serviced nearly 60 apartment complexes and 8000+ households in just a span of one year. Through associations with Tata Jusco, we have successfully replicated this model in Jamshedpur and will be foraying into Mysore, Mumbai, Tumkur and other cities as well. With motives to scale our model further, we sowed the seeds of Hasiru Dala Innovations as a Private Limited Company with three promoters and plunged into total waste management. All through the process, our sole aim was to maximize the social and environmental impact of our unique business model while keeping our business viable and creating better livelihoods for waste pickers.

"Our biggest innovation is our PAYT pricing model where in we differentially price the waste streams after individually weighing wet,dry and rejectwastes"

Could you shed some light on the innovations across SWM?
Our biggest innovation is our PAYT pricing model, wherein we differentially price the waste streams after individually weighing wet (organic foods), dry (paper, plastic and others), and reject (sanitary napkins & diapers amongst others) wastes, wherein the client pays highest for rejects, less for waste and least for dry. Unsegregated waste is classified as rejects pushing the invoice value up, and this impact incentivizes the client to segregate better, helping us achieve near 95 percent segregation levels. Scaling this model to a higher extent, we have procured 410+ clients wherein 280 of them are residential complexes (Adarsh Developers, Prestige Group & others) and the rest being commercial offices (Wipro, TCS & others), campuses, institutions such as colleges and schools, restaurants and many others.

With waste pickers embodying as our forte, we have taken a leap ahead to identify the ones with exemplary capability and shape them into van-unit franchise by helping them procure a separate truck to cater around 1500 households between 5-10 pickup points. This way, the entrepreneurs not only earn a fixed service fee from us for executing the primary waste collection but also a certain profit from dry waste segregation and sale to the recycling supply chain. The company takes care of the marketing, client acquisition, working capital, secondary transfer and transportation to final destinations such as wet waste to composting units or bio-gas plants. I believe that this business model and
pricing model are the innovations that can be replicated in any smart city, but it needs a policy change that adheres to SWM Rules 2016 to be able to do that.

Explain your firm's role in waste management at various events.
Be it a birthday party, marathon, IPL series, cultural events like Echoes of Earth, religious events or any other, we manage waste by ensuring that it is segregated and processed properly. In addition, we work closely with the decorators and caterers to enable waste reduction. During composting, biomethanization and other processes, we deploy technologies of our partners while integrating our operations over a mobile application. It is a big matter of pride for us to have pioneered even in this sector by managing the waste at over 80 events last year.

How do you assure the safety of your employees?
All employees at our firm are provided with personal protection equipments - gloves, masks, boots, jackets, aprons- which provide better and safe working condition and annual medical testing while we have initiated mechanization in terms of conveyor belt for efficient and ergonomic sorting and plastic bailing. In the future, all our operations will be carried-out in line with OSHA 18000 standards.

Kindly elucidate about your firm's future plans.
Our revenue growth has been more than 100 percent YoY for the last two years and hope to keep-up a similar pace. Envisaging a lot of opportunities in upstream waste processing, we will be launching a biogas plant with a capacity of 30 tons waste input per day in the coming six-nine months. Our current exports of plastic waste to Europe will be upgraded to large scale aggregation and recycling of plastic waste in 12 months. Moreover, we will be rendering consulting services on incorporating the best practices of SWM at the design stage itself, for people aiming to setup green buildings.

Key Management:
Shekar Prabhakar, Co-Founder & Managing Director
With over 22 years of experience in developing business for IT products, solutions and consulting services in India, U.S. and UK, Shekar is a late-stage entrepreneur striving to bring a new dimension to the waste management sphere in India as well as to the budding waste picker entrepreneurs.

Office:
Bangalore
Offerings:
•Total Waste Management
•Event Waste Management
•Aggregation of Plastics
•Insitu Composting
•Home Composter kits