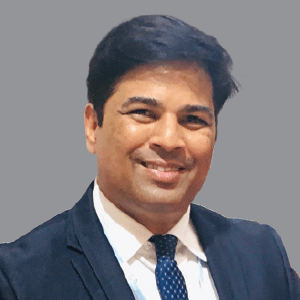 The launch of 'Smart City Mission' by Prime Minister Narendra Modi has taken the country by its strides. To tackle with inevitable demographic challenges, the government and notable conglomerates are proactively initiating quality performance of urban infrastructure, including energy consumption, transportation and utilities to spur reduction in resource consumption, wastage and costs. Determined to crest Indian cities among top-tier smart cities, Mangesh Dashrath Surve (Managing Director) established Envicare Technologies as an elevated platform for wastewater treatment to achieve the long-term goal of recycled resource usage, environmental care and sustainable development.
Since its inception, Envicare has successfully recycled 1000+ crore liters of water by leveraging smart technologies with less manual intervention. The Pune-based consortium, with presence in Dubai & Malaysia, is one of the best companies in business to own a modern R&D facility that caters to detailed studies before actual installations. Nonetheless, Envicare's elaborate factory speeds-up work deliverables, keeping the quality intact. Passionate to bridge the gap between smart wastewater treatment and sustainability, Mangesh reflects upon smart city development as a wonderful concept adopted by India and how Envicare is steering sustainable technologies with quick implementation for wastewater treatment, in an exclusive conversation with CEO Insights.
Kindly reflect upon Envicare's strategies & technologies that address Smart City initiative heads-on?
The 4R strategy – Refuse, Reduce, Reuse and Recycle, is extensively used for total waste management worldwide. Facilitation of 4R strategy is significant for India to handle increased water demand pertaining to infrastructure
development, industrial growth and
constructions in cities. If we install and maintain proper measurement systems, leakage detection systems, water utilization and remote monitoring systems with use of IoT and Industry 4.0 under smart city concept, we can achieve our desired goal with the help of digital and internet applications. Employing these methodologies and adopting self-sustainable, technological measures (like Singapore & Brazil), we recycle nearly 90 percent of wastewater for daily use.

"At Envicare's R&D laboratory, we carry detailed analysis and treatability work that gives confidence to the clients about final results from the proposed plant"

How is Envicare's product line & services playing an instrumental role in steering sustainable development?
As the name Envicare is all about environmental care, our offerings revolve around water and wastewater treatment plants such as Sewage Treatment Plant (STP), Effluent Treatment Plant (ETP), Water Treatment Plant (WTP), Reverse Osmosis (RO), Demineralization (DM) and AMC for all plants. Besides utilizing solar energy for system operation on solar PV cells, Ultra-Filtration (UF) and Reverse Osmosis technologies are incorporated for polishing treatment and recycling needs of industrial water processing. Along with following standardized processes for executing large-scale projects at IT complex, malls, companies, hotels, hospitals and societies, we concentrate on decentralized systems for delivering maximum benefit through small systems and adopt treatments and technologies depending on the nature of effluents.

At Envicare's R&D laboratory, we carry detailed analysis and treatability work that gives confidence to the clients about final results from the proposed plant. Alongside, Envicare is in the process of introducing Zero Liquid Discharge (ZLD) system to meet the growing and critical demands of recycling and treating wastewater.

Enumerate on Envicare's CSR activities that are enabling communal upswing while seamlessly catering to its reputed clientele base.
Being in the industry for nearly 18 years now, Envicare has successfully commissioned 1000+ plants for over 500+ clients in India, UAE, Saudi Arabia, Dubai, Ajman, Oman, Bangladesh and Madagascar. Our
focus to build robust relationships with our clients has resulted in Envicare serving a prestigious portfolio with reputed cognomens such as TATA, Mahindra, Kirloskar, KSB Pumps, L&T, Godrej, GE, 3M, Keihin Fie, Bombay Dyeing and PepsiCo, amongst others. With the vision of empowering the populace of Bhamboli Village (Pune), we supplied RO plant to the location through Beldon for serving 150 houses with fresh water.

Additionally, we are paneled with Indian Water Works Association (IWWA), American Water Works Association (AWWA), Mahratta Chamber of Commerce, Industries & Agriculture (MCCIA), Business Network International (BNI) and certified by ISO 9001:2015. We are also working with Rotary Club of Pune and providing free consultancy regarding water and wastewater treatment processes in different sectors.

What are your strategies for etching innovation in Envicare's operations while simultaneously graphing sustainable growth?
Keeping innovation at the forefront, Envicare's in-house management experts have strategically developed a greywater treatment system for reducing freshwater needs by 50 percent. Together with IoT and Industry 4.0 technologies, we are focused on implementing Remote Monitoring System (RMS)for simplifying operational activities with less manpower involvement. With plans of having Envicare's franchises and channel partnerships in all major cities, our goal is to recycle nearly 300 crore litres of water in the current year. We dream to be a global company with offices in 40 global countries and 56 major cities in India by 2024 and actively participate in international exhibitions for upgrading knowledge and technologies.

Key Management:
Mangesh Dashrath Surve, Managing Director
An adept chemical engineer with over 22 years of experience, Mangesh owns expertise in water and water analysis, treatment chemical usage, treatability and feasibility. He is an active technocrat, analyst, consultant and environmentalist, determined to create awareness for water recycling and conservation globally.

Offices:
Pune, Dubai & Malaysia
Offerings:
Sewage Treatment Plant, Effluent Treatment Plant, Water Treatment Plant, Reverse Osmosis, Demineralization, Ultra-Filtration & AMC for all plants