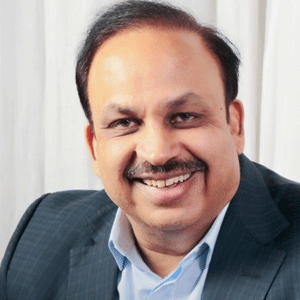 Hero Cycles Limited achieved the distinction of being one of India's Top 25 Best Product and Service Companies by Business journal, CEO Insights, and features prominently in the latest issue of the magazine. Already mapping global trends to the Indian market, recording over 35 percent of all cycle units sold in India by volume Hero Cycles reconfirmed its position as the undisputed market leader of the country's cycling industry.
Hero exports cycling units to at least 70 countries around the world, with manufacturing sites spread across geographies including Sri Lanka, England, Ludhiana, Bihta and Ghaziabad in India. Its Ludhiana site alone produces over 19,000 cycles every day and globally, the production figure reaches 7.5 million bicycles annually.
Hero Cycles, founded by the late Shri O P Munjal in 1956 in Ludhiana, as a bicycle component maker. Despite being short on resources,the late Mr. Munjal dreamed of designing an inexpensive and convenient mode of transportation for the newly Independent nation. Starting with a modest 639 bicycles per year, the company was the first in getting its name chronicled as the largest producer of bicycles by the Guinness Book of World Records in 1986.
Though current Chairman and Managing Director, Mr Pankaj M Munjal's initiation to the family-owned business was smooth, there lay many challenges to the way cycles were perceived and used in India. Mr Munjal gives us some insights into the risks and opportunities encountered during his journey. Given below are excerpts from an exclusive interview.
What are the various products
offered by Hero Cycles? Also kindly give us a brief glimpse into its sister entities?
From mass consumption vehicles to premium brands, our portfolio has something to meet the requirements of every cycling fan –from those seeking a means of affordable daily commute, kids, women, adventure-seeking mountain bikers, as well as fitness enthusiasts who cycle to stay healthy. The umbrella entity for the Hero Cycles group, the Hero Motors Company(HMC),includes auto parts manufacturing, Hero Motors Ltd, ZF Hero Chassis Systems Pvt. Ltd., Munjal Kiriu Industries Pvt. Ltd., Munjal Hospitality, and luxury home décor products company, Oma Livings apart from Cycling companies like BSH, premium component maker SPUR, Firefox, BSH (Sri Lanka), Avocet(UK)& HGD (Manchester).
At home, we now command dominance in the double-digit growth premium segment while continuing to maintain our leadership in the mass segment
Kindly tell us about your metamorphosis from being a household brand in India to a recognized global player.
At home, we now command dominance in the double-digit growth premium segment while continuing to maintain our leadership in the mass segment. We are firmly set on realizing global leadership without losing our base in India. In order to achieve this, we launched the UT Edge lifestyle brand in 2012 and acquired 'Firefox Bikes', the number one player in the high-end cycling segment in 2015. The acquisition of Sri Lankan bicycle maker BSH Ventures in 2016 gave us a plant that will produce most of our overseas brands, while the acquisition of a majority stake in UK-based Avocet Sports catapulted Hero Cycles into the high-value European cycle market.
Relentless innovation has always been at the centre of our business ideology. We launched the Hero Global Design Centre (HGD) in Manchester last year, which was a tectonic shift in our strategy because it brought on board some of the world's best brains in bicycle
design (who are also passionate cyclists). Being the fountainhead of most of our next generation design & engineering innovation, HGDserves as the centre of design research to usher in cutting edge technology shifts. This knowledge of product development in Europe is being used concurrently to develop products for India and endowing Indian customers with the benefits of cutting-edge technology, leading to better comfort, stellar performance and amazing style, for all brands across HMC. The Design Centre has dedicated team members and Centers of Excellence for Frame Geometry, Product Innovation, Color & Trims, Graphics and Materials. This centre is working to develop mother brand characteristics across the entities in Hero Motors Company, homogenize designs and build specialist brands for Europe and India.

What opportunities do you foresee in the industry and how are you molding Hero Cycles with respect to the same?
Given the changing consciousness about environment & health driven by increasing traffic congestion and pollution, e-bikes are likely to gain major traction in the coming years. Hence, we're currently concentrating on producing technologically advanced eBikes that are both affordable and feasible for short to medium distance travel of around 30 km. We desire to bring about a shift in Indian consumer behavior.

Our recently added Sri Lankan plant is going to be our manufacturing base for our rapidly growing exports to Europe and other parts of the world. We are constantly on the lookout for newer horizons, markets and brains. We realize that we cannot rest on past laurels. In this market, there is a continuous need to re-invent and innovate and keep surprising the consumer.

Key Management:
Pankaj M Munjal, Chairman – Hero Motors Company
A business leader with uncanny acumen and vision, Mr. Munjal has been at the center of relentless innovation and evolution at the Hero Motors Company. Mr. Munjal has successfully guided Hero Cycles to dominance in India and a force to be reckoned with across the globe.

Manufacturing Units: Ludhiana – Punjab (Headquarter), Bihta – Bihar, Ghaziabad & BSH – Srilanka