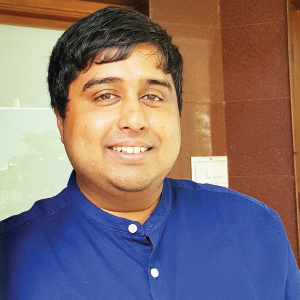 While the Indian mattress market is projected to hit Rs. 100 billion by 2020, the preferences of people are inclining towards better quality mattresses (from organized sectors) hoping that they stay durable and provide a sound sleep, comfort and good health. On the other hand inspired by the advocacy on the importance of good sleep by high performing successful individuals like Anil Kumble, Arianna Huffington, Jeff Bezos, Sheryl Sandberg and many more people have started to invest a great deal in sleep products.
Harbouring a strong lineage in the mattress industry, Duroflex (Estd. 1963) outshines as India's leading manufacturer and largest exporter of dream enabling mattresses, mattress protectors, duvets, bed sheets, pillows and cushions. The firm takes diligence in incorporating any consumer need, be it back pain issues or chemical-free products or refreshing minds to face challenges for the next day while providing them with good sleep. In fact, Duroflex's products are infused with high-end technologies, science and art to align each consumer's body in a perfect posture thereby energising them and enabling them to wake up energised and be ready to take on the challenges of the day.
This ISO 9001:2000 certified company cameup in the market when late P. C. Mathew(Founder) was engrossed in learning the technology of manufacturing rubberised coir. While gradually expanding its manufacturing unit in Alleppey (Kerala) to Tamil Nadu, Telangana State and Maharashtra, Duroflex never negated its timeless values of integrity, innovation and fairplay, and providing physical comfort in its every endeavour. Holding a dual Master's degree in Advertising & Marketing and embarking his career at Duroflex as a Management Trainee, Mathew Joseph (Marketing Director) is uniquely focused on developing products in tune with the consumer needs rather than at various price points. In an exclusive conversation of Mathew with CEO Insights, he has described the design of product to enhance sleep experiences of
customers and his role in doing the same.
Combining pure PUF in different densities with 100 percent natural pincore Latex foam and luxurious organic knit cotton fabric, we provide Natural Living Range of mattresses for consumers
How do you blend art &science to develop mattresses that enable individuals to meet the daily demands?
We leverage our core expertise in designing and developing sleep-based systems besides furniture for consumers, high-profile institutions, hotels, major brands and others. Pioneering as the first designer mattress in India infused with the nuances of science and art, the Duroflex's Energise Range of mattresses has been designed to provide the deepest most beneficial sleep so that you wake up energised and ready to take on the challenges of the day. This is achieved using various features that have been developed by our team of sleep experts. Starting with, the NRG Layer -a signature feature in all the mattresses in the Energise Range. This layer provides 3-Zoned Body Support resulting in optimal muscle relaxation, blood circulation and therefore deep sleep. We also developed the QUBE Cell Technology using High Density High Resilient foam which provides optimal body contouring and good air circulation keeping your mattress fresh and clean. We have also incorporated PCM Technology in our Energise Range which regulates body temperature to provide the perfect sleep environment to impart the deepest and most relaxing sleep. In India, where the temperatures rise to uncomfortable levels in summers, PCM infused mattresses can help in regulating body temperature ensuring the humidity doesn't ruin your sleep. This technology is exclusive to Duroflex. The range of also has signature aesthetics via the anti-stress knitted fabric.
Our Duropedic range of mattresses is designed with a 3-zone technology to present our customers a magical and rejuvenating sleep. We have developed the exclusive Duropedic Layer, with foam of varying densities to provide full prone support and comfort for spine and other major pressure points avoiding backaches, disturbed sleep and chronic orthopaedic complications.
As mattresses with unparalleled comfort, luxury and support is the need of the hour, what are the materials and technology you deploy to achieve this?
Combining pure PUF in different densities with 100 percent natural pincore Latex foam and luxurious organic knit cotton fabric, we provide Natural Living Range of mattresses for consumers. We also manufacture high-end spring mattresses for complete luxury and comfort by deploying specially imported springs of German technologies and the latest Italian CNC quilting machines. Infusing rubberised coir with High-Density Coir and Multi-Fold Layering technology, we further create mattresses with durability, natural comfort, firm support, good breath ability and air circulation.

How differently do you innovate to meet the trends in mattress industry?
Being a proud member of ISPA, we are always in sync with the latest developments in quality and technology of the mattress industry. For instance, we are the first company in the category to introduce Phase Change Material into our mattresses that cools down the temperature of the consumer's body when too hot and vice versa. Also, the anti-static fabric technology used in our mattresses enable the consumer to experience a positively charged sleep (via repulsion of negative ions).

Kindly elucidate your role in managing the services of Duroflex ensuring maximum customer satisfaction. What is the way forward for Duroflex?
By heading the marketing segment at Duroflex,I ensure consumer needs are passed on to the R&D team and approve the ones that are worth exploring. By participating in many exhibitions, technological events and conferences across the world, I try to incorporate potential technologies into our products and unleash them for consumers to get benefited. Moreover, we are envisaging to stay ahead in terms of technology and better pricing to seamlessly deliver products with utmost value proposition for our consumer base.

Key Management:
Mathew Joseph, Marketing Director
Previously engaged with JPMorgan Chase and Tesco HSC, Mathew is a proficient marketing professional with prime focus on the consumer goods industry.

Offerings:
• Energise Range
• Duropedic Range
• Natural Living Range

Offices: Alleppey and Bangalore