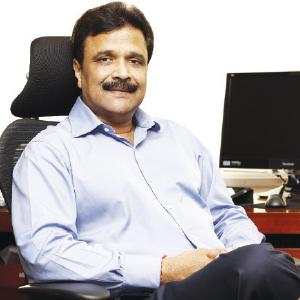 A large spectrum of furniture designs with diverse shapes, comfort, colour and glamour unveiled in the Indian furniture market last year exemplifies its revenue projected to surpass $32 billion by 2019. Equipped with three decades of experience in research, development and design, Durian stands apart as a leading furniture company in carving interior and exterior surface solutions for beautiful home and office spaces. Besides focusing on bringing out bespoke and complete solutions for every sector, space and taste, the firm also ensures to deploy innovative laminates, sturdy designer doors, exquisite veneers and top-grade plywood into its products. Further channelizing its strengths derived from offering products & services, efficiencies in manufacturing, distribution network, brand equity and a young & motivated team of professionals, Durian presently stands as the hub of seven factories, 37 retail furniture stores and a wide network of 7000 dealers for plywood, veneer, door and laminates. Previously engaged as the Business Analyst at Durian, Sajjan Dokania (Managing Director) is handholding the firm since 2015 and played a significant role in its designing of over 2.7 million homes and over 80 office spaces till date. In an exclusive conversation with CEO Insights, Sajjan has elucidated the growth of Durian from a mere plywood trader to a complete furniture company.
How did you transform into a versatile furniture company by confronting the challenges during inception?
Laying our first footsteps towards the wholesale and retail trade of plywood in 1981, we plunged into the furniture industry in 1985 to create beautiful spaces for homes and offices. From the phase of importing furniture, we gradually forayed into setting up our own factories to manufacture ergonomic sofas,
beds, tables and chairs. Moreover with the advent of our novel modular factory, we evolved into a primary provider for premium office desking and shelving systems, both big and small orders (selection of materials & furniture) and multiple turnkey projects across public and private sectors in India. Consolidating 33 years of profound knowledge and expertise in crafting everyday spaces, we currently outshine as the pioneers in devising veneer to plywood, home to office furniture, modular furniture to projects, and workplace solutions.
Pre-eminent as the hub of decorative laminates available in more than 900 unique designs, 150 textures and 22 grades, we ensure to develop pure phenolic products laminated with highest scratch resistance and BFT guard
How do you manufacture diversified yet ergonomic furniture to adorn both home &office spaces?
Under the living room bracket of home spaces, we offer a multitude of styles and customizable furniture to reshape it into an affordable cum stylish one. Be it sofas (one to three seater, reclining, sofa cum bed, L-shaped and sectional), living chairs (lounge, stacking & folding, bar stools & chairs, reclining, rockers and balcony & outdoor) or tables (coffee & center, side & end, nested, study and coffee table sets), we have all these designs at our stores. Exclusively for living room storage, we design TV & media units, bookcases & shelves, crockery units, display cabinets, chest of drawers, shoe racks and furniture accessories. We also devise tailor-made solutions for the dining rooms from a classic range of affordable dining sets, tables and chairs along with storage units. Furthermore for the perfect bedroom space, we offer a wide range of modern, contemporary and vintage styles with beds (single, queen, single, sofa cum beds, mattress and pillow), chairs (lounge, stacking & folding, reclining and rockers), wardrobes (2, 3, 4 door and sliding) and storage units.
When it comes to a functional office
space, we bestow our clients with a fleet of desks (study table, director, executive, conference and managerial), seating (lounge, workspace, director's, executive, waiting area & cafeteria chairs and sofas) and storage units.

What are your firm's manufacturing units? How do you cope up with the emerging innovations?
Pre-eminent as the hub of decorative laminates available in more than 900 unique designs, 150 textures and 22 grades, we ensure to develop pure phenolic products laminated with highest scratch resistance and BFT guard. Also, our door and door frame unit is enriched with state-of-the-art machinery and capacity to produce 8000 doors every month along with flush doors, moulded panels and laminated & solid moulded panels. Bedecked with five different grades, our plywood unit produces world class plywood that is borer & termite proof, BWR proof, phenol bonded, all weather proof and cent percent imported hardwood. Sourcing around 500 species of veneer from across the world, we season, dry and smoke them in our factory and further segregate them to produce any design, texture and finish using advanced techniques like marquetry and parquetry and machinery.

In a nutshell, our product line synchronizes with the customers' needs to cope up with the emerging challenges and provide them with five-year warranty, white glove delivery, free installation and easy payment. Moreover our R&D unit focuses on seamless innovations in machinery being deployed and raw materials used for producing the end product. Besides planning to open more furniture stores and enhancing our veneer dealerships, we constantly learn from our experiences and new competitors into the market to accordingly make decisions for the future.

Key Management:
Sajjan Dokania, Managing Director
With a profound background in business economics and strategy management, Sajjan handholds Durian in manufacturing of multiple types of furniture for home and office spaces.

Offerings:
• Home & Office Furniture
• Laminates
• Doors
• Veneers
• Plywoods
Offices: Mumbai(Head Office), Delhi, and Bangalore