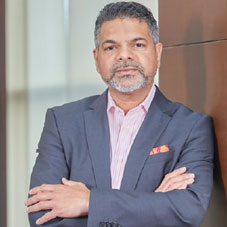 The real estate market has been one of the key contributors to the growth of many economies around the world. The sheer amount of business done in this segment coupled with the ever-increasing employment opportunities in real estate has made it one of the linchpins in many countries' development. It was only twenty years ago, industry stalwart. Anwar Hossain laid the foundation for Anwar Landmark as a forward integration to their Building Materials Division (Anwar Cement, Ispat, Pipes, Cement Sheet) with a vision to transform Land to Landmarks, build affordable homes or commercial spaces, and also take part in country's infrastructure development. Anwar Landmark is an embodiment of experienced architects, engineers and management personnel, who work tirelessly using their collective experiences. And their mission is to serve our valued clientele with honesty, integrity and reliability, and achieve customer satisfaction at every touch point. Second generation business leader, Hossain Khaled currently holds the office of Managing Director at Anwar Landmark and with him at the helm, the company is aiming to reach for greater heights in the industry.
In an exclusive interview with CEO Insights,talks more about his professional journey and the unique business operations of Anwar Landmark.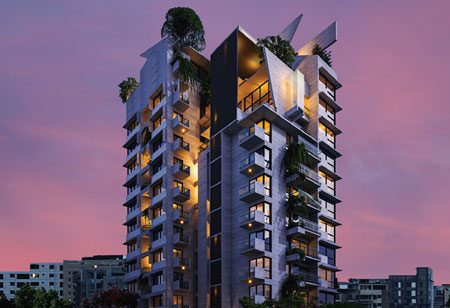 Take us through your educational and professional background?
'Education is the soul of a society, as it is passed down from one generation to the next'. More importantly in a family business, where our learning starts from our family values, our principles, to the core of sustainability for generations to come. Our parents have remained as our mentor and as a major source of learning and have always encouraged us to learn and emulate from the best. Our parents invested in our education, so we can be better entrepreneurs, business leaders, and a better human being. While my formal education institutions remain Udayon, Maple Leaf (KG- A' Levels), University of Toledo (BBA), and Texas A & M University (MBA), I thrive to learn every day from peers, colleagues,
friends, and family, and from the younger generation.
Could you tell us about the unique services that are provided by Anwar Landmark that makes it stand out from the rest in the market?
We at Anwar Landmark believe we are 'Creating Addresses' by providing a complete housing solution for our clients and a lifestyle they have always coveted rather than making just buildings. Greenery and tranquility are precisely what we are trying to bring back into the residential areas. Eco friendly projects comprising of brilliant architecture and aesthetics also make us stand out from the rest in the market. Also, adherence to our given commitments to use best quality construction materials, the most advanced technology for structure development, on time project completion and meeting customer expectations are some other reasons. The whole process from land acquisition to project handover is handled with utmost care including a trained and dedicated team to ensure the best after sales service for our clients.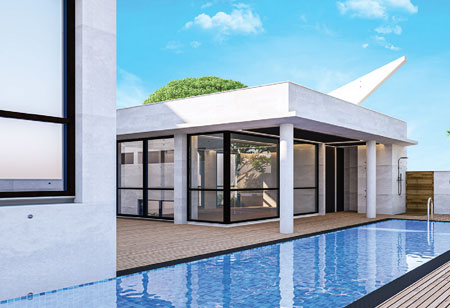 Over the years, we have also won numerous awards owing to the quality and ingenuity of our services including, The Bizz Award in 2019 for Excellence in Real Estate Industry from World Confederation of Businesses at Amsterdam, Netherlands, & Bangladesh Most Promising Brand Award in Real Estate sector in 2019 from Global Real Estate Congress at Pan Pacific Sonargaon, Dhaka, and International Construction Award in 2018 for Eco-friendly Projects comprising of Brilliant Architecture & Aesthetics from Global Trade Leaders Club at Madrid, Spain.
What has been the success mantra that constantly helps you arrive at positive outcomes?
Positive outcomes can only be achieved when one has a positive mindset to delivering results as promised and as expected by all stakeholders customers, suppliers, shareholders and even employees. In this constantly challenging business environment, I always try to emulate my father's teachings to 'never forget and constantly revisit why we started this business in the first place', to 'forget competition and focus on being your best', to 'always respect people', and most importantly 'never stop learning'.
Going forward, what are the opportunities that you foresee?
The real estate sector has become an industry of around BDT 60,000 crore, and in the past several years before the Covid-19, there was around 15 to 20 percent annual growth. This sector has been contributing around 8 percent to our national GDP, which amounts to BDT 1.41 lakh crore, and along with its linkage industries the share of total
GDP is 15 percent approximately as per Real Estate & Housing Association of Bangladesh (REHAB).

As the demand for flats have increased, it is one of the fastest growing and largest sectors in the country creating employment for millions of people. The housing sector is an important indicator of the economy and can also be identified as a manufacturing industry. In building a house product of around 300 companies are used. But right now, the housing cost has gone beyond the afeford ability of the general people. It should be brought within their purchasing power. W have to cut construction costs, especially in case of tax and registration, in order to do so.

Despite the pandemic, this is a very good time for customers to invest in the sector. The interest rate of banks has come down. The interest rate on fixed deposits schemes has declined to five to six percent. So, if a customer invests at the construction stage, they can gain at least 15 to 20 percent if they have to sell it later and not incur a loss.

Based on your strong professional experience, what advice would you give to the upcoming entrepreneurs in the same industry?
An entrepreneurial journey can be tough. Often times, we find ourselves to be alone, unable to share our thoughts, challenges, or ideas. It is very important that we find ourselves in the midst of like minded entrepreneurs peers, with whom we can share, learn, and grow together. Even if one belongs to a family business, it is pertinent to find a leader who will be your mentee. Invest in learning, as it is a never-ending tool to grow. Find your 'why' early. Understand what motivates you and why you started this entrepreneurial journey! Remain humble, show empathy, and respect people.

Hossain Khaled, Managing Director, Anwar Landmark
A pioneering business leader that aspires to combine business wisdom with the technological innovation in order to break new business frontiers and expand their horizons.

Hobbies: From childhood, he was always fascinated by cars. Drawing, collecting, and playing with model cars, also known as scale or diecast cars, became a passion and still this remains his most rewarding and satisfying hobby. Inherited from his siblings, he also collected stamps, currency notes and coins, which he had passed down to his nephews. Later, he also developed the fascination of capturing moments, in particular the vividness of the sky.

Favorite Book:The Holy Quran has been his favorite book to read, seek guidance, and find solace. For centuries, it has remained the greatest book of knowledge and guidance for all humanity for all time.