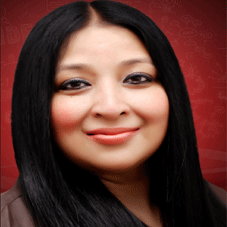 The rapid growth of technology in the past few decades has resulted in a significant increase in the Indian Data Analytics industry. As per recent research, the size of the Indian Analytics Market is worth US$375 million, and this number is relied upon to ascend to $1.15 billion with more than 500 organizations working in India. Through these numbers, one can, without much of a stretch, think about Data Analytics' growing significance. Among the different players within the industry, there is one name that has differentiated itself from others regarding its cutting-edge technologies and quality services.
Veersa Technologies is a newly established artificial intelligence-based data analytics system. Its vision is to develop software technologies that disrupt the implementation of "Systems of Innovation" for its customers. The organization works on machine learning, artificial intelligence, unstructured data analysis (text and images), IoT, blockchain, virtual/augmented reality, cloud-based data analytics solutions, DevOps, and advanced UI technologies. Its core mission is singular-unlocking the power of emerging technologies and leverage its deep insights to transform lives and businesses alike.
The emerging technologies have become the major part of tech-oriented start-up organizations and provide new options to IT Industry with an infinite array of best tailored solutions. Leaders who have in-depth knowledge of cutting-edge technologies with a solid understanding of business domain and process are able to deliver valuable business impact. In today's Digital era, many high potential women leaders have embraced emerging technologies and climbed the corporate ladder. Introducing one such pioneering Global Business Leader, Ira Agarwal.
Educational and Professional Background
Ira has over 18 years of IT experience with a strong mix of contemporary and emerging technologies. Her strong technical background combined with presales-solutioning, large-scale delivery operations, client management, and extensive experience setting up Innovation and Competency centres makes her a versatile leader. She is a Computer Science engineer with academic distinction and accomplished project management from the University of California, Berkeley. Ira has topped the Leadership Excellence Acceleration Program (LEAP, Year 2015-2016), constituted by Genpact in collaboration with Duke Corporation Education, spun out of Duke University's Fuqua School of Business. She recently got selected by ISB (Indian School of Business) for the PGPMAX program.
Ira Agarwal, Chief Growth Officer, Veersa Technologies, says, "I have worked for Fortune 100 clients and head various large Global IT Delivery Operations under the flagship of prestigious organizations such as
TCS, HCL America, Techspan, Steria, Headstrong and Genpact. The global experience of working in different countries and mentorship from top IT Leaders have helped me to imbibe strong risk-taking ability, high analytical and critical thinking skill, and data-driven decision-making power, thus helping me to understand the real-world business challenges in-depth, develop best-optimized solutions, provide business impact through innovation and drive business transformation which directly improves the outcome within the organization and beyond."
Successfully Carrying Out Responsibilities
Ira is currently working as the Chief Growth Officer for an innovation tech start-up, Veersa Technologies. She is a part of strong Veersa leadership team who constantly strive for fast tracked digital innovations at low cost with maximum benefits. Ira is also on the Advisory Board of a leading IT Organisation, AAPNA Infotech. AAPNA Infotech has strong forte in Enterprise Application Development, Robotics Process Automation, Hyper Automation, Mobile Application Development and Quality Assurance.
Veersa technologies focuses on customer delight and seamless omnichannel experience through intuitive solutions and excellent delivery
What differentiates her from the other global leaders is her passion for Technology, Innovation and Excellence. "The roles of Chief Growth Officer (CGO) of Veersa Technologies and Advisory Board Member of AAPNA Infotech are challenging and demands creation and implementation of the strategy to turn both the organizations into Global Enterprises with solid expertise on emerging technologies and strong financials. I have embarked on a new learning journey to achieve organizational goals and vision. As CGO of Veersa Technologies, I am tasked with findings of new pathways of growth, business expansion, revenue generation, development of customer base, client relationship management, promotion of organization at global platform and research latest market trends and technologies. In AAPNA Infotech, as the Advisory Board Member I am involved in providing the strategic direction, new insights, strengthening of technology COEs, scaling of business and digital transformation of the organization", says Ira
Customer Delight Through Innovation
Veersa Technologies focuses on customer delight and seamless omnichannel experience through intuitive solutions and excellent delivery. It has a technology passionate team which loves to explore the frontiers of emerging technologies and visualizes its potential for business. The technology and domain experts have developed frameworks and tools that help to validate and deploy technology solutions quickly. Thus, introducing the breakthrough innovations and establishing a long-term customer base and relationships.
"Veersa Technologies provide and apply an end-to-end technology model leveraging emerging
technologies to deliver actionable, measurable, and commercially meaningful solutions. Our proprietary data ingestion of ML modelling platforms, curated data assets, and technical expertise provides our customers with low investment, fast time to market solution for implementing their business use cases. It goes beyond the experimentation and leverage machine learning and data analytics to fix business challenges", says Ira

Ira ensures that Veersa Technologies offerings and innovation reach every existing or potential client through constant engagement with customers, use of marketing automation, integration with social media intelligence, partnerships, increased collaboration through networking, adoption of latest analytics tools and technologies.

Achieving Success
A distinguished leader is the one who translates vision into reality, leads by example, and empowers the team by devising a growth plan. Ira's balanced leadership and collaboration have helped her to mentor and nurture young talent. She is increasingly proud to see that her mentees are working exceptionally well in different fields. Ira strongly believes in the constant refinement of existing competencies, effective listening skills and passion for Innovation and Excellence. She has significantly emphasized on Digital talent transformation and continuous skill enhancement through comprehensive training, participation on Social Media platforms, technical conferences, forums, webinars, seminars, and networking with IT Industry's best Tech Gurus.

Ira's professional growth is an incredible learning journey achieved through curiosity, competency, and collaboration. She is passionate about emerging technologies and has published research papers, articles, and blogs on Artificial Intelligence, DevOps, Digital Organization, Continuous Testing, and Digital Talent Retention. Using her inherent drive for excellence, thought-leadership, and intuitive thinking, she has helped various organizations design frameworks, IPs, utilities, and prediction models. The results have materialized in the form of high productivity of the team and efficient IT systems and applications. She has won numerous accolades, client appreciations, and topmost organizational awards for outstanding performance, excellent global delivery, innovation, and customer delight. Ira is the recipient of Genpact's prestigious Diamond Awards (year 2012, 2016), LEAP Topper Award (year 2016), Gold and Confluence Awards (year 2015). She is bestowed upon with Headstrong Pillar of Strength Award and Techspan Gold Star Award for an exceptional leadership and quality delivery management.

Ira is involved in Mentorship and Advocacy of Women Leadership in Tech Business and recently featured as top 50 female role models by Million STEM Campaign to inspire the next generation.

She has been awarded with prestigious WILL Women Choice Award 2021, Global Women Inspiration Award 2021 and Emerging Technology and Innovation Women Leader IIWA Award 2021.Ira is also part of numerous social initiatives that promotes Girl's education, set-up of tinkering lab for students, support the education of under-privileged children and conduct online classes for less educated women.