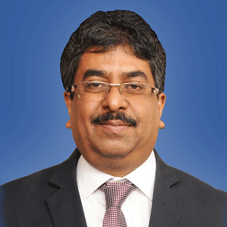 The construction & infrastructure industry in India is thesecond largest after agriculture, and plays a vital role in the growth & development of the Indian economy. It accounts for about nine percent of India's GDP and contributes to the national economy by providing employment to a large number of people. Additionally, the industry is in a path of continuous growth as the construction market is expected to register a CAGR of six percent over the forecast period of 2019-24. Moreover, government initiatives such as smart cities mission, world-class highways & shipping infrastructure, housing & urban development, and more, are attracting huge investments through FDI, private players, and government budgets. Contributing to this growth while offering construction & infrastructure services of world class quality to the market is ITD Cem a Mumbai based construction engineering company.
Founded in 1931, ITD started its operation as a branch of The Cementation Company Ltd.(UK), a member of Trafalgar House Group of London, for carryingout extensive grouting and drilling works to the hydraulic structures which were then growing at a rapid pace. Since then, the organization has been diligently working towards building stronger India and has gained vast expertise in the field of infrastructure construction. Today, ITD is reckonedas one of the leading construction companies in India with prowess across multiple lines of business, including marine infrastructure, airports metro-underground, highways & bridges, industrial buildings foundation engineering, micro tunnelling, tube heading & box pushing, water & wastewater treatment and more. Besides the firm is renowned for pioneering the art of integrating engineering and innovation with construction practices to maximize social benefits. Talking to CEO Insights, Jayanta Basu, Managing Director, ITD shares in detail about the company, its offerings and future plans.
Tell us more about ITD Cem as an organization. Also, name few of your popular and recent projects.
With a presence of over eight
decades in the industry ITD holds deep knowledge and expertise of the construction and infrastructure sector. Over the years, the company has diversified into core infrastructure segments, developing expertise in the design and construction of large infrastructure projects. We have etched our name in the industry by developing some of the most iconic, largest and complex infrastructure projects.
Over the years, ITD has diversified into core infrastructure segments, developing expertise in the design and construction of large infrastructure projects
Some of the prestigious as well as vital projects to showcase in recent times are Kolkata Airport, Delhi Metro Underground & Elevated, Industrial Building for IOCL Refinery, Bose Research Institute & Haj Tower in Kolkata, Marine Projects for Port of Singapore Authority, Adani Group, Inland Waterways, Major Port Authorities, Micro Tunnelling Project for major State Enterprises and Multilateral Funding Agencies. Besides, we are also working on Bangalore, Mumbai, Kolkata and Nagpur Metro Projects, which are currently under construction.
We have a diversified client base and geographical positioning of our projects PAN India and we are also looking to establish our footprint in the neighbouring countries like Myanmar, Sri Lanka, Bangladesh and more.
Tell us about your roles and responsibilities at ITD.
I have been associated with ITD since 1986 and I joined this organization as a Trainee Engineer. I was nurtured and groomed by my illustrious predecessors. With the trust placed in me by the Senior Management I was able to move to the level of Managing Director in 2019. In my 33+ years of association with the company, I have been exposed to all the segments and skills that are required to operate a business andrun a successful organization.
Today, I am fortunate to lead a team of senior professionals who are at the helm, having deep domain experienceand expertise in all the construction segments in which we are currently operating.
Brief us about the goal or aim of ITD which is driving the organization ahead?
Our aim as an organization in the first place is to attain client satisfaction. Besides, we strive hard
to offer a quality product in a dedicated timeline and within budget. In order to achieve these goals, we have embraced a disciplined project management practice including risk management with the introduction of SAP processes that enable us to better control cost and schedules, leading to satisfied clients. ITD's integrated management system also addresses quality safety health and environment.

With the historic work in hand (over Rs.13,000 crore), our objective remains to stay steadfast to our core values, fulfill the expectation of all our stakeholders, and continue to play a key role in building stronger India which aligns with the infrastructure development thrust in our country. More over, we have a very distinguished Board of Directors, promoters and stakeholders who guide us for excellent corporate governance and compliance. These are the factors with which, in spite of the negative sentiment of the segment in the industry, we continue to work proactively to maintain the highest standards of project deliverables.

What is the future road map?
Right now, we are booked with healthy orders, and we are poised to grow year-on-year. We are also developing future ready managers and focusing on the next level of leadership. The government's thrust for infrastructure will allow us to remain focused on selective bidding and gain us quality orders backed by our core areas of expertise. Apart from that our efforts will be to follow the risk mitigated strategy of financial prudence, operational excellence and risk management.

We will definitely leverage technology to stay at the forefront of the industry. Hence, technology, innovation, and CAPEX modernization are at the forefront of our business, including alignment to SAP driven project management. Also, for the coming future we are working on innovative technology-powered solutions such as GPS Controlled equipment for our Drill Blast Tunnelling, including special boomers and self-elevating Jack-Up barges for most complex marine projects.

Key Management:
Jayanta Basu, Managing Director
An expert with 33+ years of experience in the industry, Jayanta is a proven operations strategist with a track record in leading complex improvement initiatives and applying solid technical, research and analytical abilities.

Office: Mumbai

Offerings: Construction services for highways, bridges, flyovers, industrial structures, tunnels, dams and other Infrastructure projects.