Kalzoom Advisors: A Renowned Digital Transformation Specialist Driving Growth Through Innovations In Customer Journeys And Business Models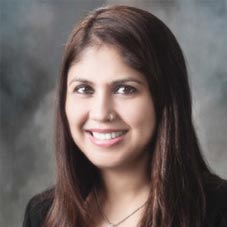 Digital consulting is one of the exponentially growing segments within the industry owing to its extensive implementation of new-age technologies to assist clients to manage the complete omni-channel experience in the business arena. Kalzoom Advisors is one of the renowned Digital Transformation specialists of the country driving transformational breakthroughs to achieve hyper growth.
They offer distinctive multi-disciplinary services across industries including Financial Services, FMCG and Manufacturing by leveraging deep domain expertise coupled with design thinking approach. Kalzoom Advisor is a joint venture between 5F World (a platform for Skills, Start-ups and Social Ventures in the country, founded by Dr. Ganesh Natarajan) and The Chesapeake Group (New York-based financial advisory company, founded by Mr. Douglas Land).
Engaging in an exclusive interaction with CEO Insights, Ipsita Nayak, CEO, Kalzoom Advisors shares insights on their success.
While ensuring services to the customers, what are the major aspects of Digital Transformation Kalzoom adheres to?
Through our Digital Transformation Consulting practice, we help organizations navigate the Digital Transformation journey - from building concrete strategy to creating engaging and consistent digital experiences across every touchpoint, providing new opportunities for growth and meet the dynamic demand. We believe that digital transformation goes beyond technology. It is a combination of deep understanding of evolving customer journeys, new and improved processes, technology, and culture.
These form the four pillars of digital transformation. For us the starting point of digital is to map the core customer journeys which have maximum business impact and then use design thinking techniques to design evolving customer journeys.
Based on the same, we align or re-engineer processes and bring in technology that enhance the customer experience.
Additionally, we believe that people are the most important piece in the digital transformation puzzle. Based on our extensive experience in culture development, we have built models to enable change management and digital first culture in organizations.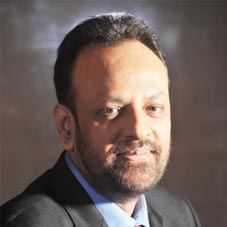 Suresh Mahalingam - Practice Head, FMCG & BFSI - Digital Transformation, Kalzoom Advisors
Highlighting the USP, tell us how Kalzoom Advisors is different from the other consult digital consultancy solution providers in the market?
At Kalzoom our major motive is ensuring business growth for our customers and that is where our USP lies. The starting point for digital transformation engagement is the business objectives of the con company and accordingly we plan the transformation strategy.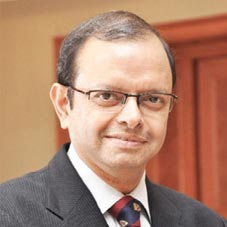 Ganesh Natarajan - Founder, Kalzoom Advisors
The second thing is the quality of people that we bring onto the table who are equipped with knowledge and experience. We ensure that our consultants bring the right combination of domain and technology experience on the table. All our senior consultants have led successful transformation projects and have built businesses which have shown 10x growth.
And finally, the most important USP is that we don't just suggest changes and walk away but rather stay invested till the implementation of strategies as well. Our endeavor is to provide result-oriented solutions to our clients showcasing outcomes on business growth rather than just PPTs.
As the Indian digital consultancy industry is expected to grow exponentially in the future, what are the strategies implemented by Kalzoom Advisors to make the most of this business opportunity?
Digital Transformation is no longer a buzz word or a Board Room discussion. Companies have already started investing in this space. The pandemic has further accelerated the pace for digital transformation. AtKalzoom, we are focusing on the FMCG, Auto and Financial Services verticals.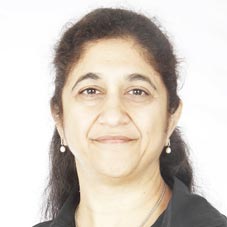 Sudha Dhar - Practice Head, Global Industry 4.0, Kalzoom Advisors
For each of these verticals, we have built in house Centers of Excellence. Each COE is headed by a Practice Head who has a deep background in this vertical and has led multiple growth and transformation projects previously. The COE is continuously conducting research in new technology developments in the vertical, changing customer behaviors, innovations & best practices and finally business challenges of the industry. These insights are feeding our consulting practice and helping us deliver better results to our clients.
Tell us about any recent innovations happening at Kalzoom Advisors that might be implemented in near future?
According to us, this is the time for building collaborative platforms. It is important for our clients to build an innovation eco-system that constantly tracks new technologies and ideas that have relevance for the company.
We help our clients to build successful collaborations with young technology companies to take maximum advantage of available innovations and add value-thinking to gain competitive advantage.
We do this by building a Digital Center of Excellence within our client organisation. The DCOE is a collaborative initiative between us and our client which operates on Build, Operate, Transfer (BOT) Model. The primary role of the DCOE is to build capability to continuously scan for innovations that will drive business transformation and take first mover advantage of the same.