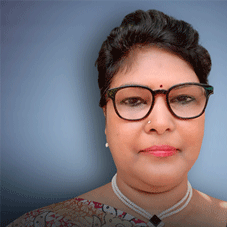 The covid19 pandemic has had an adverse impact on almost all the different industry verticals and many businesses were not able to survive the adverse economic impact caused by the pandemic. Even amidst all these adverse situations, the Indian economy is poised to grow at >7 percent over the medium term. The corporate realm has also seen a lot of professionals losing their jobs amidst the pandemic and the resulting lockdown. While most other companies are finding it hard to get a foothold in the pandemic struck market, Western Digital is one pioneering business organization that has made sure that they adapt to the changing situations as fast as possible in order to continue to deliver excellence, despite the given situation.
"We at Western Digital embrace the thought process of solving for root causes, and not for symptoms. Our Business Strategy led by our CEO, David Goeckler, and our Talent Strategy led by our CHRO, Lori Sundberg adopts McKinsey's Three Horizon Model", says, Dr. Kiranmai Pendyala who is the Head of Human Resources at Western Digital India, when asked about the operational philosophy of the organization. The company acknowledges the importance of nurturing a healthy and competitive working environment for their employees to develop and excel. By seeing their employees as their biggest assets, Western Digital has been able to keep their employees motivated to offer their best for the organization.
In an exclusive interview with CEO Insights, Kiranmai talks more about her professional journey and the HR policies and operations of Western Digital.
1. Tell us about your educational and professional background prior to Western Digital. How has it helped you in your journey so far?
I have a doctorate in Communication, with exposure to management science from XLRI, Jamshedpur, a degree in Law, a diploma in IRPM, proficiency in a few foreign languages including French, and German. Adding to this, I have three decades of experience working in various academic, Govt. and private corporate enterprises. A few organizations to name include- (a) Indian School of Business as an Associate Director for the Center of Excellence- Center for Leadership, Innovation, and Change, (b) Advanced Micro Devices (AMD), as a Corporate Vice President, HR, in a global role, spanning >50 countries including Americas, EMEA, Asia, as well as Australia, leading various CoEs, and M & A due diligence from Talent Strategy perspective, (c) The Intercontinental Exchange (ICE) as the Head of Human Resources, India- wherein, the ICE India entity was established and operations were commenced under my leadership, and (d) Western Digital (WD) as the Head of Human Resources, India.
2. What're the mantra & values behind the work culture of your company and how does that aid in attracting talent?
The Mantras we chant continuously, we believe in ardently at WD are 'Think Big', 'Make it Happen', and 'Do it Together'. As a famous quote says: "If your dreams don't scare you, they are too small", we at Western Digital believe in setting audacious goals, our engineering and technology teams are constantly innovating to be the leader in Data Infrastructure and Storage solutions. Our customer centricity propels us to action, our creative growth mindset fueled by solutions thinking drives us to innovate and we are learning continually.
Innovation culture, and addressing the needs of the communities to `give back', collaborating and building trusted partnerships, in combination with acting with a sense of urgency and delivering excellence have been the cultural attributes of WD which resonate well with our employees.
3. How robust is your learning and development infrastructure? Do you encourage & sponsor/reimburse your employees in terms of patent filing and doing individual certifications?
Integration of Learning & Development Strategy into the Organization Structure brings fostering growth to both the organization and its workforce. Employers benefit from talent retention, as well as precise & agile approach from the talented workforce. Employees benefit by getting upskilling, reskilling, learning as well as growth opportunities for personal also for professional development and achieve the overarching vision of the organization.
Employee safety is our first priority, and we have now recruited mission critical workers, which are the bare minimum of employees needed to conduct our on-site activities
Regular conduct of `Innovation Bazaars', `Patent Day' help individual employees stay inspired and innovate, as well as find relevant mentors. WD also encourages and sponsors selected ideas to be filed as patents, to create a win-win for the individual as well as the organization. Just to illustrate the point, for the year 2020 a total of 2750 patent applications have been filed, and 2000 patents were granted to WD employees. A number of Trade secrets, which are as equally important have been filed by Western Digital.
4. What are the compensations and benefits provided to the employees in terms of stock options, insurance, leaves or other celebrations, entertainment & leisure offerings?
We at Western Digital believe that `The price tag of a toxic culture can be astronomical'. We constantly listen to employees through various forums- Focus Groups, Roundtables, and Ethics Hot line. The HR Policies at WD are contemporary, given the listening architecture framework. The compensation and benefits offered to the employees are regularly benchmarked with the peer group in the market, and the leave policies are market competitive. Team get-to-gethers which help in building team bonding, and an annual event, wherein employees join in along with members of the family (Fam Flash) in the non covid years, create the fun at work- place too.
The leadership also ensures that we have unique working environment that allows our employees to thrive and excel. We also have an open organizational structure and anyone can ask questions to anyone in the organization, which helps them to perform better. We are also a progressive business organization and we have an AMA (ask me anything) program where employees can ask about anything with the leadership team and this goes a long way in order to ensure that the employees don't have any queries or doubts that is limiting their performance. We make sure that we support our employees even during the hardest of times and that allows them to offer the best for the organization consistently.
For us, employee safety is the top priority and now we have sought for mission critical staff which is just the minimal employees to run our on-site operations. The rest of our employees are working from home. Even for the employees that are working on site, we have taken their consent and have offered them great work flexibility to ensure their safety. We also ensure that all our employees right from the top to the bottom are on the same page and works in sync with the vision of the organization to maximize our results. We make sure that the employees connect with each other even amidst the pandemic and this helps for the sharing of knowledge among them.
5. What are the ways of recognizing top talents & great performances within the organization? What's the number of women in the top management layer and do you maintain any quota for women while recruitment?
Our Integrated Talent Lifecycle Management embeds and drives various initiatives to recognize (example: Applause is a tool that
allows anyone to be recognized by any other employee in the organization) talent and the outstanding performances within the organization. Our Quarterly Town halls led by leaders at Business Unit/Function level, as well as Country/Site level Town Halls led by Country Managers, and Enterprise wide All Employee Town halls reiterate and showcase the recognition to Teams/individuals/projects role modelling our cultural Values and Attributes.

We do have a healthy percentage of women in engineering (21 percent) in the organization, and there is a targeted focus to grow more women in the top management layer while understanding the fact that hardware industry is challenged in attracting and growing women in senior leadership layers. We at WD do not believe in a quota system to drive gender diversity, as we would like to set them up for success, and hence, we have invested in paving the path of fostering the seeds of an inclusive work environment. We continue to mandate candidate slates with diversity profiles to grow and develop more women in our senior engineering and technology roles. Our `Advancing women in leadership' Program is an illustrative example of building women in senior level roles.

6. As a leader, how are you aiming to ensure that you remain one of the market leaders in the industry in the future?
We don't know what is going to happen in the future and what we want to do is to be prepared for uncertainties. We want to be agile and evolve with the changing demands and we are also going to change the working models which will suit our employees the most. We know that there will be challenges, but our aim is to make the people succeed amidst the challenging scenarios and during the pandemic we have been coming with new programs that will allow our employees to work in an optimal manner from their home itself. We will continue to improve our listening architecture and we have aligned our business success with our people's success.

"We do not overburden our staff, which demonstrates our empathy for them. `people come first, then products and money'"

We just concluded the Career Monthat Western Digital, wherein, we brought some very inspiring career journey stories from across WD sites, and one of our Staff engineers from WD India has been on the spotlight among them - sharing his journey which began as an intern, and in six years made him a Staff engineer, and umpteen opportunities to learn and grow. Authentic sharing from various leaders across the site, as invited speaker on a panel, hosted by Dr. Kiranmai, was a beautiful crafting of the message of how `every employee owns his/her career journey, and ISINT he drivingseat' with the organization, the manager, enabling the development and career path movement, be it vertically or laterally through levers of 'Internal Job Market Place', 'Job Enrichment', 'Job Rotation', 'Short term/Long Term International Assignments', and others.

We have given major emphasis on keeping our employees comfortable and motivated and by being open and leading from the front we have been able to build the trust of our employees and help them grow and reach their full potential. We also ensure that we don't overwork the employees and this shows our empathy to them. More importantly, going forward, we want to continue operating with the philosophy of `people first, products and profits will follow'.

Dr. Kiranmai Pendyala, Head- HR, Western Digital, India
Kiranmai has been able to come up with unique and innovative hr strategies to create a healthy and nurturing working environment at western digital. Dr. Kiranmai has also been awarded on numerous occasions including being the recipient of the hr excellence award from global hr awards 2012, innovative training practices & organizational excellence award from ISTD 2014, and the fellow of distinction award from ISTD 2016 to name a few. Dr. Kiranmai also spends her weekends mentoring startups, and evaluating startups for investments, and also serves pro bono on the board of united way of Hyderabad, one of the world's largest volunteer led `for impact' organization.