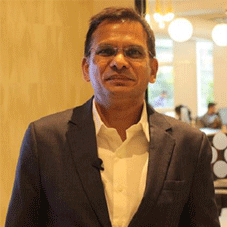 A happy place to learn, grow and win! This is precisely what today's employees look for. The Millennials and Gen Z have completely changed the employability ball game. Moving beyond just good reimbursements, millennial job seekers extensively look to join organizations that provide respectful treatment, intellectual growth, and career opportunities for them at all levels. Alongside empowering employees to make independent decisions, trust between employees and senior management plays a crucial role in developing long-term relationships. Understanding this shift, Wissen Technology has widened its horizons and today provides a highly conducive environment for technologists to help them build a solid tech career.
As a brand that is specialized in technology, Wissen has dedicated engagement programs infused with the latest tech to help employees, align them with the organizational vision, grow professionally, and thus go that extra mile together. Indeed, it is a top-tier company embracing a unique culture of innovation, creativity, and technology to spark transformation. Most importantly, it is committed to devising & developing the careers of their employees to make them valuable and relevant as per the constantly changing tech demands of the future. Ultimately, feeding innovation to the workers and delivering futuristic services to the clients is the essence of Wissen.
Engaging in an exclusive conversation with CEO Insights, Raghu Pareddy, Founder & CEO, Wissen Technology, shares the interesting aspects about Wissen as an employer of choice.
Give a brief overview of Wissen Technology.
Wissen Technology was established in 2015 as part of the Wissen Group. It is a specialized technology company that delivers high-end consulting for organizations in the Banking & Finance, Telecom, and Healthcare domains.
With offices in the US, India, UK, and Australia, we offer an array of services including Application Development, Artificial Intelligence & Machine Learning, Big Data & Analytics, Visualization & Business Intelligence, Robotic Process Automation, Cloud, Mobility, Agile & DevOps, Assurance, Test Automation and Digital
Transformation. Leveraging our multi-site operations in the US and India and the availability of world-class infrastructure, we offer a combination of on-site, off-site, and offshore service models. Our technical competencies, proactive management approach, proven methodologies, committed support and the ability to quickly react to urgent needs make us a valued partner for any kind of Digital Enablement Services, Managed Services, or Business Services.
Wissen understands the potential of every individual and empowers people to become the Directors/Partners of the firm through its robust partnership model
Provide us with a glimpse of your workforce and skilled minds.
We believe that the technology and thought leadership that we command in the industry is the direct result of the kind of people we have been able to have on board. Our workforce consists of 700+ highly skilled professionals, with leadership and senior management executives who have graduated from Ivy League Universities like MIT, Wharton, IITs, IIMs, and BITS and with rich work experience in some of the biggest companies in the world. Wissen Technology has been certified as a Great Place to Work. For technologists who want to make a solid career in the world of technology, Wissen Technology is the place to be.
What're the values behind the work culture of your company and how does that aid in attracting talent?
We recognize that to execute complex projects for our clients, we need to hire people with deep domain knowledge, excellent technical skills, high accountability, and ownership. These self-motivated individuals need a suitable environment to grow ­ they value open communication, collaboration, a work culture where every opinion matters, and ample growth opportunities. We provide all this and more at Wissen Technology. At Wissen, even the top managers are highly technical so they can not only better assist their teams, but also mentor their team members to help them build a flourishing career.
How do the growth opportunities within the company help in retaining talent?
As a partnership firm, Wissen allows the employees to become partners of the company. We are committed to providing all that is required for them to be successful. Our focus lies in making people better every year - be it through technical training, buddy system, or challenging projects. The strong in-house Learning & Development team and Wissen Academy believes
in constantly updating and upgrading the skills and capabilities of the employees so that they can meet customer expectations and business goals with greater efficiency. Therefore, undergoing certifications is also an important part of our employee's growth. We sponsor certification in Microsoft Azure, AWS, AI, ML, and more. If someone wants any special certification, we encourage that as well.

Wissen recognizes the top individual performers and team performers every year. The Managers are encouraged to give spot awards for the members for their contributions and achievements.

What are the future goals of the company and how is it striving to maintain its repute of being `the best company to work for' in future as well?
Our focus will be on technology, as the landscape presents a huge opportunity and we are well-positioned to capitalize on it. We are already building accelerators around these technologies and will continue to make significant investments in our solution in the areas of AI/ML, Cloud, and others. The solution accelerators will help us deliver faster as well as demonstrate a practical approach to our clients. This will enable us to expedite innovation for our clients and make employees innovative.

While focusing on other developments, we look forward to onboard 1000 strategic minds in the next 12-18 months.


Raghu Pareddy, Founder & CEO
Raghu is an executive with over 25 years of experience leveraging solid leadership and technical expertise to deliver large systems, deriving growth and cost savings for several years at Sabre/Travelocity, Verizon, Santera Systems (acquired by Tekelec), and British Telecom. Starting his career writing compilers and designing specialized languages, he went on to build several successful, multi-million dollar businesses in the past 20 years. He oversaw delivery of technology projects worth over $1 billion. Raghu holds B.E (Computer Science) from Mysore University and Master's Degree in Computer Science from Oregon State University, Oregon, US.

Wissen's Working Environment
· Opportunities galore to learn and grow
· Wissen is a flat organization, where there are equal opportunities for everyone's growth. At Wissen, there is no proprietorship over ideas. Our culture of innovation supports ideation and technology transfer, and knowledge flow from and between every department.
· We take immense pride in providing opportunities for all employees to learn, develop and work with the world's top Fortune 500 companies.