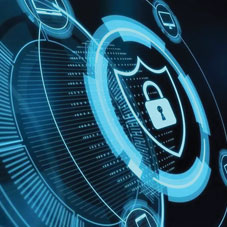 It could be a mere coincidence that Mukul Sharma dropped out of college like the legendary entrepreneurial geniuses of the century such as Bill Gates, Steve Jobs, and Adam Dell. A teen prodigy who built a computer at the age of 13, Mukul's inclination towards technology was distinctively visible from a tender age. In his impeccable journey over the last 22 years, Mukul has been associated with some of the finest technological brands starting from Microsoft to Dell, CtrlS Data center and Cloud4C, before commencing his entrepreneurial journey with Extreme Compute. As a technical architect, Mukul's engagements in the industry go beyond the organization, as he grooms thousands of young technical aspirants with an ideology of molding the upcoming generation of technology neutral technologists. As the founder of one of the most ethical and trusted cloud services organizations across the globe that boasts highest performance ratings and 30 percent higher affordability, Mukul is renovating the cloud infrastructure domain by contributing significantly across the global spectrum to develop businesses.
An Excerpt of Mukul's interview with the team of CEO Insights is mentioned below.
How would you define Extreme Compute as an organization and its position in the market? What is the unique proposition that your cloud services offer to clients?
Extreme Compute wants itself to be acknowledged as the backbone of technology for any industry, and its prototype can be briefly summed up as the most ethical, most responsible, and most trusted cloud provider platform. Our USP which makes us stand apart is our realtime high security system, which is the world's first real time security
system. Providing impeccable solutions to customers with more than 30 percent higher affordability and cost effectiveness, Extreme Compute is helping them to increase their revenues productivity and profitability in the entire gamut of businesses. This is what makes us stand apart from any other company in the cloud ecosystem.
How has been your response to the COVID-affected market and how would you describe your role in tackling those challenges?
Being a progressive company, we are not just eyeing to strengthen our place in the market and generate revenues, but we have taken a bold decision to give back to society as our prime responsibility. When the businesses were at an all time low due to COVID, our servers and our spare systems were usually in an idle state. We decided to donate our systems to COVID-19 research organizations where super computers were much needed for computing various parameters such as patients' infection rate, recovery rate, and death rates to foresee different situations with the help of predictive analysis. We were also acknowledged with a silver badge for our contribution to society.
As a technology DNA that always replicates to create more technology geniuses, I encourage myself to create more technology leaders and innovators
Dealing with the COVID-19 pandemic was challenging for us and even during this tough time, we were able to sustain the business. Maintaining our productivity, we increased the ease of work for our employees by simultaneously taking care of our clients. We believe in not just creating a solution but creating a social solution that is sustainable for a long period.
In your professional journey so far, which are the milestones that bestowed you with utmost satisfaction both as an individual and as a CTA?
I was one of the first few people to introduce Microsoft Azure to customers across the Indian market. I also created the world's
first forward disaster recovery cloud which was widely accepted across more than 35 countries, and more than five lakh VMs are presently working on that particular application. In my opinion that's one of the most accepted discoveries and developments that took place across the cloud infra structure domain.
For the past 22 years, I have been pioneering the development of the aspiring technologists of the country to groom them and make them technology neutral industry stalwarts in the future. As a technology DNA that always replicates to create more technology geniuses, I encourage myself to create more technology leaders and innovators.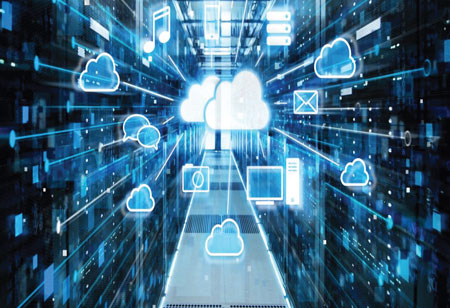 In the light of your strong experience in the technology industry, what advice would you give to the budding software architects?
Technology is a spectrum and unless you do not have all the rays or colors absorbed within you, you cannot create everything. As per my perspective, people have to be more conducive to learn different technologies and emerge as technology-neutral individuals. Rather than having a reactive approach towards their career, it is very important that people should have a proactive approach as well as proper career planning. This will help them to adapt to different technologies, simultaneously leading them to become technology neutral and become an architect. So, without adhering to just one technology, groom yourself and absorb different spectrums of technology to become an architect.
Mukul Sharma, Chief Architect, Extreme Compute
A technology genius, Mukul has more than 20 years of experience in IT infrastruc ture,cloud technology, cloud infra structure, managing cloud services, and creating disaster recovery platforms. With prolific experience in cloud security and server management, he is one of the most renowned cloud architects in India.