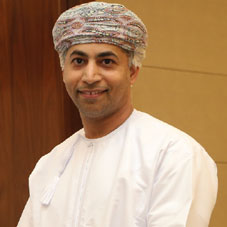 CEO Insights engages in an exclusive interview with Musallam.
Walk us through your professional journey prior to Shumookh and the inspirations that led you to the investment services domain.
Prior to joining Shumookh, I had worked with Tabreed Oman, operating as the Business Develop
ment Director of the company. I have also worked as the Operational Manager for Public Establishment for Industrial Estate. Furthermore, I have been the Senior Engineer at British Teleconsult in Oman. I wanted to implement evolving projects in collaboration with private investors and strategic partners thereby contributing to the development of Oman. This idea led to the inception of Shumookh in the year 2010.
We are planning to invest in building a complete infrastructure and develop futuristic projects within the cities
What do you bring from your experiences to the company? Also tell us about the unique propositions of Shumookh.
I believe I have learned a lot from my past experiences which I try to instill on my team. We collectively contribute our knowledge and skills towards the growth of the company. Oman has a world wide commercial linkage due to its location, which definitely plays a major role in the investment and free trade opportunities. Grabbing those opportunities, Shumookh aims at investments that would build Oman infrastructurally and technologically. The company follows a live-work-play and highly futuristic development model in all its business cities.
What strategies were deployed by you to overcome the disruptions caused by the pandemic in the sector?
The pandemic had a huge impact on every sector globally. And so had Oman and its commercial sectors. But Shumookh has always been a diversified investor and we were partially prepared for the disruption. Due to our excellent team and its diversifying capabilities to deal with the loss, we were able to secure our position in the market. We further invested in our company's techno
logical improvements to stand out in the market even after the pandemic is over.
What are the opportunities that you foresee in the market and how do you plan to take them forward?
Oman is blessed with a sustainable economic environment, excellent infrastructure and competent human resources, which delivers a lot of opportunities for diversified companies like ours. We are planning to invest in building a complete infrastructure and develop futuristic projects within the cities. We walk forward with the vision to leverage private capital for infrastruc ture development to support rapid economic diversification in the country. We encapsulate an excellent public-private-partnership success story in the country and will strive hard to maintain this reputation.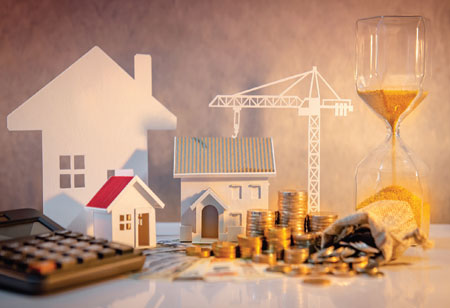 Having a vast professional experience so far, what would be your advice to the budding entrepreneurs entering this domain in Oman?
Oman consists of over 4.5 million people. And with its strategic location Oman lays an active plan of development that focuses on diversification, manufacturing, and privatization. Oman has a huge potential in investments and makes it available for various businesses. I would advise the budding entrepreneurs to grab these opportunities, study the market well and direct themselves to the right investment plan.
Musallam Juma'a Al Hadifi, CEO, Shumookh Investment & Services
With a degree in Electronic Engineering and a long track record of professional experience, Musallam believes in diversified investment and futuristic approach leading to the country's development.