Murtaza Firoz Jariwala: An Engineer Turned Entrepreneur Exploring His Limits In Omani Oil & Gas Sector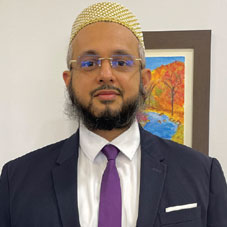 Being one of the most affluent Arab countries, Oman is rich with advanced technologies, as well as urban infrastructures, and a fair share of its substantial economic expansion is driven by the commercial production of Crude Oil and Gas. Since 1967, the pulsating oil industry has not only been supporting Oman's modern and expansive infrastructure, including electric utilities, roads, public education, and medical services, but has also emerged as an instrumental criterion in projecting Oman's identity as an opulent country in the global map. Acknowledging the eminence and versatility of the Omani Energy sector and eager to explore its diversity to the fullest, Murtaza Firoz Jariwala (Managing Director & CEO, Vanguard Engineering and Oilfield Services) laid the foundation of Vanguard Engineering and Oilfield Services. Emerging as a leading provider of innovative products, specialized services and cutting edge technology in terms of extraction, treatment, and transportation of Crude Oil & Gas, Vanguard has experienced rapid growth owing to its superior customer service, strong reputation for quality workmanship, and experienced staff, ever since its establishment in 2006. An engineer turned entrepreneur, Murtaza has been keeping pace with the technological evolutions and their implementation across the crude oil sector to provide industry specific niche products across the rapidly growing Energy and other industrial sectors in the Sultanate of Oman, Middle East & North Africa (MENA).
Murtaza engages in an exclusive interac tion with CEO Insights.
How would you define Vanguard engineering and oil services as an organization and its position in the market? What is the unique proposition that clients can expect from the organization?
Growing exponentially since our inception, we've always been focused on value added services to
promote local manufacturing services and concurrent technology upgradation for value addition. Just like any other sector, the oil and gas sector has also been affected by the pandemic as we started witnessing our human resources getting limited. Conquering over the adversities by taking hold of our competencies, we gradually resumed our pace of offering value to the clients in terms of technology, industrial manufac turing, cost efficiency, among other benefits. Our USP lies in optimizing product sourcing which is about finding the right operators for us along with the apt products as well as solutions to achieve our goals.
Our USP lies in optimizing product sourcing which is about finding the right operators for us along with the apt products as well as solutions to achieve our goals
What kind of challenges have you encountered while providing your services and what strategies did you implement to overcome them?
We assist Oil& Gas Companies in extrac tion, treatment and transportation of crude oil & gas to produce high grade Oil &Gas by providing innovative and cost effective engineered solutions in the areas pertaining to Well Drilling Rigs, Equipment and Accessories, Well Completion, Artificial Lift Solutions, Wellheads and X-mass Trees, Mechanical Static Equipment, Mechanical Rotating Equipment, Field Instrumentation, Automation Solutions SCADA, DCS, RTU, and so on.
While providing all these services, we carry out an intensive study of the markets that provide a wider spectrum of solutions. Emphasizing the ongoing digitization and the novel online programs, maintaining as well as updating the knowledge base of our employees is another direction on which we signifi cantly focus. Aligning our organizational objectives with that of our clients, we have managed to build a sturdier network that will certainly withstand the test of time in the future.
In your professional journey so far, which are the major milestones that bestowed you with utmost satisfaction, both at a professional and a personal level?
Establishing the first manufacturing facility for Vanguard Engineering
and Oilfield Services was a commendable thing because at that time the market was quite difficult. We endured all the adversities to not only achieve that landmark but were also able to set up the stat of the art facility quite success fully. In 2013, we were able to set up the first API approved shop catering certified products and this was a very big step for us. Getting large contracts from one of the biggest operators of the industry for more than seven years was also another milestone for us.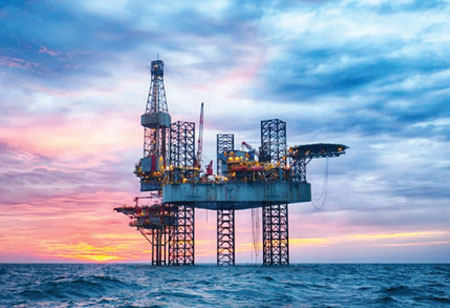 What are the opportunities and market behavior you foresee at present? What are your plans to steer your organization towards the future?
According to one recent survey, oil prices are expected to shoot up drastically. In view of that, we are expecting to witness the arrival of few operators along with the uprising of activities in terms of drilling more wells. These factors will certainly boost the requirement for more products or solutions across the oil and energy sector domain to achieve these targets. So, subsequently, this will also generate a lot more options for players like us and will give us better opportunities.
We have already planned our path for the next five years and started working according to that. Innovating our products and services as per the current market demands, we are joining hands with technology partners from all around the globe. The world is transitioning from fossil fuels to renewable energy and as an organization in favor of sustain able energy solutions, we are looking for a long term solution around this arena as well.
Murtaza Firoz Jariwala, Managing Director & CEO, Vanguard Engineering and Oilfield Services
With a demonstrated history of working in the oil & energy industry, Murtaza holds 20+ years of experience as a new age entrepreneur. An effective business development professional with an undergraduate degree in Materials Engineering from McMaster University, Hamilton, Canada, Murtaza is skilled in Negotiation, Petroleum, Contract Management, Upstream Oil & Gas, sales and Business Development.