Ohm Prakash: A Vigilant & Successful Chief Harnessing His Faculties to Satiate Property Rental or Sale Demands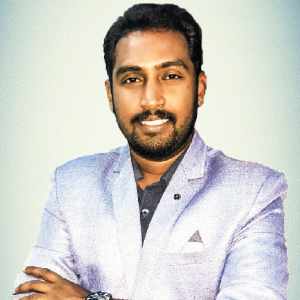 The dawn of globalization is ostensibly making most fabrics in our society to migrate towards cities and the graduates to turn into corporates in no time. Graduating in 2011 at Chennai, Ohm Prakash (Founder & CEO, Only4Rental.in) worked part-time to meet his family's domestic expenses and realized that his job was not worth while after a year of contemplation. Hence he moved ahead to pursue MBA in Brand and Advertisement, post which he gained an upper hand over his peers with an esteemed status quo and accomplished a great deal.
But he was always eager to harness his faculties effectively and quench the burgeoning demand among the civilians at Chennai for a better house to stay. After combating the herculean task of convincing investors and turning a deaf ear to all the sarcasm, criticism and negative words from his peers, Ohm established Only4Rental.in in 2015. The firm is in fact an efficient, easy to access and user-friendly platform that addresses all the rental needs of customers and provides in-depth and complete information for the tenant to acquire rent or lease in a cost-effective manner. Explore the following excerpts of an exclusive conversation of Ohm with CEO Insights to comprehend his expertise and experience that placed Only4Rental.in at an entrenched position in the industry.
Kindly walk us through the challenges you were posed with while unveiling Only4Rental.in.
Since I was a neophyte, it is of no wonder that most of the congenial investors I approached were sceptical about trusting me and my R&D. But Mr.Viswajith Kumar, Director of Navins Housing, was taken aback by my incessant efforts and readily invested in my groundwork without dilemma. This indeed was a good start and with no further procrastinating,I started to exercise my paperwork with
consistent hard work, courage and perseverance and commenced projects by associating with few partners. Nevertheless, I pledged myself that I was solely responsible for anything that happens throughout my endeavour, always stayed vigilant towards various tasks and resilient to critics by learning that the fear of discredit is healthy. There were times when I commuted so long to seek funds from business tycoons and was humiliated with jarring clichés. Inspired by the million dollar advice from my pal "To master an art, one must avoid trite and neglect the negligence",I conquered challenges at each phase of my journey and turned it into an opportunity. Thanks to my friends, my biggest motivators who played an imperative role in sowing the seeds of Only4Rental.in.

" I pledged myself that I was solely responsible for anything that happens throughout my endeavour, always stayed vigilant towards various tasks and resilient to critics"

How did you manage to increase the networking base besides sticking on to your career plan?
Despite being entangled with both familial and professional issues, I managed to pen down my research in rental conundrums as a souvenir of my experience and knowledge in this field and let nothing hinder my career plan. Wide networking and profuse kinships helped me in partnering with Realty compass and thereby escalating the career growth even against the bottleneck competition. Gradually, I met my like-minded investors who admired my base paper, stereotypical policies and canonical norms, and signed the papers with no demur. Furthermore, by attending conferences and seminars, I met many influential people with extensive knowledge and experience in assorted fields, tried to emulate them in my own way and correlated my constructive greed with the business ethics.

Could you elucidate the way you motivate your employees to stay unswerving at all times?
Truly speaking, I believe that a successful leader ought to have traits of self-awareness, self-regulation, motivation, empathy, social skills (EI coupled with timely response)and fraternization with colleagues & peers. And as an entrepreneur, it is essential to examine factors like peer competitor's launch, remodelling vintage systems, mala fide clients, disguised patrons, mercenary
brokers and others to shield the firm from jeopardy.

By recruiting only the outliers to fill the few openings in the initial stage, we headhunted for substantial candidates later, who now are the mainstay of our firm. Besides staying vigilant all the time, I emphasize on 'Motivation' at times of crisis because it penetrates through deeper recesses of the mind and leaves fruitful traits for one to follow. Moreover citing stories of real time achievers induces vibes of ecstasy and enthusiasm in each employee and acknowledging their hardships despite their fulfilment of daily targets boosts their confidence tremendously. On the other hand, I ensure to commingle the works of organized people committed to singular works and hireling people who take adequate time to terminate their projects appropriately and also encourage them to multitask.

Kindly articulate your avenues to succeed individually as well as for the business to thrive.
Showing no clemency for any devious act, staying abreast of the trending rental market, constantly edifying and devising new techniques to allure deserving clients are some of the secrets that fetch me success on my own grounds. Besides educating employees on the split-up of profit and loss as well as their financial split-ups to avoid disputes among them, I also ensure to channelize each task chronologically to safeguard the company from grotesque inflictions like bankruptcy, liquidation, felons, share fluctuations and others. In a nutshell, support from my family and maintaining sound health helped me a great deal in sailing forward and procuring prospective momentum for Only4Rental.in which focuses primarily on meaningful social drive.

Key Management:
Ohm Prakash,ounder & CEO
Harbouring five years of experience in product, sales, market research and business development across diverse e-Commerce & technology platforms, Ohm adeptly manages all the business activities of Only4Rental.in with expert decision-making skills.

Office: Chennai

Offerings:
•Residential Rental Packages
•Commercial Rental Packages
•PG Hostels