Piedpiper Events: Multifaceted Event Management Firm Creating Magnificent Events with Signature Experiences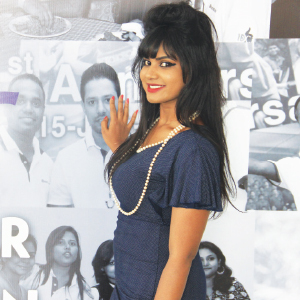 Sarah Lobo (Co-Founder & Director) started her profession working for corporates.She excelled in her field. Unfortunately, her job was taking a toll on her health as it involved taking back to back calls. Hence her doctor recommended to change the line of profession to heal her vocal nodules. Little did she know that this was a blessing in disguise and the universe had other plans for her. Hailing from the land of cultural festivals – Goa, events had always been Sarah's cup of tea. She not only easily segued into freelancing at promotional events in providing manpower, but soon made great strides. Everything fell into place when she met Vivek Sridhar (Co-Founder & Director) who had just completed his event management course and also been freelancing for big events. Though they both had always been exploring options to dive deep into their passion for creativity, it was in 2010, after they had become good friends, a casual chatter regarding the scarcity of help for clients to organize events that paved the way for the inception of Piedpiper Events.
Albeit the duo had no clients and was unaware of lead generation strategies, they sailed forward with a positive attitude fuelled by sound operational expertise & client's feedback, despite witnessing numerous event management companies around them sinking without a trace. Their obsession with pouring in their 100 percent and delivering impeccable quality in all events, turned those clients into Piedpiper's brand ambassadors and thus they moved from client to client solely through word of mouth. Fast forward to today, more than 1000 triumphant events later, still concocting events with the same enthusiasm, Sarah and Vivek, share their mission, value propositions and team culture that facilitated this success, in an exclusive conversation with CEO Insights.
Kindly tell us about your mission & values and how they enabled you to carve a niche for Piedpiper?
Our mission is built on Passion, Creativity, Enthusiasm and Drive for every event we create. We work really hard, laugh often, and
invest all our energy into crafting beautiful events that are flawless and stress-free for our clients. We strive to create unique signature experiences that will 'dazzle' and 'wow' you– while maintaining extraordinary customer service and Integrity. In initial days, when we barely had any clients, it is our unswerving commitment to this mission that swayed our clients not just to refer us to other clients, but also to hire us repeatedly to handle different type of events purely based on trust, though we didn't had any prior experience in that area.
We work really hard, laugh often, and invest all our energy into crafting beautiful events that are flawless and stress-free for our clients
This eventually transpired into one of our biggest strengths. Today we're probably one of the very few multifaceted event management companies in India who organize any type of event from corporate events, conferences, weddings, school events, destination events, luxury events, personal events and so forth. We love to give back to the society and have organized several free events and day outings for underprivileged kids as well. We are really proud yet humbled looking back at our journey.
What strategies do you leverage to organize a successful event?
While organizing an event, there are hundred different things that need your rigorous attention during pre-event days, the event day and post-event days. Hence it is vital to plan every single detail, whether it's ascertaining that a song is excluded from the DJ's playlist as per client's wish or charting a backup plan to ensure that the monsoon doesn't affect the beautiful outdoor venue chosen by client. We believe highly in integrity, wherein we have never failed to fulfil our promises and are very transparent when it comes to our quotes which are usually itemized – an attribute that has been widely appreciated by our clients.
Besides having a good network of professional vendors, we are proud of our young team who are passionate, fun & dedicated with great team spirit. Making growth and learning an integral part of our everyday lives, we motivate our team to attend training & workshops, share knowledge & skills among each other, read books and listen to videos of eminent
speakers. We love to pamper them with perks like free meals at office, fun lunches, movie nights and events.
How do you leverage technology to provide the best of your services? Kindly tell us about your future roadmap.
We religiously follow forums like Pinterest & Instagram and many other knowledge sites to keep pace with the latest trends, technologies & entertainment options for corporate events and weddings. Our social media strategy not only helps us engage our audience but also creates visibility. We wish to integrate Augmented & Virtual Reality and Chatbots to amplify the event excitement and event engagement.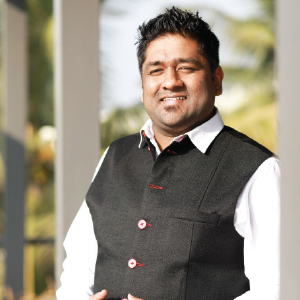 Vivek Sridhar,Co-Founder& Business Head
At present, our research team is experimenting on more viable options like VR-enabled invitation cards and event apps that would help our clients. As we intend to grow our business operations internationally in the next five years, we're exploring options of destination wedding and events. We are also working on having at least one event property of our own that we will have exclusive rights to.
Key Management:
Sarah Lobo, Co-Founder & Business Head
A perfectionist, Sarah is usually a bag full of ideas, who constantly finds new ways to bring a sparkle in clients' eyes.
Vivek Sridhar, Co-Founder & Business Head
Vivek is a boundary pusher, multi-tasker, list maker and memory maker, who believes in working hard, avoiding cliché and embracing the unexpected.
Services:
Venue Finding, Entertainment, Planning, Consulting, Logistics, Set Design, Event Styling and AV & Lighting, Sound, Stage Management & Sourcing, Entertainment, Venue Booking, Logistics, Travel & Hospitality, Quality Catering and more.
Office:
Bangalore