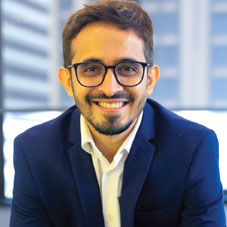 To me Success of an individual lies in his Team, I have always believed that to plan and implement a great strategy, you need a great team, After all It's about collaborating which involves effective communication, and active listening.
"I would rather try and fail, than not trying at ALL', says, Pulkit Manchanda, Ecommerce Expert - SEA when asked about how he has been able to make a name for himself in the industry.
In an exclusive interview with CEO Insights, Pulkit talks more about his professional journey and how he aims to take his career to the next level.
Highlight about your educational and professional background. Also, tell us about your unique skill sets and strengths that differentiate you from your peers in the industry.
My journey started 14 years back after completing my MBA from IMI Brussels, I started from Banking Industry and after a short stint, I moved to e-Commerce & the journey has been super exciting .
From past eight years, I have been in SEA working with some of the brightest minds and companies in the region. I see myself as a very customer centric individual who prioritizes on offering user friendly solutions. My risk taking abilities made me dive and explore various industries, thus the diverse experience within the Books, Baby Category, Electronics, Food & Groceries, Fashion & Beauty, helps me to stand apart from the rest of the industry.
A Great leader often possesses a combination of various leadership qualities like creativity, motivation, vision, and empathy. What different roles have you been undertaking and How has your journey been so far?
Off course as a leader, you have to wear multiple hats, you have to emphasize rationality, analyze logic, facts & data, but at the same time you have to be empathetic with your fellow colleagues and team mem
bers who work with you.
After working in India,I moved to Thailand with an opportunity to work with Alibaba (Lazada Thailand), almost after three years I took an internal transfer in 2016 to come to Malaysia, with Alibaba (Lazada Malaysia) leading their Regional 3CE implementing strategy and managing P&L for six South East Asian markets, later transitioned into a local role as VP Electronics, Lazada Malaysia. The five years with Lazada came to an end & a New chapter started with Loreal Malaysia. I worked with Loreal as their Ecommerce Director for the CPD Division for another two years.
Digital industry is changing every second and so is our Consumer's buying behavior, i keep my learning hat on constantly to understand the new digital trends and try to fit it with the organi zations/brands requirement
I launched CREA Malaysia early this year as their Country Manager & the learning with launching a country & managing a company is immense. Every Single day starts with a new opportunity & a new challenge, which together with my team we overcome, manage & deliver very smoothly.
Startup culture is very different from working with in an established organi zation, It's like a jigsaw puzzle, you have to put a structure together from scratch. From registering company to designing your office from recruiting your team to implementing structure, from implementing strategies to setting business targets to legal and finance.
I am a seeker as an individual, thus I enjoy taking up new challenges & crafting new strategies to achieve these, while I keep upgrading myself with the digital & e-commerce knowledge, for me the learning never ends.
I have had a chance to work with brilliant minds in and undoubtedly, they have trans formed the best out of me. Thanks to my Mentors!
We are seeing a growing number of consumers coming up with their own pre ferences & challenges. What strategies do you follow to
overcome various challenges of customers and meet their requirements and how did you make space for yourself in the industry?
Digital industry is changing every second and so is our consumer's buying behavior, I keep my learning hat on constantly to understand the new digital trends and try to fit it with the organizations/brands requirement. Generally, the biggest struggle with any Brand/Seller is, to have expert knowledge about the digital ecosystem & keeping up the pace with the new technology/ features. This is where experts like us come into the picture who keep a close pulse of the new trends and try to guide sellers/brands to row in the right direction.
New age technology is the constant change and the only way to stay ahead of the competition in recent times.What kind of innovation/upgradation is currently happening in your organization?
Given the pandemic, the purchasing behavior has changed drastically by the Malaysian Consumers. Their buying patterns are more inclined towards essentials. Also,this is the time we have to establish ecommerce break through within tier-II & III cities where the offline distribution is not that well established.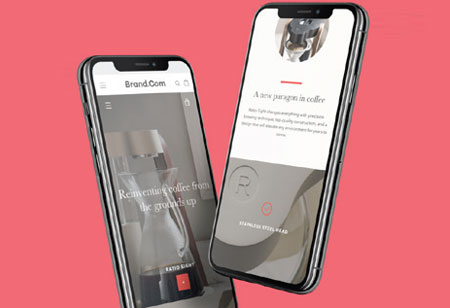 The strategies I would implement in these times will be focus on moving more consumers towards online so that we can gear up towards the post pandemic market, implementing Mobile first approach, and to bring in the surge towards social commerce.
In your professional journey so far, which are the milestones that bestowed you with utmost satisfaction both as an individual and as a Country Manager?
I would say working with Alibaba(Lazada) for five years with multiple roles and challenges gave me that satisfaction during my initial career days but now as a Country Manager for CREA Malaysia, I get my daily dose of that adrenaline rush, the satisfaction at the end of the day is immense when you see that baby growing!
Pulkit Manchanda, Ecommerce Expert-SEA, CREA
Pulkit is an exemplary business leader that prioritizes on offering result oriented client centric services consistently.