Pushpendra Singh: Redefining Operations That Are Futuristic & Can Thrive In The Upcoming Wave Of Digital Singularity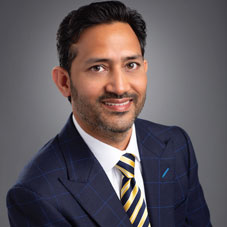 As a dynamic Indian leader reigning in the digital industry of Abu Dhabi, Pushpendra Singh has managed to carve his unique identity as an exemplary industry futurist. Apart from being a corporate frontrunner who is currently spearheading his vision to the greater summits, what mostly makes Pushpendra stand out from the crowd is his interesting yet inspiring journey as a trailblazing professional of the future generation.
After studying mathematics and computer science, Pushpendra decided to venture into the maritime shipping in 1996, where he went ahead to ascend to the leadership team of gas and LNG tankers. Driven by the notion to explore his full potential, Pushpendra joined MBA program at London Business School, and an exchange program at The University of Chicago Booth School of Business. After a few short stints in entrepreneurship and consulting, he joined a private investment and asset management company with a global focus and aided in building social and technological ventures. These technological incubations resulted into an ecosystem of disruptions focused around cyber security, secure communication, big data analytics, digital transformation and digital education.
Pushpendra has been associated with this digital and cyber ecosystem for the last decade. During the initial phase of his digital journey, he oversaw project management, procurement, pricing, general services, bid management, and account management. Gradually as the organization scaled up, he focussed on verticals pertaining to account management, procurement, pricing, direct delivery and bid management, before rising to the position of Vice President of Procurement and Pricing. Pushpendra is also an angel investor, startup advisor and a board member.
Below is an excerpt of Pushpendra's interview with CEO Insights
What are the major lessons you have acquired from your journey so far and how are you implementing these currently?
Technological disruptions are rapidly uncovering new professional dimensions and today's skills are slowly becoming irrelevant and this is challenging us in acquiring the quality talent. People with the right fit and relevant futuristic skills are hard to find and are in short supply. Hence, finding and developing the right team has been a major challenge that I have faced consistently.
I acquire talent not only for their current experience and the abilities, but also for their potential to be nurtured into the refined professionals with a growth mindset. After the person is onboarded to a team, the passion in them to deliver excellence and keep learning remains for some time and slowly this drive starts fading. To rekindle this fire and keep it on, I coach them regularly to enhance their state of mind and ensure that there is personalized learning and development for them. I inspire and develop the team into the self-learning leaders and provide them the environment to grow, achieve their goals, and feel valuable, and this approach has contributed a lot
and has enabled me to take the right decisions in complex situations and uncover the hidden value and improve the top and the bottom lines for the organization.
Innovation needs to be incorporated in our mindset and behaviours and it goes hand in hand with the risk. Taking risk and playing safe are the essential and complementary aspects of innovation. We need an agile and committed workforce that understands all these nuances of innovation and can keep up pace with the changing landscape
Discovering the effective operating model for the functions I have led and adjusting it regularly has played a significant part in my journey. The harmony is achieved by crafting a model where the team is able to take full accountability and could be deployed faster in the changing and uncertain environments and on the value-creation activities to achieve tangible results. The processes mapped to this operating model and to the changing industry best practices generate the best results. Many times this starts very well, but we are unable to correct the course well in time to the changing possibilities.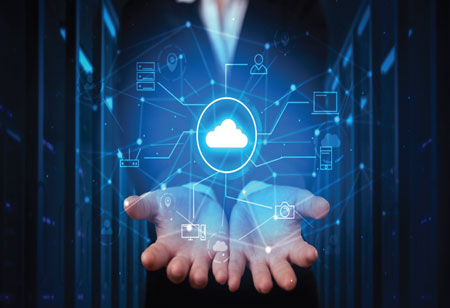 When we start taking our past as the absolute reference and are unable to look deeply into the future, we start dwindling and lose the best possible outcome in that scenario. To innovate systematically, I deliberately keep challenging myself in rethinking the existing ideas, policies, processes, and strategies. Keeping the full transparency of this process and the outcomes to the leadership and all stakeholders and receive feedback from them is paramount in effecting this change. Also, the environmental, social, and governance(ESG) factors are becoming increasingly important in shaping the sustainable organization of the future that will have a positive impact.
Furthermore, it is very important to keep pace with the changing technological innovations and adopt these at the right time to remaincompetitive and sustainable. This challenge about incorporating new tools and techniques across our operations is the holy grail for the futuristic organizations. Digital ecosystem around operations is growing at a very fast pace, and we have to keep disrupting our thinking, technologies and integrations to remain the market leader and maintain the pole position.
What are the latest technologies that you are implementing across your operations and how are you keeping up with the latest technology trends in the market?
Coming from a technology company that keeps evaluating the technologies and products for vulnerabilities and capabilities, it's a privilege for me to have such bright minds sitting all around me and to learn from them. I have been part of the implementation teams of ERPs, EPM, HCM, mobile application, and data analytics platforms and in carving a better path for the organizational resilience in delivering internal and external services. It is remarkable to see the
fundamental change it has brought in the way we operated, and how people started realizing their true potential and lacunae. The clarity and insights from these digital enhancements guided me in recognising the system and process pitfalls and incorporate the necessary changes to instil trust and facilitate excellence.

Post-COVID, what are the changes in market behaviour that you anticipate, and what are the opportunities that you foresee?
Post-COVID, the market is leaning towards a hybrid work model and hence, we will have to simultaneously keep learning and initiating smart strategies that will enable the people to remain productive, whether working from the office or remotely. Since, I lead a service organization, it is important for my team to remain conspicuous to the stakeholders as much as practically possible. Also, there is an increased emphasis in redesigning the current operating methods towards the digital transformation and process automation for the routine tasks.

This means that the workforce of the future needs to start focussing on the strategic work, else the incoming automation will slowly replace them. To sustain in the upcoming digial evolution, people will have to keep up with the pace of this continuous change, and manage this by upskilling themselves, before it is too late. Going forward, as we become more seamless and digitally connected, this whole ecosystem will require stronger cybersecurity standards to perform in a secure and effective manner, and the cybersecurity posture of the organizations will have to be enhanced in line with these disruptions.

Innovation needs to be incorporated in our mindset and behaviours and it goes hand in hand with the risk. Taking risk and playing safe are the essential and complementary aspects of innovation. We need an agile and committed workforce that understands all these nuances of innovation and can keep up pace with the changing landscape. We need to become more aware and create a digital mindset around what ever we are looking at. By finding new nodes of innovation, we learn about the disruptive path to pave our way into the digital future.

How do you maintain the perfect balance between your personal and professional life? What is your success mantra?
To maintain balance, I observe the principles of awareness, belongingness and commitment. Awareness nurtures intellect, belongingness nurtures the heart and commitment nurtures life. For our intellect to function at its best, we need to keep our mind calm and in the present moment. If the mind revels in the past and future, the sharpness of the intellect reduces.

To achieve this calm state of mind, I practice Sudarshan Kriya and meditation on a regular basis. Also, I remain aware of the fact that my mind is not unconsciously engaged in the past events or future possibilities. I am ever grateful to my guru Sri Ravi Shankar for giving me this wisdom, broadening my vision and deepening my roots.

Pushpendra Singh, Vice President of Procurement and Pricing
At present, Pushpendra is positioned as the Vice President of Procurement and Pricing in a cyber security and digital transformation firm, where he is leading procurement and pricing functions and key strategic initiatives envisioned by the leadership of the organization. Pushpendra is also an angel investor, a startup advisor and a board member. As an industry leader, Pushpendra is driven by the purpose, passion and the value that he adds to the ecosystem, organization, and himself.