PVM Ashraf : Rendering Exceptional Leadership In Offering Innovative Facilities & Project Management Services By Sustainable Business Practices & Green Technologies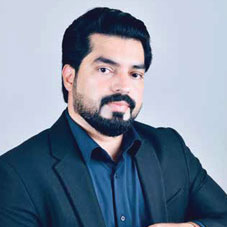 Aspiring to create opportunities and add value to people's lives in the society, PVM Ashraf co-founded SynergyCorps in 2020. Growing up in Hosdurg, a small village of Kerala, he is now settled in Abu Dhabi. He had a vision to offer multiple business solutions together in one place with focus on sustainable business practices. He emphasizes the necessity of developing the net zero strategy and adopting green business practices.
Here's an exclusive interview of PVM Ashraf, the Co-Founder and GM of SynergyCorps, with CEO Insights.
Take us through your educational and professional background? Also, tell us what inspired you to establish SynergyCorps Facilities, and what motivates you today?
I graduated from the University of Wales (UK) in 2011 and pursued MBA in Finance. I am also holding MBA in Hospitality Management and Bachelor's Degree in Economics (India).
The same routine of work as a Finance Manager brought monotony in my life. So, I decided to do some thing productive that would create opportunities for people across society. I founded SynergyCorps with the vision to provide the best quality services to my clients by implementing a unique co-branding strategic partnership with the local service providers. It feels good every day to think and work for the betterment of others' lives. This keeps me motivated and keeps going.
Define how SynergyCorps facilities as an organization and its current
position in the industry?
We offer a wide range of services such as drill site preparation for oil exploration, project management services, facilities management, civil engineering works, maintenance, refurbishment, renovation works and many more. Within a short period, since we established, we made a remarkable achievement in the field of maintenance, civil works, project management and complete facilities management. We are capable of handling complex work requirements of our clients starting from the project designing, planning, implementing, monitoring and handover within the timeframe.
SynergyCorps is formed by a team of experts with a great passion to provide best business solutions to both B to B and B to C . We will continue to serve our client with highest quality and ethics. We are committed to sustainable business practices and investment in green technology
SynergyCorps was established to deliver superior services to clients through a unique co-branding strategic collaboration with local service providers. Tell us about the unique services that your company offers to stand unique in the market?
I started this venture with a great passion and many of us coming from different walks of life joined synergies to build our brand and help our clients in the way they need. We are continuing our journey with the same passion and spirit by building joint venture partnerships with countries having leadership in consultancy businesses.
We have recruitment and manpower outsourcing at all levels, healthcare
and ambulance services, direct or contract hire options, plumbing sanitary, gas services, fire fighting and fire alarm along with air conditioning and refrigeration. We also possess electrical work, IT solutions, audiovisual solutions, security services, display solutions and networking.
Our co-branding strategy offers multiple services under one umbrella and the client can enjoy a greater competitive advantage. Together we create greater synergies and more efficiency and we pledge to serve our clients with the highest quality and ethics. I believe that together we can create synergy and together it is possible.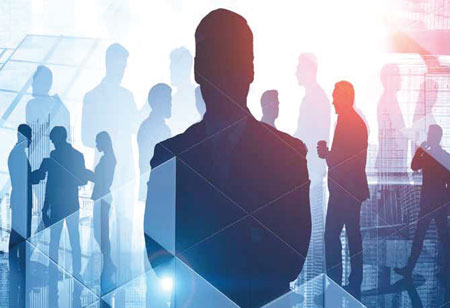 Based on your strong professional experience, what advice would you give to the upcoming entrepreneurs in the industry?
I would tell them to trust people, give them an opportunity, appreciate them for every little thing they do, and you can see the magic. I also believe that we don't build a company, it is the people who build the company.
PVM Ashraf, Co- Founder and GM, SynergyCorps
SynergyCorps established in the UAE in 2020 with a vision to provide industry's best business solutions by sustainable business practices & green technology. SynergyCorps brings multiple services together in one place to facilitate our client a greater competitive advantage. We are engaged in improving our expertise in different domains and strengthened strategic alliances with industry's best players across the globe. Together we create greater synergies and efficiency.
Our vision:
To foster sustainable business products and services to extend the life of our planet
Our Mission:
Create opportunity and inclusiveness for better lives through sustainable business practices
Location:
UAE