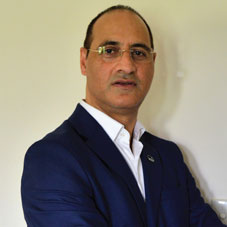 United Printing & Publishing(UPP) is quickly becoming one of the prominent names in the global printing and publishing market segment backed by their diverse and cosmopolitan team of pioneering professionals. Over the years, the company has been able to build a reputation for being at the forefront of cutting-edge of modern technology in order to take their business to greater heights. United Printing & Publishing's commitment to never compromise on the quality of their offerings has also helped them to create an ever-growing niche in the market.
Sunil Pandita is one exceptional industry stalwart that holds the office of Production Director at United Printing & Publishing. His strength when it comes to scaling businesses from scratch by setting up new operations has helped him to break new business frontiers, and drive the business growth of United Printing & Publishing. Apart from this, Cost restructuring towards increase in profitability, enhanced quality standards, and transforming to address the YUCA environment are also his forte. Leveraging his unrivalled business expertise, Sunil has helped brought in big tenders like those from Ministry of Education(MoE)for United Printing & Publishing.
In an exclusive interview with CEO Insights, Sunil talks more about his professional journey and the unique business operations of United Printing & Publishing.
Take us through your educational and professional background? Also, tell us what inspired you to start your professional journey in the print media and what motivates you today?
I did my primary education (undergraduate) from DAV school, Srinagar, Kashmir. This institution today has its presence across multiple Asian countries and
continues to have a record for producing the largest number of toppers. Unrest in the region, forced my family to migrate and start afresh in the early 1990s. It was now about making the most of what was available. So, I took admission in a state engineering college with Printing and Graphics communication as my elective. This was followed by the executive MBA from the prestigious IIM–Ahmedabad.
Our teams at UPP need to be constantly curious, agile, and ready to transform to the asks of today's dynamic market
During this time, my life with graphics and colors had started and my passion in this field still grows by the minute. Over the years, I have seen multiple paradigm shifts in the industry and me being a passionate learner, the drive to be better than my best is what motivates me to push forward.
Define United Printing & Publishing as an organization and its current position in the industry.
United Printing & Publishing, a subsidiary of ADQ is the largest printing press in the Middle East. It caters to all the print segments from newspapers, school textbooks, ID cards, passport printing, banking cards, outdoor digital media, and distribution & logistics network. The company's vision statements of earning the trust of our customers & employees with a culture of continuous improvement, striving to attain global quality standards in all systems & processes that will add value to our clients, and providing sustainable & environmental products underlining our Corporate Social Responsibility(CSR)further goes to show our mentality to be the best in the industry.
As of now, UPP is ready to enter into the packaging segment, truly positioned as a one stop to address all consumer needs.
What is the uniqueness in your style of leadership?
I believe that I am as strong as my weakest link so as a regime I invest in strengthening them all. I follow the dictum: Train and empower the team towards excellent. To me
nothing is impossible, and in fact I always read it as 'Impossible'.
What has been the success mantra that constantly helps you arrive at positive outcomes?
Love your work, keep things simple, look after your people and they will deliver is the motto I always stand by. Also, I am someone who walk the talk and more importantly, prioritize on my team, and for me a TEAM stands for Together Everybody Accomplishes More. Challenges are part and parcel of operating in the industry, and even while facing overwhelming odds, I make sure that I remain positive.
Also, I am constantly exploring new markets and challenges in pursuit to help our company to perform at its best potential and provide best-in-class service to our customers.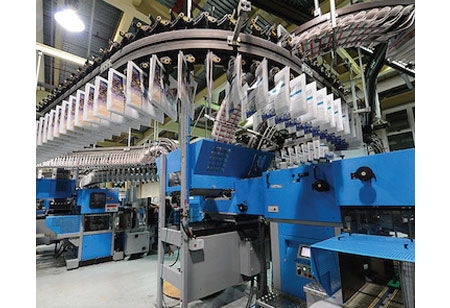 Being the Production Director, how do you plan to apply your exceptional understanding of this domain into United Printing & Publishing and take it to the next level
Frankly, the era of planning appears obsolete. Our teams at UPP need to be constantly curious, agile, and ready to transform to the asks of today's dynamic market. Keeping ready to address the volatile markets is what we at UPP pride in the vision is to provide the best-in-class service to our customers at all times. Customer delight remains the mantra.
Based on your strong professional experience, what advice would you give to the upcoming leaders in the industry?
I would say, keep to the 3P model: Passion to work, Perseverance to sustain current environment, People centricity- this is the one factor that gives the edge. This will help you to guide your business in a much more efficient and effective manner in order to achieve sustained success.
Sunil Pandita, Production Director, United Printing & Publishing
A true visionary that strives to create the perfect working environment so that the employees remain motivated and capable of consistently offering their best to the company.