Rajeev Agarwal : A Commemorated Leader In The BPO Industry With More Than Two Decades Of Industry Expertise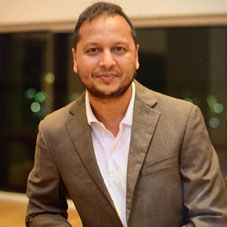 The business process outsourcing industry has grown exponentially during the last decade. Factors such as expanding demand for outsourcing services in the BFSI, IT & telecommunications, and human resource industries, as well as enterprises' increasing inclination to focus on their core competencies, are projected to drive the market. Moreover, the advent of next-generation services such as smart self-service and personalized consumer experience, as well as rising consumer demand for multi-channel communication, are expected to generate opportunities for the BPO market.
Sales Rain is one such prominent player in this place that was founded by Rajeev Agarwal, a visionary entrepreneur with a solid track record of consistent growth, a respected leader, and a management expert in all areas. Sales Rain is a renowned office space provider with multiple locations in Metro Manila's leading business areas and IT parks. It is a well-known game-changer in the sector of call center seat leasing and serviced offices. "We began by providing well-recognized seat leasing services for outsourcing firms and call centers, but we have since expanded our offerings to include private and semi-private offices in contemporary BPO workplaces. And, as a partner, we ensure that these sites emanate sustainable work conditions that will benefit enterprises", says Rajeev Agarwal. In an exclusive interview with CEO Insights, Rajeev Agarwal enlightens us more about his professional traits and the unique positioning of Sales Rain in the industry.
Take us through your educational and professional background. What factors influenced your decision to launch Sales Rain?
I was born and raised in the small hamlet of Vrindavan, near New Delhi, India. After completing my graduation in Science in India, I was given the opportunity to pursue my Master's in Business Administration at the Maharishi University of Management in Iowa, US. This was a life-changing experience for me since, in addition to learning all aspects of business administration, I learned the method of Transcendental meditation from Maharishi Mahesh Yogi. I was able to realize the necessity of awakening your subconscious self and getting the support of nature by practicing TM and advanced yogic flying techniques.
If our clients can vouch for our service, we will never need to make the sales pitch
Since my college days, I've envisioned establishing my own company. Being my own boss, having flexibility, and giving people opportunities were the driving factors. The US is a country of numerous ethnicities. By offering numerous programs through our BPO setup in several nations, we recognized an opportunity to serve the Filipino, Indian, Hispanic, Chinese, Middle Eastern, Eastern European, and other communities. Over the years, the business evolved into a provider of seat leasing and private offices.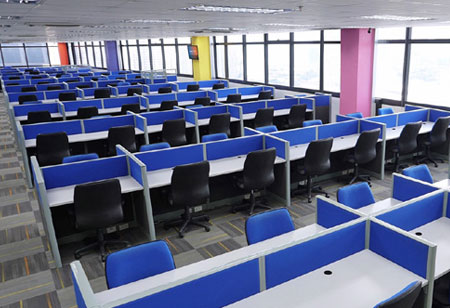 Define Sales Rain as an organization and its current position in the industry.
We consider Sales Rain to be the only provider that owns the real estate portion of our offices. Almost all other providers lease and sub
lease. Despite being very capital intensive, owning real estate enables us to offer our clients more perks, better office spaces, lower rates, and more flexibility. Moreover, Telerain Inc is the software development division where we have developed our own private label cloud-based contact center software. Our virtual PBX integrates omnichannel support on a unified platform to provide a complete solution to BPO clients.

What has been the success mantra that has consistently helped you achieve positive results?
One of my mentors taught me early in my career that if our clients can vouch for our service, we will never need to make the sales pitch. That advice has been invaluable to us. We put forth an effort to develop meaningful and real relationships with our clientele. In fact, they return year after year, grow with us, bring us more business, refer more clients, and attest to our service. We also make a concerted effort to put ourselves in the shoes of others, whether they are clients, vendors, contractors, or workers. This helps us to assess the problem from their point of view and reach a fair conclusion every time.

With over two decades ofBPO experience, how would you evaluate the industry's progress?
The BPO industry is expanding as more transactions take place online rather than in person. Clearly, the shift is more from voice-based communication toward AI-based, non-voice, or automated support. The BPO sector will continue to thrive as online businesses proliferate and expand. Another factor driving the growth of the BPO industry in developing countries is a manpower shortage or high labor costs in developed countries.

Based on your strong professional experience, what advice would you give to the upcoming entrepreneurs in the same industry?
Building a business takes time. Several aspects are required to build a successful firm. Some new entrepreneurs believe it is a quick and easy way to make money. It isn't. In my perspective, a business cannot be regarded as successful until it generates positive cash flows.