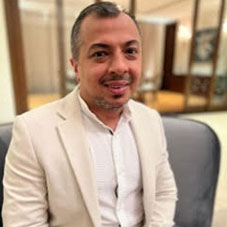 The worldwide apparel market is expected to grow at a CAGR of 5.8 percent. Rising per capita income, favorable demographics, and a preference shift toward branded products are expected to drive market demand.Consumers' acceptance of a luxury lifestyle has encouraged millennials' purchasing power to favor luxury clothing. Despite being a mature business, the growing fashion trends and dynamic retail landscape across companies have been major factors in the thriving apparel sector. Mahesh Mirpuri is one such prominent leader in this space, spear heading Styletex Corporation, a renowned garment manufacturing company with around five decades of industry experience.
In an exclusive interview with CEO Insights Magazine, Mahesh Mirpuri, CEO at Styletex Corporation walks us through his professional journey along with the unique traits of the company:
Take us through your educational and professional background? What inspires you as a new-age leader?
I joined De Lasalle University for my undergraduate degree after attending Don Bosco Technical School Makati from prep to high school. I began working in my company at a very young age as soon as I graduated from college I joined the family business, which was garment manufacturing I was the one in the factories, learning the trade at the time, we had just expanded our business outside of the Philippines into China my brother at the time moved to HK to set up our expansion. I was introduced to a business organization in my 30s and it changed the trajectory of my professional career. I strongly believe in education. I served on the board for 6 years in a row, culminating in my election as president in 2021-22. Thus our organization employs the EOS framework to operate our firm, and
this has altered my life, as well as the lives of everyone in our company.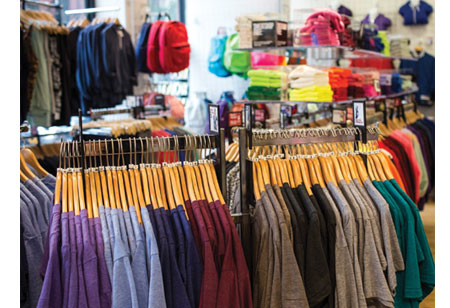 Define STYLETEX CORPORATION as an organization and its current position in the industry? How has the firm established a significant clientele in India for its clothing line?
Styletex Corp is a Wrap Gold Standard Accredited Production Certification holder. Our factory is up to date on international social compliance norms. We are one of the Philippines' oldest garment manufacturing enterprises, having been in business for 42 years. We are a people first firm, and we have been fortunate to work with many of our existing clients throughout the whole of our existence. We value our relationships with both suppliers and clients. So far, we do not have a clientele in India, but we manufacture in India and export outside of India through our Mumbai trading office.
We are helpful, caring, cooperative and down to earth and we win as one
Our garment industry has been there even before me, and it has brought our family a lot of success in many years, I LOVE the business my father built, and we continue to make it better each and every day, the houseware, restaurant, and hotel service business is re-ally a growing sector, in our country, we work to bring Quality in action, our brands, really help you grow your business and don't break the bank at the same time, my toy business to be honest I did not do a lot of research on it when I started it I'm a toy collector I just wanted to do something that I enjoyed, and was passionate about, I want kids to dream, fantasize, and play exactly like I did when I was growing up. It's a little different now in the digital age, but it's how I want today's youngsters to really cultivate their creativity. We see the Philippines rising rapidly in the next 5-6 years it has been Asia's tiger, and aside from the pandemic, we see everything hopefully back very soon.
What has been your success mantra that constantly helps you arrive at positive outcomes?
We create my destiny, we are hard working, willing to learn and dedicated. We do the right thing, honesty goes deep, sincere and professional. We are account able and disciplined. We are helpful, caring, cooperative and down to earth and we win as one.We are willing to learn new things, a continuous thirst for improvement, proactive and knowledgeable. Never stop learning issues are not problems they are opportunities to create answers for a better tomorrow and compassion is essential. Commit to greatness and assist others in living their best lives.

How are you planning to adopt new tools/ technologies to revolutionize the company's services to be at par with current industry standards?
We use EOS. I am currently enrolled in an EO programme called EMP entrepreneurial master's programme, Boston in three years. We have an EOS trainer that trains my entire leadership team, including myself. I surround myself with excellent mentors. I continue to learn from my colleagues or thought leaders, through reading, and even YouTube. We are constantly modernizing our factories with new machinery. We are fully integrated through our ERP software for all of our business models and we strive for international standards of quality as evidenced by our wrap gold certificate.

Based on your strong professional experience, what advice would you give to the upcoming leaders in the same industry?
I would advise young leaders that people are important employ better than your self, change is the driving force for success nothing is stationary, accept it and never stop learning, because when you do, you stop living.

Mahesh Mirpuri, CEO, Styletex Corporation
Mahesh studied in Don Bosco Technical School in Makati from prep to high school before enrolling at De Lasalle University for his undergraduate studies. After graduating from college, he joined the family business, which was garment manufacturing, and worked in warehouse, accounts, paperwork, and merchandising.