RAVI Renewable Energy & Lighting: A Lean Organization Developing Solar Projects Based on Latest Technologies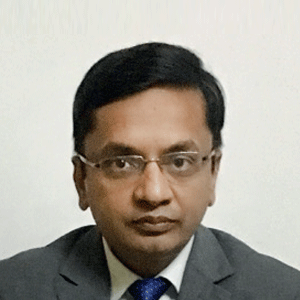 Saikat Roy, CEO
The emphasis on off-grid applications is fading away significantly while most of the renewable energy companies are channelizing their focus towards big ground mounted solar plant auctions. Visualizing this dearth of focus as a potential opportunity, RAVI Renewable Energy & Lighting India Pvt. Ltd.(RREL) excels in the generation of off-grid/decentralized power wherein power is deployed at the source of production eliminating distribution & transmission losses and supplied immediately to the end users. Besides, the firm also develops rooftop and open access solar power plants to cater the untapped segments in the renewable energy sector.
With fascinations for decentralized power generation and cognate subject areas, Saikat Roy(CEO, RREL) is translating his diverse 18-year techno-commercial experience across various top management positions into managing the business operations at RREL since 2016. The outstanding attributes of this organization clearly are its comprehensive understanding of customers' pain points and also its unparalleled work towards quashing them. During an exclusive conversation of Saikat with CEO Insights, he has illustrated the firm's different business divisions, schemes, brands and technologies that differentiate it from its contemporaries in the market.
Kindly enunciate your core values and strategies to stay ahead of the curve in the industry.
Prior to formulating decisions, I and each employee of my team clearly imbibe on the four core values of our organization while our management fosters their decisions that are in accordance with these principles. These core values are indeed choosing the customer meticulously and providing them the best by disregarding profit center conflicts, considering them as a leader, profit center head, decision maker and a learner, easing their partnerships with us and conforming to the right & ethical practices. We evidently outperform in this industry due to
our customer-centric practices and unique offerings. To illustrate, we enable our customers to focus only on their core strengths by helping them in boosting their bottom line and get paid from them only if they are satisfied with our products & services.

" While endeavouring to remain a lean organization, we are also in the constant lookout for collaborations with new companies and adaptations with latest technologies in the industry"

While endeavouring to remain a lean organization, we are also in the constant lookout for collaborations with new companies and adaptations with latest technologies in the industry. In fact our extensive in-house product development expertise bolsters our goals of patenting at least two new technologies each year for the next five years and henceforth, bridging the vacuum created by unsustainable players in the market.

With your firm's name featuring renewable and lighting, could you please delineate both these divisions briefly?
Under the renewable division, we are the only company in India that has unveiled the first of its kind 'Same As Cash Mechanism' (SACM) scheme for all types of solar power projects. Holding close to ten business partners across India, we strive to scale up their businesses at a pace faster than they would have achieved individually. Further we consolidate their businesses across regions and strive to reduce the material & operational costs by deploying the procured economies of scale. Moreover, we finance procurement for all our business partners, render them operational support like sourcing, ware housing, insuring and commissioning projects, enrich their business efficiencies, assist them in cost-effective expansion, train their people in project management principles and work closely with promoters for their seamless transition to the next level.

On the other hand, we execute the 'Smart Save Gain Scheme'(SSSG)across LED lighting sector wherein we encourage the companies from industrial and commercial segment to concentrate on their core activities while we take care of their lighting requirements while changing conventional lights to LED without them investing in it. Also, we handle the design, installation /replacement and maintenance of these energy efficient LED lights
pinned with unmatched warranties and free one-year maintenance. While spreading awareness among our end customers on the significance of proper lighting for every building, we are also intending to augment our energy efficient products portfolio to present them with multiple options.

How is your brand 'myWay' assisting in the enhancement of your business?
Breathing the goals of optimum product quality, customer-oriented service and out of the box thinking, we launched 'myWay' brand for our renewable and LED lights business and achieved revenue of whopping Rs.0.7 billion in just two years, which helped us in outperforming a lot of startup technology companies. To create sustainable and value-added business for all our stakeholders and stay ahead of the curve, we are setting up internal processes to reach our target of Rs.2 billion by FY 2019.

What are your innovations and plans for the future?
For our customers to be equipped with real-time information, we are seamlessly developing charge controllers, variable frequency drives, RF technologies, IoT platforms, smart timers and a unique software. Witnessing triple times growth over the last two years, we are hoping that we would attain our target of Rs.5 billion by 2021, a year in advance due to our present growth rates. We are also envisaging to expand our operations out of India, evaluate various strategies and improve ourselves with consultations from the family office of RurbanAgri Ventures set up by Raakhe Kapoor Tandon.

Key Management:
Saikat Roy, MD &CEO
With passion to create value and success for companies, Saikat joined RAVI Renewable Energy & Lighting to leverage his experiences across operations, marketing and management.

Offerings:
myWay Lights
• Corporate Lighting
• Urban Lighting
• Business Lighting
myWay Solar

• Roof Top Solar
• EPC
• O&M
• Solar Pump
• Village Electrification

Offices:NewDelhi& Gurugram