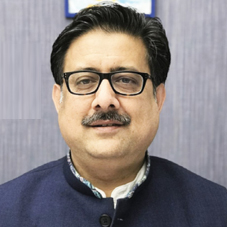 The engineering and architecture industry of India has secured a specific & significant place for itself and is reckoned as one of the most recognized sectors globally. The industry in India is the second largest after agriculture, and it plays a vital role in the growth & development of the Indian economy. As per the second advance estimates for the year 2017-18, Gross Value added by the construction sector stood at $140 billion.
Additionally, India is expected to be the third-largest construction market globally by 2030, with its contribution to GDP increasing to 15 percent by the same year. Contributing its best to this ever-developing market is RENASCENT CONSULTANTS, a professional design consulting firm that is leading in the space of architecture and engineering in India.
This 2012 established firm is predominantly engaged in offering consultancy in architectural design, engineering design, town planning and interior design. RENASCENT is the brainchild of Bakul Chandra (Founder), who is extensively passionate about revolutionizing the Indian architecture and engineering sector. Under his aegis, RENASCENT has secured a clutch in the industry as one of the reliable firms that operates as a highly professional partner for architectural and engineering designing consultancy. In an exclusive discussion with CEO Insights, Bakul shares in detail about his organization, its offerings, and future plans.
Tell us more about RENASCENT and its distinguishable aspects.
RENASCENT is an organization that was built with an aim to cater to the ever-evolving needs of the architecture and engineering industry of India. Here, we follow a fresh solution-oriented approach, which results in distinctive high-quality building structures and environments.
Our commitment is to find the most appropriate design for each project that we deal with, and we accomplish this by leveraging our deep domain knowledge.
RENASCENT is backed with an exceptional panel of well qualified efficacious experts & good infrastructure, and the quality of the projects we involve ourselves with, by all means, do meet contemporary trends in terms of both aesthetics and function. Apart from that, we are a member of the Indian Green Building Council (IGBC), and we strive hard to contribute towards sustainable design and development.

How has been the journey of RENASCENT in this challenging market so far?
Talking about the journey, it has been a very interesting one so far, with challenges being a part of the evolution process. The design environment has been quite dynamic for some time now, be it with the tremendous developments in technology or the ever-changing aesthetics of the clients. Above that, the advancement in technology with the advent of the internet and general trend of traveling abroad has also opened a lot of closed minds with exposure and reach to unimaginable horizons, materials and opportunities.

Tell us about your offerings and the service portfolio that you bring to the table. What do you consider as your strength and what is your USP?
We are a dedicated design consultancy firm with a principal focus on the verticals of Healthcare Architecture, Medical Education Architecture, University Education & Institutional Architecture, Industrial Architecture, Residential Architecture and Hospitality & Commercial Architecture. Basically. we deal with architecture, structure, interiors, site planning, and more, in the undertaken projects.

Our forte is functional space planning along with equipment planning. Moreover, since we offer a single-window consultancy for all types of projects, it saves time and effort in coordinating various activities during design and construction. This helps in optimizing both time and space for our clients, which is a clear financial gain for them. To be honest, our USP is that our fee is a small fraction of the savings we ensure for our clients rather than coming-out from their pockets.

How do you ensure to manage the quality of your services? Also brief us about your team of experts.
We believe that the quality, authenticity and efficacy of services can only be maintained by engaging experienced professionals as part of the team. Hence, we have built our workforce accumulating some of the best brains. To further ensure the quality factor, we keep ourselves educated and updated with the upgrading knowledge base.
Talking about the team, we are a squad of 25 Architects & Engineers. In our organization, there are no fixed assignments for a member; we rather believe in training ourselves in all aspects of design irrespective of whether one is an architect or an engineer. Each and every personnel is typically equipped to deal with issues concerning architectural design, structural design, services design, and interior design. This has enabled us to work as a community where everyone is free to float and discuss ideas as may be deemed necessary. We also have external consultants for structure and services design.
We believe that the quality, authenticity and efficacy of services can only be maintained by engaging experienced professionals as part of the team
Tell us about your future roadmap?
Our business strategy has always been based on relationships, and we see no reason to change this at any time in the future. We have expanded over the years based on word-of-mouth publicity and have managed to retain long-term clients while exploring new avenues as well. To date, we have been generally concentrating on the non-corporate private sector for various projects. But now, we are planning to provide our services to Corporate MNC and the Government Sector, as that is the growth potential which seems to be most viable and stable in both medium & long term.
As a further roadmap, we have developed a clear business plan and path to achieve the same. This includes updating all assets and resources, be it human or physical and keeping pace with the rapidly changing technological environment as well. Acquisition, consolidation, and partnership with various entities are also part of this strategy.
Key Management:
Bakul Chandra, Founder
Prior to RENASCENT CONSULTANTS, Bakul has worked for various prominent organizations like SCDC Associates, INTACH and IIPA. He has industrial experience of over two decades and is renowned for his expertise in healthcare and education design.
Office:
New Delhi
Offerings:
Design consulting services related to Architecture, Structural Design, Interior Design, Landscape Design, Town Planning and more.