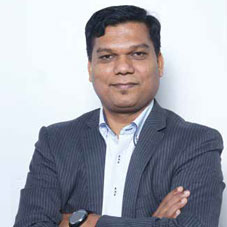 Business leaders in every enterprise have digital transformation at the top of their priority list. In this changing tech and business environment, enterprises have embarked on a race to expand their digital innovation capabilities to compete and thrive in the rapidly digitizing global economy. In the upcoming years, the IT consulting market is facing significantly higher demand, accelerating growth on the back of significant technological megatrends, including digitization, analytics, cloud, robotics, and the Internet of Things (IoT). With a proven ability to direct a highly successful information technology department, RoshanChimankar is the technology director at Star, which assists enterprises in innovation and transformation.
A highly accomplished IT Management Professional with extensive skills and 18 years of experience in the IT consulting industry, Roshan has completed his M.Tech from IIT Dhanbad in Computers and now pursuing MBA from Golden Gate University, San Francisco USA.
Roshan Chimankar engages in a one-on-one interaction with the CEO Insights Magazine.
Tell us about your professional background. What inspires you as a new-age leader?
My career started as a Developer in a Japanese company, providing me with Japanese language training and exposure to Japan. While working in Atlink Corporation, I got the opportunity to start my own Startup company in Nagpur, India, but after one year, we failed due to a lack of experience managing Indian resources. It was too early for me to start, but it gave me lots of learning. To get more global exposure, I joined HCL, Japan, where I worked with a mobile device manufacturing client for their worldwide release and Indian offshore development management. In Accenture, Japan, I managed a major IT delivery project for E-Commerce and Pharma
ceutical digital transformation.At Star, my mission is to help it to grow in the IT consulting market. I am into scaling up Tokyo commercial and Vietnam delivery team, business development targeting the Japanese Automotive, Mobility, HealthTech and Fintech industry, Proposal Presentations in Japanese Language, Customer Success Manager, and offshore delivery management. Being a new age leader, one must be a continuous, quick learner, people developer and business value creator. It is about change management, taking the initiative and being selfless in executing an activity. The new-age leadership is also about carrying people together, creating a cohesive team and proper communication. It inspires me to add value to myself and society through technological innovation.
Every challenge is an opportunity to grow and improve
Define Star as an organization and its current position in the industry.
Star is a global team of product creators that connects strategy, design and engineering services and helps companies to accelerate their product innovation. Our team allows Startups or an enterprise to innovate, transform, grow, and prosper. We harness the latest technologies, cross industry expertise and endgame thinking to ideate, build, launch and scale superior, usercentric products that drive impressive commercial results. Star supports its customers at every step of the co-creation way, from ideation and concept crafting to full stack development and putting solutions into the hands and minds of end-users. Our company works for businesses in various industries, including Automotive, Mobility, Health and Wellness, FinTech and others. Star is building and developing full-stack scalable technology solutions.
Could you tell us about the unique services provided by Star that make it stand out from the rest in the market?
Star creates superior solutions and impressive commercial returns for the clients through industry expertise and compelling endgames. It is unique in having an expert, diversified global team with an agile delivery model. Significantly our Star Strategy and Star Design team helps our customers with Ideation, Concept creation, Market
Exploration, Business models and Service design. Star Engineering team enables Product vision, Solution architecting, Prototyping and POC for Startups and co-creation with new innovative divisions in a big organization for new product and service launches.We transform all the complexities of software implementation, configuration and testing into scalable, designled technology solutions. Star believes in making every great idea work and company shine.
What success mantra has been that constantly helps you arrive at positive outcomes?
Japan has always been a positive inspiration for me as it is a small country with very few natural resources and got almost destroyed in Second World War.But they worked very hard, trusted each other and are growing, continuously improving in local and global markets. Japan is becoming a role model for the rest of the world for its product quality, leadership, and dedication. One should never lose hope in dark times and face every challenge as an opportunity.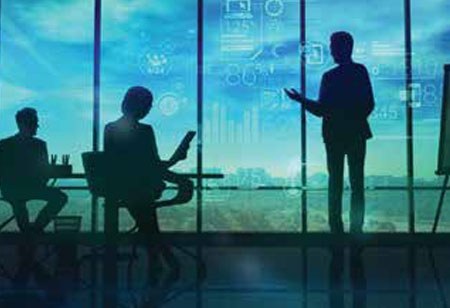 How are you planning to adopt new tools/ technologies to revolutionize the company's services to meet current industry standards?
Online LMS helps me learn new tools, technology, and soft skill programs. Primarily most of our customers want to migrate to managed cloud service from onpremises due to a lack of operational resources. Most public cloud covers ISO quality certifications, data protection, security and industry and country specific regulations. Having multicloud knowledge will aid in growth amongst new industries.
Roshan Chimankar,Technology Director, Star
An IT Management Professional and a value creator, Roshan is an inspiring and passionate leader transforming various businesses by reinventing technology and creating value for them
Favorite Book:
Practicing the Power of NOW by Eckhart Tolle IkigaiThe Japanese Secret to a Long and Happy Life
Favorite Travel Destination:
Okinawa, Japan and Kerala, India