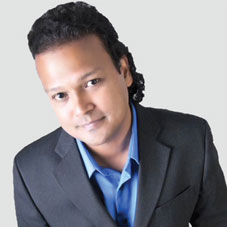 In December 2020, Indian news channels were flooded with the launch of the PM-WANI scheme led by the Indian Government in a bid to fuel broadband internet proliferation across the country. Referring to the PM-WANI scheme as historic, PM Modi said, "The scheme that has been cleared by the Cabinet will revolutionize the tech world and significantly improve Wi-Fi availability across the length and breadth of India". CEO Insights' exclusive team rendezvous with the man behind such an exceptional scheme. Sai Chakrawarthy 'Psychuck' Manapragada, Chairman & CEO, XiFi Smart Networks Pvt Ltd is the Chief Architect of project WANI. He is known for leading the revolution of Wi-Fi in India from the forefront by pioneering innovative ways to proliferate Wi-Fi throughout the nation. He boasts of more than 25 years of proven track record of delivering carrier grade wireless network products. His professional journey shows a remarkable growth trajectory which includes several successful entrepreneurial exits including Picongen Wireless Inc, and Xstream WirelessWorks Inc. Sai also holds over 150 International patents and numerous IEEE publications. He is an expert in wireless networking technologies and under his exemplary leadership XiFi has successfully demonstrated nationwide seamless roaming hotspots. Let's hear it from him.
You are on a mission to set up internet facilities in every part of India. What idea led you to initiate this extraordinary mission?
Ever since my childhood, I have developed a curiosity towards wireless networking. The fascination about wireless waves led me to take-up Electrical Engineering in college. I pursued B.Tech from JNTU Hyderabad. Later on, I moved to the US to pursue my Masters in the same field from Northern Illinois University. My education and my profession had been aligned with wireless communication and digital signal processing,where I have gained significant technical expertise in wireless networking.
During the recent years, I have
realized the fact that India is lagging way behind in terms of wireless network connections. Though it has several e-programs like e-seva, e-license and e-health set up for the people of the rural areas a significant number of people are unable to enjoy the benefit of such schemes due to the lack of internet. Hence, with an intent of bridging the gap, I have embarked on this journey of XiFi Networks to provide internet facility to every corner of India. Through XiFi, we have successfully architected a platform where the internet would be easily accessible and affordable to every citizen of the country.
I have embarked on this journey of xifi networks to provide internet facility to every corner of india
Take us through the success story of WANI and also tell us about your contribution to it?
WANI(Wi-Fi Access Network Interface) architecture has been a huge turning point in my professional journey. Back in 2016, Telecom Regulatory Authority of India (TRAI) conducted a consultation paper in raising the queries about the problems faced in India regarding Wi-Fi and looking for solutions to proliferate Wi-Fi in the country. During the process of addressing the problems faced by the country in wireless Wi-Fi networks, I was able to come-up with an architecture called Wi-Fi Access Network Interface (WANI). I have played the role of the chief architect of the project WANI and worked closely with Telecommunications Regulatory Authority of India (TRAI) and the Department of Telecom (DoT) from the past five years and was an important contributory in pioneering and demonstrating a working public Wi-Fi pilot by actively working with the Wi-Fi ecosystem through Broadband India Forum (BIF). WANI was soon not only certified by TRAI, but also approved by the Department of Telecommunications and embraced by the government of India,which was deliberately approved by the PMO. PM-WANI Architecture is meant to bring seamless Wi-Fi and become a defacto standard for Wi-Fi network providers as UPI has become the standard for financial institutions.
What factors differentiate XiFi Smart Networks from its peers in the industry?
XiFi is a wireless technology, product and solutions company. We have been able to deploy fast, secure and highly efficient Wi-Fi hotspots in urban and rural areas
across the globe. We facilitate scalable low cost installations to aid in large scale deployments at affordable rates. We have been able to bring a large number of people under the same Wi-Fi platform, making the usability of such a network easy for the end users. XiFi's single largest USP is that we are able to provide a WiFi Monetization patform called JanWANI. Any person, local business and Village Level Entrepreneur (VLE) can sign up with XiFi as a Public Data Office (PDO) and XiFi acts as an PDO aggregator (PDOA). We work with a simple vision to enable each and every person of India to be connected to the internet in the next few years.

Take us through some of your professional achievements so far.
I have been honored as an Outstanding Researcher by the Department of Justice, the US.I have won an international award for the Best Technical paper(ICORG)by the Inter national Conference on Remote Sensing and GPS. As the CEO of XiFi, we have been awarded as the Most Promising Wi-Fi Startup India by the Second National Leadership Awards. XiFi has also been titled as the Best Cloud Wi-Fi Solution, CEO of Wi-Fi by My India Wi-Fi India Summit & Awards. The most promising achievement of my professional journey is the Development of WANI Architecture & Liberalization of Wi-Fi Award by BIF in the year 2019.

Sai Chakrawarthy Manapragada, Chairman & CEO, XiFi Smart Networks
Sai has 25+ years of hands-on technical wireless telecom expertise in building carrier grade wireless and networking products. He is the Chief Architect of project 'PM-WANI' a scheme led by the Indian Government.

Quick Facts
Music Composer, Singer, Playing sports. He also holds three Guinness World Records for Fastest Piano Player in the World, Singing National Song of India (Vandemataram)in 265 languages(solo) and in 277 languages(lead in group)

Favorite Cuisine:Hyderabadi Biryani

Favorite Travel Destination: Shallow Waters and White Sandy Beaches

Commendations:
•Leaders of the Bay Area Indian Community by the City of San Jose, California
•Distinguished Citizen by the City of Milpitas, California
•Outstanding Achievements in Arts by the City of Santa Clara, California
•Outstanding Community Achievement by the City of Cupertino,California