Today's organizations appreciate the fact that deep-rooted behavioural change is the basis of all growth and a solution to most challenges across levels from frontline effectiveness to generative leadership and organizational change management. To assist them tackle these challenges, Seema Shenoy Manek (Co-Founder & Master Trainer) and Vimal Manek (Co-Founder and Business Head) established Indian School of Success a Transformational Training & Life Coaching Organisation, which offers NLP based customized interventions such as Transformational Thinking for leaders, Emotional Intelligence for supervisors and State Management & Team Building for frontlines.

Seema is an accredited Life & Success Coach and a NFNLP(U.S) Certified NLP Master Practitioner & Trainer. She is passionate about creating deep rooted behaviour change through stupendously well designed and delivered workshops. A highly experienced professional, she was heading the OD & Training department of 20+ Trainers for a 6,000 people strong organisation prior to incepting Indian School of Success. Seema in an exclusive conversation with CEOInsights delineates her entrepreneurial journey and the unique aspects of Indian School of Success.

Kindly tell us about the unique factors that facilitate Indian School of Science to shine among the competition.

We are the only training organisation in India that provides customized corporate programs and content as per the organizations' current need based on the powerful techniques & strategies of NLP. We use the sound principles of instructional design using a blend of behavioural sciences. We design both skill-based and Behaviour Transformation workshops, where the content is put together with appropriate methodologies & tools based on NLP & emotional intelligence. Above all, we stand by our values of Passion, Integrity, Empathy, Transparency and Creating outstanding results in every process and at every point of contact with our clients. All workshops are designed using the CORE concepts of NLP and are customized post discussion with clients.

What intrigued you to embark on this venture? How has your institute's journey been so far?

When my Spouse, Vimal and I founded Indian School of Success, we both gave-up our high flying corporate jobs and set-out on the journey of taking this magnificent behavioural science to the masses, we had only one goal - Transform Lives & Empower Exceptional Living.
Having personally trained under Sue Knight from Britain, one of the pioneers of NLP, Vimal carries within him a unique amalgamation of in depth business experience and passion in studying human behaviour, which is also a key element that makes our workshops, effective and result oriented. He is also a certified NLP Master Practitioner from NFNLP(US). The journey has been incredibly fulfilling; every day, we receive phone calls from participants who have powerfully broken free from personal and professional limitations in short periods of time and achieved results far more faster than they ever thought possible.
We use the sound principles of instructional design using a blend of behavioural sciences
Could you tell us about the challenges you have encountered during this journey?
Even today in India, the appreciation for self development and investing on developing skillsets, especially behavioural, is still the last priority for most. To counter this, we organize frequent free seminars to create awareness about the importance of personal power and the fact that success follows the able, and not the other way around!
Kindly throw some light on the unique benefits your programs offer.
We believe in results through inside out transformation and aim at facilitating shifts at the identity, belief and emotional level. The courses are designed using state-of-the-art instructional design methods that engage all the senses and deeply influence all kinds of audiences. We use an effective mix of audio, visual and kinaesthetic experiences to enhance learning. The courses are designed to engage both sides of the brain, helping the participants create and visualize endless options & possibilities to approach their life & work as well as, take decisions in a logical manner.
Our open programs are intensive lab based workshops designed across levels of certifications in NLP. We use a mix of methodologies like games, creative visualization, NLP Techniques, simulations, right brain exercises, lab methodology, role plays, stories, demonstrations and intensive group work to create deep subconscious conditioning and lasting change in the participants. The workshops are always intense, yet full of fun and energy. We also do a lot of one-on-one work with the participants to ensure every person's transformation needs are met and exceeded.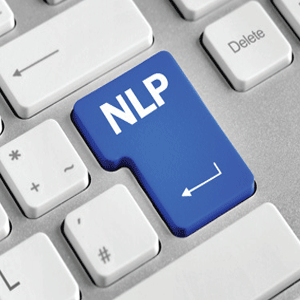 What is the future roadmap set for your company?
After successfully establishing our presence in Bangalore & Ahmedabad, we are shortly extending our reach to other cities in Gujarat such as Surat & Baroda, as well as Mumbai, Pune and Bangalore.
Key Management:
Seema Shenoy Manek, Co-Founder & Master Trainer
Having trained thousands of individuals across different age groups & backgrounds, Seema holds extensive experience in coaching and training managers & leaders on leadership and peak performance. Seema is also an avid blogger & passionate YouTuber, whose channel 'NLP Magic' has been listed No. 4 by FeedSpot, in the Top 15 NLP Channels to Follow in 2019 Category.
Vimal Manek, Co-Founder & Business Head
Vimal has over 18 years of experience in spearheading business planning, development, operations, and strategically leading sales team, across India. He is passionate about helping leaders & managers look out-of-the-box and create new possibilities for themselves and their teams.
Open Programs
•Redesign your Destiny: A two-days intensive workshop for total inner transformation
•Program your Mind for Success: An NLP Practitioner certification workshop for understanding and applying NLP Techniques & strategies with self & clients
•Influence to Empower: An NLP Master Practitioner certification workshop for subconscious influencing to achieving massive results
•Train the Trainer Workshop for Trainers & Coaches
Corporate Offerings
•Transformational Thinking through NLP for Leader. Generative leadership skills to lead highly motivated teams
•Train the Trainer Workshop. Create a powerful and skilled internal pool of trainers
•Drama and Theatre Workshop for Team Building. Get your teams to work together seamlessly towards a common vision
•Creativity and Problem Solving Workshop. Develop high performance and creativity culture amongst individuals and teams