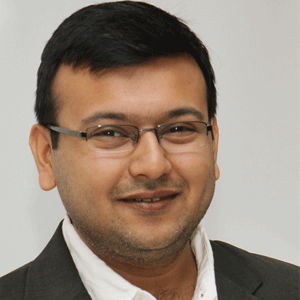 An increasing number of smart organizations are investing in NLP training, as they realize how profound it is in changing how one thinks and feels, without the regular intervention of an external trainer. Being a mind science aficionado, Nitin Shah, CEO, Institute of Clinical Hypnosis And Related Sciences (ICHARS), was intrigued to harness this compelling science to enhance his Hypnotherapy practice.
Although he found several existing NLP curriculums quite inspiring, he realized that there were several lacunae, the way it was taught in India. Moreover, he could anticipate the dire necessity for a curriculum that amalgamates the conscious and unconscious sciences to create a superior therapy that offers lasting effects to people; thus, incepting ICHARS in 2012.
Nitin, in an exclusive conversation with CEO Insights reminisces his journey and illustrates the offerings & future plans of ICHARS.
Kindly tell us about the unique benefits clients derive from your programs.
Think of NLP as a car. As long as it works well, the car can take you places. But when it breaks-
down, you can't make it work again, unless you understand its nuts and bolts.
Hypnosis is the nuts and bolts behind the NLP process, since almost all the NLP change processes are based on Hypnosis. We are the only institute that teaches NLP and Hypnosis in an integrated format. Yet another salient feature of ICHARS is our pragmatic mixture of online and classroom training programs, where trainees undergo conceptual understanding in online classes and the classroom programs are dedicated for hands-on practice sessions. The ongoing support we provide post workshop is also highly appreciated by our participants. They are encouraged to get in touch with us if they get stuck with any of the processes that were learnt from us, even after completing their training.
Tell us about the ebbs and flows you have surfed through during your entrepreneurial journey.
Due to the nascence of the NLP field in India, we faced several hurdles, such as financial limitations and talent acquisition. Being NLP and Hypnosis practitioners, we could easily keep ourselves motivated, enthusiastically learn new skills (like making videos), and prepared them inhouse, which would've been expensive otherwise. It also helped us to fasttrack the process and bring alive our precise conceptualization. Just six months back, we started outsourcing to focus on our core competency, due to the amount of work coming on our way. Like wise, recruitment turned-out to be a cake walk, as many of our participants were eager to join us.
Besides teaching trainers to integrate our processes into their training program, we also offer corporate training programs, which can be assessed with either psychometric analysis or simply a facilitation process
Initially, the curriculum was designed for only psychologists and trainers. We later enhanced it to cater to other segments of people, such as CXOs, managers and those seeking self help.
Today, the programs are conducted in seven different cities on a regular basis. For the past 18 months, we have also been working with schools, colleges and orphanages through our non-profit arm, the ICHARS Support Foundation, to contribute to the mental and emotional welfare of these groups.
Kindly brief us about your programs.
After the completion of our extensive six month program (which is divided into five levels with online modules for each level),participants achieve certifications for Hypnosis, NLP and Life Coaching. Besides teaching trainers to integrate our processes into their training program, we also offer corporate training programs, which can be assessed with either psychometric analysis or simply a facilitation process, depending upon the organizations' training objectives.
How do you maintain the quality & authenticity of the content?

Our one-on-one client interaction experience as an NLP trainer and practitioner enables us to innovate new techniques and teach them. All new programs undergo a process of trial and feedback. A new topic is introduced to a new set of people only after the approval of our internal team, former participants and subject matter experts (say, a group of psychology teachers from different colleges for Cognitive Hypnotic Psychotherapy). The topic gets incorporated into the curriculum only when the new participants are happy with these trial runs.

Besides the plentiful peer-to-peer

interactions, we hold monthly support groups for psychologists, coaches and NLP trainers to share knowledge. Noting that many of our participants are psychiatrists and trainers, we also rely on their feedback on the drawbacks and the exceptional performance of our experimental techniques.

What is the future roadmap for your institute?

Plans are afoot to launch an online coaching module that would allow our former participants to book and take the entire coaching sessions online via video conferencing. We also aim to incorporate more online training programs in the area of self help, for people seeking to enhance performance or get clarity about their own situations. We intend to introduce internship opportunities and corporate assignments to provide people the opportunity of working with larger audiences.

Broadening our activities in the corporate training vertical, we plan to offer the combination of both training and coaching modules as a package. On the CSR front, we wish to adopt more social communities. We have laid out a vision to operate in a minimum of 15 cities before 2021 and set up our own college by 2025.

Key Management

Nitin Shah, CEO

Nitin is a passionate NLP Master Practitioner, trainer (CHCP, Self-Help & Corporate programs), Cognitive Hypnotic Psychotherapist, Educator and Life Coach, who instigates positive transformation in people age agnostically. An inspirational speaker with tons of industry experience, he not only helps people become aware of how life is simple but also walks his talk.