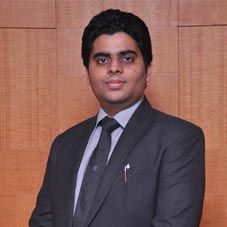 This might be very 'out there' that MSMEs form the backbone of our country's economy. To talk the specifics, MSME sector is the nursery of entrepreneurship contributing substantially to the GDP, manufacturing output, exports, and also is the highest generator of employment. However, this vital sector is at the crossroads in India facing numerous challenges primary being access to credit.
This is a statement made by K H Muniyappa, Minister of State (Independent Charge) for MSMEs, Government of India, while addressing the Conference on MSME Funding – Opportunities & Challenges organized by Confederation of Indian Industry at New Delhi. Several Banks, Financial Institutions (FIs) and Non Banking Financial Corporations (NBFCs) have come forward to help this segment, but only a few have committed to long term partnerships.
Fewer, have a decade old experience in understanding the country's debt gap. SMC Finance is one MSME focused NBFC that carries a decade of experience and association with the MSME segment, helping them grow over the years. The foundation of SMC Finance (Moneywise Financial Services Pvt. Ltd.) was laid over a decade ago in the year 2008 by its parent company SMC Global, under the guidance and leadership of Subhash Aggarwal (CMD) and Mahesh Gupta (VCMD).
Started in the year 1990, SMC Global is a well-diversified financial service company in India & Abroad, offering one stop investment solutions in trading & investments. In a rendezvous with CEO Insights, Himanshu Gupta, CEO & Director, SMC Finance, sheds light on the company's legacy and achievements over the years.
To tackle the challenges being faced by MSMEs, there is a need to establish a potential strategy in order to improve linkages and coordination between the borrower and the lender ecosystem. Where does SMC Finance stand here with its approach to catapult the MSME economy?
We at SMC Finance associate ourselves as business partners and debt capital providers to the largest economic segment in the country (MSMEs).
In our service endeavours we
exercise a sharp focus on risk based customer segment selection, and delivery of customised lending solutions for different customer categories namely, SME-retails, SME-manufacturers, SME-service providers, SME-Medical professionals. Moreover, we help provide debt access to a large rural population as part of our contribution to financial inclusion through funding to smaller NBFC and MFI partners. We believe in a technology assisted lending eco-system under which the company has made substantial investments in building an in-house Loan Origination System coupled with deployment of state-of-the-art Loan Management System.
Ever since the inception in 2008, how has SMC Finance progressed in terms of product portfolio and far reaching exclusivity?
Ever since the foundation was laid to SMC Finance (Moneywise Financial Services Pvt. Ltd.), by our parent company SMC Global, we have recognized the continued gap in debt solutions in the Indian economy. The group, with its vast retail presence in over 550 cities in India, was well positioned to work on this opportunity.
Ever since the foundation was laidto SMC Finance (Moneywise Financial Services Pvt. Ltd.), by our parent company SMC Global, we have recognized the continued gap in debt solutions in the Indian economy
We started lending with capital market finance to retail customers which had (and continues to have) synergies at SMC group level businesses. Over the years we've added various lending products to our portfolio, namely, SME-unsecured loans, SME-secured loans (LAP), SME-medical equipment finance, On-lending to NBFC / MFI, personal loans, consumer durable finance, etc.
Currently, we have a dual-prong to distribution approach through sourcing partners and FinTech tie-ups which bestows us with wide market coverage while keeping it Opex light. The structure is evolving in multi-channel model with a sharp focus on risk-reward balance through SME focused scorecards, assessment engines and a highly skilled team of lending professionals.
This journey has been complemented with evolutions is IT space making it an agile and nimble business eco-system.
How do you ensure to maintain
utmost trust and transparency while offering these services?
We offer customised financial solutions to our target segment comprising SMEs, salaried individuals and retail investors. This is offered through a combination of secured and unsecured loans based on customer need, ranging from Loan Against Property, Working Capital Term Loans, Medical Equipment Loan, Onward Lending, and Capital Market Finance.

We're in regular communication with our customers during new assessments though multiple platforms like email, in-person meetings and customer service platforms. The customer has complete information on progress of his application. Once on-boarded, the customers are provided monthly updates on their loan accounts through out-bound and in bounce communication platforms.

We also, strongly believe in supporting the micro-lending as it is the base of the economy of India. In order to serve this segment we have funded more than 40 small and mid-size NBFC / MFIs who are operating in micro-lending space and penetrate deep into Tier II, semi-urban areas with majority of them having presence in interiors of rural India. Via this mode we have been able to serve more than one crore micro borrowers across the length and breadth of our country that are into basic businesses such as leather, milk, handicrafts, local utilities, etc.

Silently operating in different areas across the country, more than 6 crore MSMEs have a crucial role to play in building a stronger and 'Atma Nirbhar Bharat'. How is SMC Finance equipped to facilitate this change in the country?
We firmly believe in India's SME growth potential and the growing need to fund the same. We plan to build deeper inroads in SME clusters in various states.

We also believe that the time of one-size-fit-all products is over and there is a desperate need for a dynamic customer-centric product offering from lenders.

We have been working on evolving risk-based assessment models for SME (with information asymmetry) and will continue to work to serve our customers better. These solutions are based on our ability to adapt and develop new tech platform with latest innovations in AI/ML.

Himanshu Gupta, Director & CEO
A young, versatile, and agile professional, Mr Gupta plays a pivotal and influential role in the SMC Group's core strategic business decisions. He began his career with SMC in 2011 as a Senior Vice-President. Today, he administers overall operations of the company, including finance, accounts & taxation, risk management, surveillance, and other back-office operations.