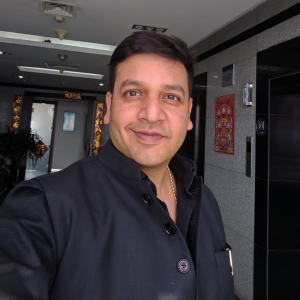 The OFC testing & measurement industry in India was long shadowed by foreign product companies. The effects were visible in the elevated expenses of telecom companies, to say nothing of the lack of local sense in products. The first Indian company to produce hi-tech Optical Fiber Splicing Machines & OTDR test equipment in India, Star Informatics Pvt. Ltd.(from Star-Group) - a New Delhi-based OFC testing & measurement products & services company, over the past two decades has filled this crater to quite a significant extent.
Today, Star Informatics has gone global. Alongside bringing a local sense to the products, it has also aided in bringing down the costs. Recognized as a customer-centric technology leader, the company offers a wide range of products right from the latest Fusion Splicers to Fibershot OTDRs, AFL (America Fujikura Limited) OTDRs& Test Equipment, and other Testing & Measuring Equipment.
As Rome wasn't built in a day, so wasn't Star Informatics. Its anecdote simultaneously divulges a story of Anurag Saxena(Managing Director), who conquered this success with his customer-centric approach, passion, persistence & constant-learning attitude, despite a humble beginning in 1997. CEO Insights engages in an exclusive conversation with Anurag.
What are the values that propelled Star Informatics towards this huge success & influence?
Our backbone is a set of core values based on the quality of services and commitments made to our clients (telecom/fiber industry). Our vision and mission are fully focused on understanding & fulfilling our customers' requirements, and thus having 100 percent satisfied customers. We would love to do our best to achieve it through our diversity, building long-term relationships, and by implementing
environmentally responsible business practices. When it comes to the market heat, our mantra has been to deliver excellence in performance, reliability & technology that exceeds customer expectations. Faster delivery and top-class after sales services ensure that we are ahead of the competition.

" Our backbone is a set of core values based on the quality of services and commitments made to our clients"

Our passion & plans also include Mother Nature. We indulge in CSR activities through Tree & Animal Care Foundation, which is an organization involved in providing health care services to animals & plants free of cost. At Star Informatics, we love what we do.

What was the driving factor behind influencing the market and its competition to such a large extent?
Till recently, the OFC testing & measurement industry was monopolized by just a few companies and their distributors, who often overcharged from their customers including us. This forced Star Informatics to start exploring the industry. Presently, we give a tough competition to most of the foreign manufacturers, effectively resulting in longer warranties and competitive prices in the market. In addition, we have the advantage of our wisdom that enables us to incorporate our field-knowledge and user-friendly features in our products.

Being recognized as a technology leader, your company has an intact reputation of constant innovations. What is the present and future of your products?
We take pride in being the pioneers of several innovations in India such as Optical Fiber Splicing Machines & OTDR test equipment. Today, we produce world class 'Star-FFS9000 fusion splicing machines' focused on stability, and are redefining the fiber optics testing business in India by producing Fibershot range of high-quality OTDRs (optical time domain reflectometers). With a prestigious clientele that includes Tata, Reliance, Vodafone Idea, NTPC, ISRO, Doordarshan, GAIL, SAIL, Ericsson, NHPC, CRPF, Sterlite, and Delhi Metro to name few, we also offer an array of IT & OFC maintenance services.

We have also joined hands with America Fujikura Limited, US, to become their Telecom, Test &
Inspection product distributors in India. We also have a wide range of multifunctional testing tools on the deck including 'Micro OTDR' its a perfect tool for the FTTX maintenance jobs. Developed in our R&D unit, Micro OTDR incorporates all the features to maintain a mix network consisting of Fiber & Copper. It will be on a roll as soon as the users start getting hands on experience of the quality features bundled with the product.

What are your strategies to make the most out of the sky-rocketing Fiber Optics Communication market?
While Fiber Optics Communication industry continues to grow at a massive pace across the world, most of the telecom operators on-board outsourcing model to cut down the costs. Thus, besides playing a pivotal role as manufacturer of Splicing Machines & OTDRs combined with Star-Support - our comprehensive & exclusive support system that boasts of a robust infrastructure, we foresee a great future for the OFC network maintenance services as well. With the trending 5G & NOFN projects, our role as an organized Service Contractor capable of handling complex jobs & field operations will be instrumental.

Technology is changing constantly, and so are we. It's our ability of understanding & incorporating user requirements in our products what has taken us into a different league, and hence we are persistent in our learning attitude. We will continue to innovate, take up the challenges, and walk-the-talk as one big family.

Key Management:
Anurag Saxena, Managing Director
Anurag started his journey as an Airtel reseller by operating from a single room with no supporting employees. The zeal to learn new things & an engineering family background kept pushing him to pursue his passion and goal. Today, he has become an influential leader.

Offices: New Delhi (Headquarter), Bangalore, Bhopal, Hyderabad, Kollam, Kolkata, Mumbai, Ludhiana, Nairobi, Lagos, Middle East & the US

Offerings:
●Star Fusion Splicers
●Fibershot OTDRs & Tools
●AFL OTDRs & Test Equipment
●OFC Network Operation & Maintenance Services
●IT & Telecom Support Services