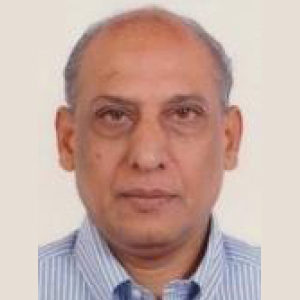 Today, the business group incepted by Late C. Basavapurnaiah in 1983 has its footprint in more than 60 nations across South Asia, Africa, America and Europe. Owing thanks to its excellence in every facet of the process, ranging from Research & Development to Manufacturing, Installation & Commissioning, Operation & Maintenance, and Transactions Based services, UTL's credibility is established by its stable partnerships with some of the biggest players across various industries. Amidst a sea of services provided to them and the consumer market, UTL's telecom offering includes, but not limited to, Access Products, Transmission Equipment, Switching Equipment, and Customer Premises Equipment.
UTL's monumental success in the Indian soil stands tall as a paradigm of quality, diversification, and passion to support nation-building. The launch of highly successful Indian mobile brand – Karbonn Mobiles, and recent delivery of 130,000 laptops in Tamil Nadu under state's education program were a couple of its endeavors projected towards this goal. Spearheaded by Dr. P. Raja Mohan Rao (Director)& CV Rao (MD), UTL continues to contribute significantly towards nation building, while simultaneously expanding its global footprint. The climate can't get any better for CEO Insights to indulge in a conversation with CV Rao to
comprehend more about UTL and its futuristic endeavors in the telecom sector.

It's a great feeling when you are able to remain committed to your passion. How has been this journey of nation-building so far?
It has been an extremely satisfying journey across different countries and demanding projects. As a leading organization, an overwhelming success takes significant contributions towards nation-building. We have an unassailable lead in developing optic fiber transmission equipment like DWDM (Dense Wave Division Multiplexing) technology completely in-house, making it the first in the country and one among few companies worldwide to possess such technology. We have supplied more $350 million worth Telecom equipment thus far to state agencies like DOT, ITI & BSNL, were the first mobile service provider in Karnataka through JT Mobile (subsequently merged with Bharti Airtel), and have played a key role in transforming the basic telephone& broadband infrastructure of India at 10 percent of prevailing international prices.

"UTL's monumental success in the Indian soil stands tall as a paradigm of quality, diversification, and passion to support nation-building"

Above all, we are the pioneers of e-Governance in India, who developed six State Wide Area Networks (SWANs) that include the first & one-of-a-kind fiber based network, Goa Broadband Network (GBBN). Over the years we have been able to contribute our part to e-Governance, connecting more than 400 million citizens to the Government through solutions like CSCs & e-Seva.

The government has been instrumental in back-lifting the telecom sector. How do you help them with the new & current initiatives?
Under the Digital India initiative, BBNL is looking forward to the world's largest rural broadband connectivity project through optical fibre. We have successfully completed prestigious Gigabyte Passive Optical Network (GPON) project from BBNL/BSNL to supply, install, commission, and maintain the equipment. This project will enable providing a minimum of 100 Mbps bandwidth to two lakh Gram Panchayats across India. We are also getting orders from the different states for developing infrastructure for the broadband services. Also we are playing a pivotal role in creating independent network for the defence services by deploying ingeniously developed and manufactured in India product like DWDM. This is just a small
piece of a bigger picture of our services. We are all set to ignite the smart city revolution as well.
Smart city is one of the buzzwords in the town right now. What are your strategies for contribution?
India plans around 100 new smart cities and will develop modern satellite towns around existing cities under the smart city program. We have been successfully & actively playing the role of a System Integrator in this initiative, maintaining 99.999 percent reliability of the networks & NOCs. The 100 percent reliability in GBBP stands as a testimony to this capability. Hence, combined with our wisdom across the industries, we have the right experience to integrate all the utilities and also to do maintenance of the same.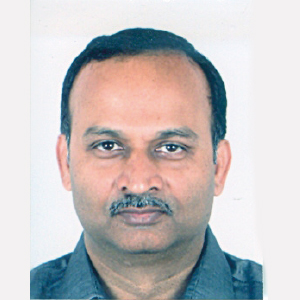 CV Rao,
What are your future plans in terms of making the most out of this opportunity?
We are looking forward to long term partnerships with the domain expert companies to develop the Smarter Cities in India and fulfill the government of India's mission. While this remains a near-future goal, we will continue driving along our growth avenues across the globe.
Key Management:
Dr. P.Raja Mohan Rao, chairman
Dr. Rao is Doctorate in Economics, He established JT Mobiles service operator in Andhra Pradesh and Karnataka, He is involved in FICCI, CII, ELCINA and TEMA also served as the President of Telecom Manufacturer's Association of India. He was honoured with the prestigious 'Telecom Man of the Year' award.
CV Rao, MD
Mr. C. V. Rao play key leadership role in driving the R & D efforts, under his leadership the UTL Group developed DWDM (2.5G and 10G), Feature Phone, MARR and Digital Radio. He was honored with the prestigious 'Excellence in R&D in Manufacturing' from CMAI.
Headquarter:
Bangalore
Offerings:
•Telecom
•IT & ITES
•Turnkey Projects