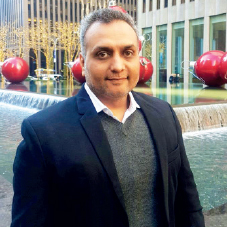 It is a volatile business market, and there is no denying it. What one needs is sustainability that is based on innovation, creativity and affordable solutions that are fast ready to go to the market thus providing competitive advantage. However, the challenges are bigger for the startups and SMBs. Helping them along with established companies is Stratacon Business Advisors LLP a management consulting firm that helps them deal with changes that new competition, new technologies and newly empowered customers bring to the fore.
The company holds deep expertise in building evolved strategies increased efficiencies and extracting comprehensive customer & market insights to enable clients identify opportunities and grow quickly. Today, Stratacon, under the leadership of Ridhish Patel(RP)& Savio Fernandez(SF), Founders & Partners, is striving to help its clients solve some of the most complex of problems and implement logical & sustainable solutions. The duo chats with CEO Insights to delve deep into their offerings and explain the organization's strategy.
Tell us about Stratacon and how it is unique from other consultants in the industry.
SF: We focus on involved consulting and strive to make businesses more valuable by making sustainable contributions to the clients we work with. Strategy being our domain expertise, we drive excellence in all the functional level strategy development including organization design, process improvement, competition/ market analysis, marketing strategy, business analytics or others.
RP: We are small but a very capable consulting firm; our process is iterative and largely depends on the client and project requirements. We aim to deliver a single minded goal while creating an ecosystem in the organization to maximize its potential. We do this by engaging in close proximity with the leadership to ensure the call to transform flows top down and set monitoring levers across the organization to make certain that the growth acceleration efforts are achieved. Our approach circles around four key words Energize, Value, Impact and Reinvent. Through this approach, we strive to achieve optimized growth by identifying and leveraging challenges market opportunities and our own capabilities.
What are the various services you provide and how are they addressing the clients challenges?
RP: Our 360 degree engagement from assessment and advisory to execution and implementation helps us provide value added consulting. We further approach every challenge with an entrepreneurial spirit with deep subject matter knowledge.
SF: We provide an array of services with major focus on strategy development(OD & Group strategy alignment performance steering IT Innovations and Implementation) business transformation (digital transformation and aligning to new competitive positioning) performance improvement (enhancing business processes, technology intervention assessment & recommendations and KRA & KPI design & implementation)and startup consulting (financial& business planning organizational structure development, investor readiness & fund raising).
We have a string of robust frameworks, business analytical skill sets and above all, bring with us innovative business models and solutions
Enlighten us on the various strategies you deploy to deliver your services.
SF: Our frameworks like the SI (Strategy & Innovation) model help us make the delivery of our consulting services exemplary and unique. It is a definite competitive advantage when you have home grown frameworks to address markets in India Middle East and Southeast Asia.
RP: Over the years of work we have developed various frameworks of which our growth model transformation framework market definition and the performance management framework have been key to help us serve firms in the market place accurately and effectively.
How are you moulding Stratacon to deal with the emerging challenges?
SF: I suppose we are nimble and agile, and that helps us dive into projects in a short turnaround time. Expertise and experience are the hallmarks of a successful consulting firm, and we have both of these in grand supply. Having worked across multiple geographies and industries, Stratacon is better placed than most to implement our successful frameworks across multiple cultures and ecosystems. We focus on results, working heavily around what we offer to our clients and what we achieve with our clients. In our experience, this is what most clients that engage a consultant look for they look for results
RP: As a consulting service provider, today, we have earned a strong place for our selves due to us being multi specialized, working with multiple industries and segments from startups to MSMEs,central & state governments and large corporates covering retail, emerging
technologies, IT enablement projects, manufacturing, pharmaceuticals and more. We have a string of robust frameworks business analytical skill sets and above all, bring with us innovative business models and solutions.
What are some of the innovations currently underway at Stratacon?
SF: As a consultant, we reimagine the future and create IPs that can help us address the future challenges as they come along. One of the key components under development is to identify disruptive trends and the potential impact on our clients, which enables them to get more from the interaction with us and make deep changes to stay ahead of their game.
RP: In the coming future, I see quite a bit of technology integration into our service portfolio. The underlying principles of strategy will be omnipresent and continue to stay embedded in our offerings aided by technology and disruptions. The firm of the future will have a different set of challenges and our service portfolio will transform to address these new challenges.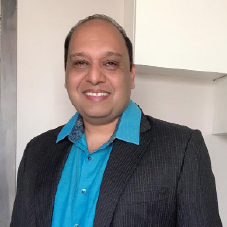 Savio Fernandez, Founder & Partner
What is the future blueprint of Stratacon?
SF: Work more on digitization across industries. This is a growing space owning to fast-paced technological developments political uncertainty, the regulatory landscape and risk management.
RP: So far we have been in a stealth mode. In the next couple of years, we plan to takeour brand forward and be considered amongst the best in Asia and the Middle East.
KEY MANAGEMENT:
Ridhish Patel,Founder & Partner
An entrepreneur throughout his working life, Ridhish took his previously launched company ArMee Technology Services from scratch to a Rs.300 crore turnover IT organization. Being in the business for over 25 years has empowered him with a functional sixth sense to know what ails an organization and thus provide an appropriate solution to fix it.
Savio Fernandez, Founder & Partner
Having 24 years of experience in business management and consulting, Savio focuses on business strategy/ transformation, business analytics, market research, and competitor analysis.
Offices:
India (Ahmedabad), UK and Dubai.
Offerings:
Strategy Development, Business Transformation, Performance Improvements, Organization Design, Startup Consulting and many more.