Sudeep Fernandes & Mayeling Bilpodiwala: Enabling You To Discover Your True Potential & Facilitating Career Success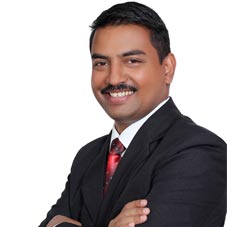 Great ideas emerge from keen observations and profound experiences. "The Catalystz" is one such idea that challenges stereotypes. The idea emerged when Sudeep Fernandes & Mayeling Bilpodiwala, observed poor performance of freshers during their tenure in the Corporate World. These senior management professionals have a cumulative hands-on experience in excess of 40 years. Their diverse experience spans International Trade, Operations, Sales & Marketing, Advertising, Communications, Radio, Retail, Entrepreneurship, and People Management. Through the course of their journey, they observed multiple challenges within the employability factor of the workforce.
Through their encounters with recruiting and mentoring their professional teams, they figured that there was a huge gap between what academia produced and the needs of the corporate world. Our education system churns out lakhs of intelligent students year-on-year; however, these students are ill-equipped with the necessary transferable skills required to succeed. This workforce is not in sync with corporate expectations and therefore performs poorly. Organisations today cannot afford to invest months in training candidates to meet business expectations, ultimately leading to layoffs. Hence, in order to bridge this chasm, Sudeep & Mayeling started conducting Personal Growth programs for students in colleges on Life and Employability Skills.
Through these programs, they discovered another massive area where students needed mentoring - Casual & Wrong Career Choices. They noticed the cascading effect of bad career choices that led to a whole spectrum of negative emotions like poor self-image, low self-esteem, low self-confidence, excessive stress, anxiety and depression at its worst. All these experiences led to the establishment of "The Catalystz". Their vision is to shape a workforce that will be an asset to organisations, as well as will lead meaningful, purpose-driven, satisfied and fulfilled lives. At the core it begins with enabling individuals make accurate and well-informed career choices.
The CEO Insights team recently interviewed Sudeep &Mayeling from "The Catalystz", to learn about their journey. Following are excerpts from an exclusive conversation with them.
How did you transition from Corporate Professionals to Career Mentors?
We went through an entire process of re-skilling ourselves as Counsellors, Career Counsellors, NLP Practitioners and Trainers. Thus, equipping ourselves to deal with Psychological and Career-related challenges faced by the Millennial & GenZage-group. A Career Counsellor is entrusted with
the crucial responsibility of guiding an individual's entire career. Career Counselling is a serious specialisation and not something that can be done casually without any specific training in the area. It is essential to evaluate the individual based on scientific evidence and then discuss possibilities with the client. We do not decide a career for the client, but guide the client through a process of self-discovery. We then place the best matches before the client and enable them to refine and crystallize their thoughts so they can make an accurate career choice.
The Catalystz was born as the dream project to shape the workforce of tomorrow and equip them to meet challenges in a volatile and dynamic environment.
Brief us on The Catalystz and the company's journey?
"The Catalystz" was born as the dream project to shape the workforce of tomorrow and equip them to meet challenges in a volatile and dynamic environment. Today's competitive environment requires a workforce that is trained, has a wider skill-set, and can learn new skills quicker than ever before. "Upgrading and Up-Scaling" is crucial for the survival of institutions today. This dire need & demand led to the conceptualization of The Catalystz. We embarked upon this journey in March 2016 after figuring out areas within which we could have maximum impact on the career-lifecycle of an individual. We have had the privilege of transforming over 10,000 lives (till date) through our various initiatives and interventions. We are eternally grateful for the learnings along the way as well as the opportunities we have had to make a difference.
Tell us more about your contributions to the niche.
Through our workshops, we have enabled school teachers, principals and parents to shed their conventional mindset and embrace the new era of limitless possibilities. We have enabled educators to be relevant to the students of the 21st Century by bringing about a sea-change in the teaching methodology adopted by them. We have also helped professionals to understand the diverse personalities they interact with and have equipped them with strategies and tools to deal with the challenges they face. Most importantly, we have also worked with over 2000 students from SC/ ST background to encourage and empower them to make informed career choices through our Career Mentorship model.
All this would not be possible without an effective and high performing team of The Catalystz, kindly elaborate...
We are a group of Corporate Coaches, Trainers, NLP Practitioners, Psychological Counsellors, and Career Counsellors with experience in training, nurturing, and mentoring multi-cultural teams. Our trainers work with Corporates and Institutions to develop specific tailor-made interventions to address key challenges. We specialise in areas of Language Enrichment, Life Skills, Employability Skills and Personal Growth. The vast experience of our team has enabled us to take up challenging assignments and deliver
impactful outcomes exceeding expectations.
Highlight the areas that were most satisfying in this professional journey.
Our work with students from underprivileged and economically backward backgrounds has given us tremendous satisfaction and fulfilment. Many of these are first-generation learners and belong to sections of society where there are high dropout rates. We are committed to helping these students complete their education and pursue higher education to raise their standard of living for not only themselves but their families and villages. We assist them to choose a career that is in sync with their interests, personality, skills, abilities, career motivators, and values. We are currently reaching out to various corporates to adopt this noble cause under their CSR initiatives.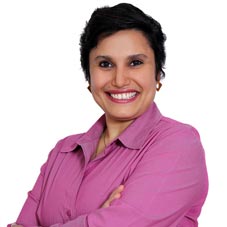 MayelingBilpodiwala, Co-Founders
Some of our beliefs that have guided us on our journey through all our ups and downs
• Whatever you undertake to do complete it to the best of your ability
• You are unique – just like your DNA signature and fingerprints are unique, hence you are invaluable. Find your unique genius and carve your niche around this to excel
• Only look for the positives in every circumstance. There are no negative experiences only learnings.
• Failure is simply a wrong turn on a long journey. It is never final and never too late to change course or make a U turn
• Life will be a roller coaster, at times also bumpy. Enjoy the ups and don't dwell too much on the way down. Believe in your abilities and power on ahead.
What makes The Catalystz stay ahead of the curve?
• Online Career Assessment tools for all age groups with 98.6% reliability.
• Separate assessment for students from state board, IB, ICSE, CBSE and different streams/ subjects.
• Separate Assessments for Recruitment & Succession planning.
• Standardized, Multilingual, Artificial Intelligence based assessments measuring 33 parameters which map individuals to best suited occupations.
• Learning Styles Assessment for students aged 9 years and upwards to provide accurate learning environment through which they will excel.
• Totally unbiased Counselling as we have no tie-ups with Universities or Colleges or any institutions (no commissions).
• Multiple Intelligence Assessment for students of class 4 upward to fast track them into relevant careers by providing exposure, infrastructure and relevant influences.
• Career Mentors trained in Counselling and NLP.
• Career Mentors with experience of over 20 years in the Corporate World
• Emphasis given to the client's current context and experiences.
• We meet the client where they are and journey with them through the career decision making process.
• Counsel the parents to help them break their fixed conventional mindsets.