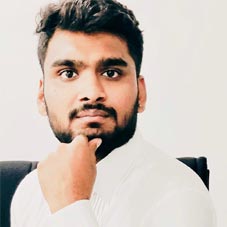 A CEO has to overcome several obstacles in order to keep his company on track and plan effective strategies that will help them in overcoming this period. When it comes to being the CEO of a startup that offers Professional Networking, the performance plays a major role. Considering all the factors such as the operations, networking, and present pandemic situation, it is a challenging task for a CEO to offer strong, cost-friendly and balancing services to their customers.
CEO Insights interviews Sumith Pala, (Founder and CEO), KickstartX. In order to understand his experience and views on being a CEO and, to know his plans in establishing an emerging organization.
What inspired you to take-up entrepreneurship, especially in a populous segment like Professional networking? And what were the initial challenges that taught you the basic lessons of entrepreneurship and helped you achieve the success that you had in the later phase?
I am a person who is always inspired by the vision of Steve Jobs to make a contribution to the world by making tools for the mind that advance humankind. And when it comes to me, I believe the networking platforms are more impact-driven than many other
resources. where, I've given a thought to redefine professional lifestyle using networking platforms as a catalyst.
I started with nothing but just an idea which is not fully formed and then I struggled a lot in giving it a proper business oriented structure. and, the only thing that got me through these hurdles was the confidence i had in myself and the attitude of not-giving up.
And those challenges taught me the basic fundamentals of entrepreneurship and how being passionate and enthusiastic benefits an individual as well as in the growth of our business.
The mindset will tap the opportunity out of your talent
Where is KickstartX positioned in the current Professional networking industry of India? What is the unique proposition your company offers that other companies in the same segment fail to deliver?
At KickstartX, we have been in the business for the past 2 years with more than 50 happy clients. When it comes to professional networks we want to make it very clear that KickstartX is completely User-Oriented and this is the very first attempt in this industry, not only in India but also in the Global Market. We help the User to Identify and Analyze the talent they possess and help them in creating a Portfolio which is universally accessible and useful. This way it helps many people to put their skills into practice literally anywhere in working for the gig-economy.
What innovations are you currently working on at your company? Also, brief us about your company's future plans.
I like to quote the morale behind the existence of KickstartX. Necessity is the mother of invention, KickstartX will be like an Art with an original gift for the man-kind, a connection that changes the recipient, a human ability to make a difference. Art isn't a painting or even a poem, it's something that any of us can do with passion which pushes the human-race forward. That's where KickstartX helps the youth to pursue their passion towards the right vision with a direction to it. We at KickstartX call it Moral Innovation. Further, we always strive to tap talent out of every individual, and reaching to new horizons is what we plan, always.

What advice/suggestions do you have in mind for the budding entrepreneurs in the field of professional networking?
Today, a lot of youth out there want to achieve great heights but, because of the lack of exposure, they are facing too many challenges in accomplishing their goals. Only the privileged who are exposed are getting various and wide options. what i would suggest is, to the people who are aspiring to grow their network is to get off from your comfort zone and don't hesitate to ask for help. I contacted many professionals for help when I was in the budding stage and never was turned down.it might take time but the ecosystem has always been waiting for you.

Sumith Pala, Founder & CEO, KickstartX
Sumith Pala is an Indian Entrepreneur who is always thriving to solve. Sumith has been awarded under Top 50 technology leaders by Intercon Dubai. Also, was nominated under 20 under 20 by Entrepreneur India. He is also a guest speaker at various renowned technical institutions. Sumith is serving as Founder and CEO of KickstartX.
Office: Hyderabad