Sunrise Consultancy: Leveraging Latest Technology, Eminent Experience & Expertise for Accurate Hiring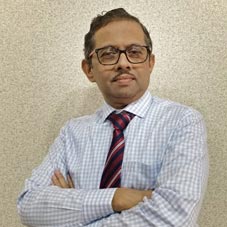 An exponentially growing sector, staffing/recruitment industry is valued at $3.9 billion by Indian Staffing Federation. Growing at an impressive CAGR of 25 percent, it is all set to take a giant leap forward by recruiting close to 12,62,120 job-seekers across various sectors by 2021. A platform for recognized employment, work choice, compensation, annual and health benefits, hiring for both full time and temporary requisites forms crucial part of recruitment agencies.
India with its whooping population of 1.3 billion, 45 percent of which underlies the age of 24, forms a colossal job-seeker base. The fact that out of over 40,000 Indian colleges and universities, not many provide quality placement, is also a reason these aspirants rush to consultancies. Consultancies cater to requirements of young job seekers passing out of colleges, contributing to India's goal of providing employment and boosting economy. Moreover, most fresh graduates do not have an aim or fixed goal and hence keep fluctuating/modifying their decisions even after accepting a job offer. Also, candidates with multiple job offers seem quite confused as to which one to go with.
Even corporate firms now-a-days are largely 'uncertain' when it comes to decision making for recruitment. With update of latest trends in the world of recruitment, Sunrise Consultancy helps its clients by suggesting perfect mix of experience and salary needed to do justice to the requirement of a certain position. Absence of essentials such as set systems for conducting interview & sharing feedbacks, robust HR department, and a single point contact are other major concerns.
As such, 'Manpower Sourcing' is the path that most firms follow. Leaving hiring at expert hands capable of strong and effective planning, they can cope with stringent talent acquisition & recruitment processes. Sifting through a pool of candidates, recruitment agencies are able to handpick the best for their client companies. As managers today are out of time for screening such large number of applicants, consultancies definitely come as a boon when it comes to hiring.
A Team Capable of Contend with All Recruitment Challenges
Sunrise Consultancy is a Mumbai-based recruitment firm which stands tall across all verticals of recruitment requisites. Possessing over seven years of domain experience, the company is well versed with industry requisites across diverse sectors including manufacturing, IT, hospitality, finance, FMCG, capital goods, e-Commerce, and retail. Focusing on understanding the exact client needs and picking-up precise & accurate talent is a commendable quality of Sunrise team.
Innovator of incredible technologies and methodologies, Sunrise is one of the rare organizations to develop its very own recruitment software to properly filter candidates
Devoted and well trained, Sunrise's team is able to work on job openings even when clients do not provide the brief/job description. Experts in several sectors and company cultures, they meet targets even in very tough time schedules while also working on various roles regularly. Strength of the agency is that they ensure long term and pleasant relationship with clients. Intrinsically, they are regularly upskilled and rewarded with excellent & attractive schemes/incentives. This not only boosts their morale, but also keeps them motivated to produce better results.
Sourcing Only the Credible Candidates
A recruitment firm which believes in providing only high quality and accurate resumes as per the job description to its clients, Sunrise saves quite a lot of their time and effort. Though most modern recruitment firms are headed by HR professionals, they lack core industry knowledge/experience of the sector they serve. Consequently, despite being good at comprehending HR subjects/processes, they find it most difficult to understand job description and hence make erroneous decisions leading to clients' loss.
Uday Parkhi, CEO, Sunrise Consultancy, is a Mechanical Engineer with PMP certification from the US. An industry veteran with 25 years of experience, he has worked with diverse industries including FMCG, engineering, capital goods, projects, and plastics. An avid traveller, he has visited several developed countries like the US, Germany, Australia, China, Taiwan, Thailand, and South Korea for
business & learning purpose. Not only have these visits broadened his vision, but also moulded him into a professional person who understands the language and needs of various industries. Not relying exclusively on 'keywords' to find resumes from job portals, Uday leverages different methods like accumulated database of his software, Sunrise website, referencing, social media, and word of mouth to source credible candidates. These qualities that he has imbibed contribute a lot towards sourcing only the credible candidates.

Providers of Comprehensive Consultancy Services
Rendering recruitment services for all levels in industry, Sunrise caters to the top management and lower cadre requirements alike. A comprehensive agency, it sources employees for roles as diverse as sales, marketing, accounts, CA, ICWA, engineers, software development, factory management, quality management, and digital marketing. It is because of the the value that Sunrise adds to its customers' business that national and international companies like Sunpet Group, Anand International, TFS Group, Pivotchain, Signode, Shini Plastic Technology, Chetana Publications, Scholle IPN, Dhruvtel Technology, Zunroof, Truckola, Aniktantra, Jay Precision, and Al Bahja Group frequently opt for its services.

Toe to Toe with Technology
Innovator of incredible technologies and methodologies, Sunrise is one of the rare organizations to develop its very own recruitment software to properly filter candidates. Relying more on automation and less on human memory, it keeps all information safe and updated. Its three-layer screening is self-sufficient to sort-out correct candidates as per the job description/brief. Besides this, the firm employs effective methodologies like e-mail confirmation, status history, and blacklists to provide opportunities to the interested and eligible candidates.

Moving ahead, Sunrise looks forward to implement AI in its software to further escalate the bandwidth of its services. Upgrading to go all digital, it plans to promote Video interviews and video resumes for recruitment. Focused on increasing its client base, the firm targets double digit growth with the improvement in economy.

Uday Parkhi, CEO
A Mechanical Engineer with PMP certification from the US, Uday is an industry veteran with 25 years of experience across diverse industries including FMCG, engineering, capital goods, projects, and plastics.

Headquarters: Mumbai
Offerings: Recruitment Services