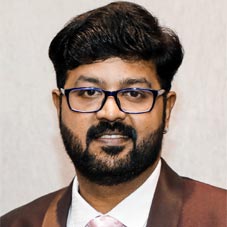 On the first Sunday of 2007, the then Apple's CEO Steve Jobs introduced the iPhone for the first time, and the world of mobile phones changed forever. On a blacked-out stage, Steve stood wearing a one-size-larger black shirt tucked inside blue jeans. The light's keen focus on him, together with the image of the new iPhone displayed on the giant screen in the background evoked a feeling that only Steve and the iPhone existed at that moment. The success of such greatest events ever happened in the world is never a coincidence. Abreast with engendering innovative themes, designs hitting the right nerve of the audience, intelligent directions, and ideal execution at considerable costs without compromising the quality, there is a spontaneous factor that enlivens an event from just success to extraordinary, which is quite difficult to measure, sometimes hard to find, and often nearly impossible to define. Precisely, this embraces the story of Brand Blitz Event Management – an event management, branding, consulting and marketing company. Bootstrapped and marshaled by Dr. Leelaram J P (Managing Director) – a PhD in Brand Equity and passionate branding specialist who drives the company with his more than a decade spanning experience in the business, Brand Blitz has come a long way to become one of South India's leading event management organizations.
Acting as a one-stop-shop for corporate events and experiential marketing, today, a decade after its inception, Brand Blitz builds brands by offering whatever service it takes, be it recognition program within the company or a large scale activity covering the entire nation, it meticulously plans the entire activity to ensure smooth and timely execution. Always keeping an ace in the hole, the company is well-known among its circle for its meticulous planning strategy that is backed-up with plans A, B & C, which not only keeps failure away, but also ensures making every event regardless of its size or cause a grand success. It's not surprising that the entity has spread its coverage across South India in an impressive time frame.
"Having a wisdom of over 1000+ events & activations organized, coupled with the seamless experience sharing process that we have in place, we are well prepared for contingencies during the conduct of the event. We believe that contingency planning needs to be factored from the word 'go' of any project. After every event, we make sure that the learnings from the event are recorded by the team and presented to the other team-members," asserts Dr. Leelaram.
Creating Beautiful Memories
Headquartered in Chennai and having offices in Bangalore & Coimbatore, Brand Blitz's trade secret is also its tailor-making capabilities and spontaneous factors that fit the brand and its requirement exceeding expectations. Of late, Equitas Small Finance Bank – a microfinance lender headquartered in Chennai – hit these prodigious capabilities when they entailed to create brand awareness amidst the local households in T Nagar. Brand Blitz came-up with a simple but powerful campaign – Fun'budan, a campaign to draw Rangoli (with brand name) before residential houses in the area. With prior approval from Police and Corporation, Brand Blitzians, a team of eight members, started-off by 12 PM and finished the pilot execution of 175 houses across seven streets within just four hours, followed by the next phase of 350 houses across seven streets in Nanganallur. Needless to say, the households woke-up the next morning to a surprising eye-treat. Wonder how many companies pull-off something like that in such a short notice!
We believe that the 'quality of service and deliverables' is never an accident; it is always the direct outcome of the right intention, meticulous planning, and sincere & intelligent efforts, and skillful execution
"We believe that the 'quality of service and deliverables' is never an accident; it is always the direct outcome of the right intention, meticulous planning, and sincere & intelligent efforts, and skillful execution. This creates a strong trust factor among our clients," asserts Dr. Leelaram. Furthermore, Brand Blitzians always work as the team members of its clients and don't hesitate to take the lead role, rebelling the conventional relationship models between a client and a vendor. Their passion for planning and delivering valuable experiences constantly by optimizing resources, minimizing costs and in turn, maximizing the deliverance makes the company a king in the realm and a brand to rely upon to get that exotic stress-free experience imbued with artistic strokes. In the process, the company however ascertains setting realistic goals & targets and never undertakes any activity in which it is not convinced of the client achieving their goals.
Technology – An Enabler
It's an undeniable fact that no organization in the corporate realm can afford to turn a blind eye towards the advent of technology, and the event management industry is no exception. Brand Blitz has ensured that it is on the cutting-edge of technology, leveraging it to the fullest. Although it caters to only face-to-face events, there have been continuous developments in the
technology front, especially when it comes to delivering the events. For instance, Brand Blitz has revamped the registration counter management by leaps and bounds – from the days of paid entries to the online payment gateways and from physical attendance registry to the QR Code driven attendance process. The company indeed has developed its own in-house software for registration management for events. The cloud based software powers even anything from touch-screen actions to self-serving kiosks.

On the other hand, going forward, the challenges that technology brings-in can't be neglected. Dr. Leelaram elucidates, "This is an industry that creates direct connect between parties. With the advent of social media platforms, there is a tendency for some clients to compare both the results of online and on-ground campaigns. It often leads us to educate the clients that the reach of social media platforms is large, but it cannot match the personal impact of an on-ground activity. We also educate them about the novel avenues to integrate these platforms, which complement each other and provide amplification to their campaign."

En Route to the Future
The event management realm is evolving dynamically at an impressive pace. Being ahead of this massive pace is a matter of survival. Brand Blitz, a member of MMA, is always ahead of this pace by ensuring that all its employees are encouraged to participate in the training programs offered by the association. These programs include both functional and soft skill training. No wonder the company has achieved 113 percent growth compared to the last financial year, taking its footprint to three new branches in various states. "Our future roadmap focuses on having a national and international presence," concludes Dr. Leelaram.

Dr. Leelaram J P, Managing Director
A PhD in Brand Equity, Dr. Leelaram boasts of an anecdote of working in the events industry over the past decade. A Master of Marketing Management from Loyola College, he possesses unmatched skills in Brand Management, Media Events, Live Events, Event Management, and Corporate Events.

Brand Blitz in Spotlight:
• An event management, branding, consulting and marketing company

• Bootstrapped & marshaled by Dr. Leelaram J P – a PhD in Brand Equity and passionate branding specialist who drives the company with his more than a decade spanning experience in the business

• A Platinum EEMA member (an association for India's Events and Experiential marketing industry)

• An ISO – 9001:2008 certified company

Quick Facts:
• Year of Establishment: 2009

• Offices: Chennai (Headquarter), Bangalore, & Coimbatore

Offerings: Event Management, Branding, Consulting, and marketing