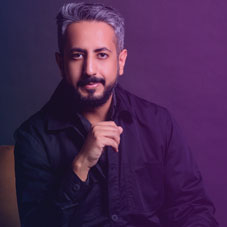 Despite the slowdown prevailing in the stock market after the pandemic, we can still sense a flare with the way stock markets & investments are getting democratized the world over, thanks especially to the increasing number of young investors. The scenario in GCC is a case in point. According to a report by PwC, some degree of investor confidence is returning as reflected through the five IPOs in Q1 2021 in the region. But something that the industry as a whole continues to convey lucidly and firmly to the investors is the need for having comprehensive knowledge around the entire investment ecosystem and the risk factors encompassed in the whole proposition.
In truth, when it comes to equity invest ments, knowledge acquisition is a continuous process that pertains to every stakeholder. But the majority of the investors fail to comprehend this elementary fact and often end up burning their fingers. Talal Al-Ajmi (Founder & CEO, VI Markets), a passionate investor & trader, recognizing this knowledge gap, engendered a win-win scenario with the entire trading community benefiting from his experience, while he emerged as a leader and an award-winning entrepreneur by creating a unique online trading ecosystem in Kuwait through his venture VI Markets, incorporating everything from technology to training, and cutting-edge trading services. Having partnered with London based, Financial Conduct of Authority (FCA) approved online broker platform 'One Financial Markets', VI Markets provides investors in the Middle East with tailored online trading services that enable them trade forex and contracts for differences(CFDs) on indices, commodities, energies, bonds, and futures.
"It's also important to shed light on the financial conduct of authority (FCA) regulation that we are actually compliant with. Not a lot of companies have the FCA compliance, which is a recognition by the financial authority of UK"
Needless to say, we are talking about a populous industry. But digging deeper would reveal that while many companies provide trading solutions, they hardly focus on providing a good basis of knowledge. Being a long time trader him self, Talal's endeavors over the last decade to primarily focus on education and bridging the knowledge gap prevailing in the industry has been inspiringly successful. Thanks to his passion and will to allocate a fair amount of resources to impart knowledge for free through workshops and seminars in different languages inside and outside the organization, tens of thousands of traders today read the market trends and interpret the news in a progressive manner, eventually making informed decisions. I recently got in touch with this amazing leader and a great personality.
Talal engages in an exclusive interaction with CEO Insights.
You have majored in Information Technology. What made you transform into the investment & trading domain?
IT or business in general is quite different from investing and trading. But even during my academic career in IT, I was extremely passionate about investment & trading, and indeed actually took a part time job in one of the companies near my college to explore the different dimensions of trading and learn more about it. Post my graduation, I still had the same passion towards knowing more about this segment and surpassed all the pressure from my family to work in an investment company. I pursued my passion and realized my dream of being an entrepreneur who helps aspirant investors and traders.
You have a stellar reputation in the industry. Did you foresee this is where you would end up when you
started your journey as an entrepreneur? What was the key to this success and what were the challenges that you faced?
I don't believe in designations. I believe that hard work & dedication was the key for this company to excel. As a matter of fact, when I kick started this journey, I was not convinced that I would be able to run a company, make it big, or settle it at this level. But the obstacles I faced made me learn from my mistakes and move forward to reach where I am today.
When it comes to challenges, I would say that the most difficult thing is sales & training, especially when we know that there is a high demand and we need to provide the best services to people, while ensuring the highest level of safety and trust. And the team I am blessed with possesses the characteristics, morals and capability to settle every challenge that comes our way. I started the company a long time ago with a small team that was ready to sacrifice anything in order to work with me. Today, they represent the senior management and they are the pillars of this company. We are a family.
In fact, during the pandemic, we achieved greater numbers than ever before once again, thanks to the cohesiveness of our team
Coming to the flip side of the coin, what is the kind of experience that your clients are entitled to? How do you prosper the trust factor?
Something clients demand and deserve is transparency. Providing such an elevated level of transparency has been one of the major reasons for our growth. We provide our customers with the comprehensive information and knowledge they need, and we don't manage their portfolios; they manage their portfolios; not to mention that they can withdraw their money anytime.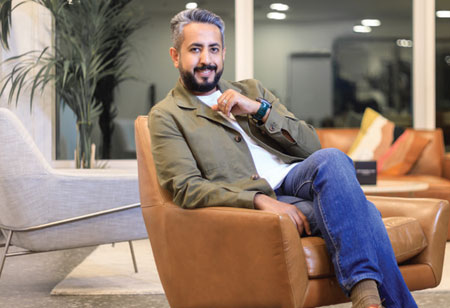 Additionally, we have a customer support department that works 24x7 with an aim to help our clients excel in trading. We also have a dedicated client services team that sits with the clients one-on-one and they listen to their sophisticated needs and requirements. This incorporates a team of reputed trainers as well.
It's also important to shed light on the Financial Conduct of Authority (FCA) regulation that we are actually compliant with. Not a lot of companies have the FCA compliance, which is a recognition by the Financial Authority of UK. It is one of the most powerful regulatory authorities in the world. It sure translates as a great sense of credibility and assurance to the money invested by our clients. Additionally, we are home to a strict data & information security policy.
Your team has been able to continue its success and effectiveness even during the pandemic. What was the kind of operational strategy that you adopted and also, what does the post pandemic world mean for your company?
During the pandemic, my team developed a mechanism that allowed all our employees to work from their homes. It would not have been possible without the dedication shown by all of our team members. In fact, during the pandemic, we achieved greater numbers than ever before once again, thanks to the cohesiveness of our team. The pandemic was an opportunity to reach a larger number of customers because a lot of people staying at home looked for alternative methods that generated income. That's why the crisis turned out to be a great opportunity. My team was ready at the right time to serve them with the same quality working from home and we have moved a step ahead by not only providing all our workshops and seminars online, but also ensuring one-to-one meetings and follow ups. In other words,a pandemic was no excuse to fulfill our responsibility to cater to the needs of our clients.
On the other hand, we have also benefited significantly during the pandemic through our marketing campaigns across several countries and geographical regions. Our customer base has grown multifold during this crisis.Today, we serve a large number of customers in the Gulf & Middle East and we expect to have a global presence soon. Currently, we are the number one in the Middle East, backed up by the numbers we are witnessing. We are basically going through a great transformation phase changing our strategies, and changing our way of delivering solutions and we aim to push towards going international.

Over the past 10 years, VI Markets has achieved great milestones and obtained a great share of the market in Kuwait and the Middle East. Could you give us a glimpse of the new features and benefits in the pipeline? What's the company's future road map"
It is obvious that the company is moving closer to become internationally recognized for the services it offers. The long term plan to become internationally recognized had to bring with it great changes, and these changes had to comply with VI Markets vision. VI Markets currently offers a wide range of instruments on both Forex and CFDs. In relation to Forex, we offer all the majors as well as a multitude of exotic currency pairs such as USD/SGD and USD/ZAR. And we offer all these services with no commission. However, the spreads are minimal.

On the other hand, with the One Connect Copy Trading app, now many can start joining the social trading revolution, and connect with other traders, discuss different strategies as group or in individual chats, copy or even mirror their trades on a single platform. This patented technology automatically copies their trading portfolio performance. Each trader will either charge a subscription fee or a percentage on the profit gained from trades. This new technology has shown great interest in the world as it eases the process of managing one's portfolio. Whether you're a beginner looking to learn the basics or a mentor wanting to charge for signals, One Connect handles it all in a safe and secure environment. VI markets will provide this patented technology to their clients as partof the transformation phase we are going through to ensure that all the client needs are met.

Going forward, VI Market's vision is to provide all those interested in trading with an opportunity to learn by providing them with a constant series of training sessions, seminars and workshops across the region. Educating clients and allowing them to meet with popular investors in the region will make them gain the right knowledge and experience to manage their accounts. These special seminars are conducted on a regular basis inside VI Markets in Kuwait, Egypt, Dubai, and Oman, and also in many languages across the globe, including Arabic, English, Urdu and hopefully in Tagalog soon.

As an industry leader, how do you socialize professionally?
Well, social media is a medium I use. I try to share with people on social media the ways of investing and trading in simple ways to allow new investors to benefit and spread awareness. Because this field is extremely competitive and many have misconceptions about it. I always try to show people the real idea behind trading.

Talal Al-Ajmi, Founder & CEO, VI Markets
Talal has become a strong leadership figure in the Middle East over the last few years. An IT graduate from the University of Philadelphia academically, he developed a passion for investment and trading during his academic days, and today has proven to be an innovative and revolutionary leader with his unique mindset and exceptional work ethics.

Hobbies:Football, Watch Collector & CarCollector
FavoriteCuisine:Lebanese/Japanese
Favorite Book:Market Wizard & Fortune Favors the Bold

Awards & Recognition:
•Global Leader of the year 2021 by Asia One
•Visionary Leader of the Year 2021 by Entrepreneur Magazine
•GCC Young Achievers by Arabian Business Magazine
•The Arab Power List by Arabian Business Magazine