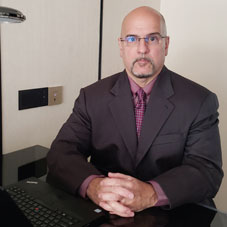 Did you know, even when the complete life cycle of a green energy source is considered, it generates significantly fewer greenhouse gases and fewer or low levels of air pollutants than fossil fuels. This is not only beneficial for the environment, but also for the health of people and animals who must breathe the air. To create environmentally friendly, low footprint, high efficiency solutions that offer best-in-class perfor mance green solutions, Stephen Lubrano set up Alternative Energy Solutions in 2015. In an exclusive interview with CEO Insights, Stephen spoke about the inspiration for his entry into the green solutions domain and his professional journey so far.
Tell us about your inspiration for choosing a career in the field of green solutions. What motivates you as an industry leader today?
On my way to Eleftherios Venizelos airport in Athens, I saw a few warehouse roofs covered in(PV) solar panels,which actually inspired my introduction into the green solutions arena. This was back when the EU was awash with generous PV sub sidies, and it dawned upon me that two things our parent company, Agility, possessed at the time were warehouse roof space and sunshine. It seemed like a natural fit.
The hunt for 'something different' began, and I was introduced to TVP Solar SA, a Swiss firm that manufactures and markets solar thermal panels using a patented high vacuum technique. The vacuum is essential for increasing panel efficiency and temperature ranges to levels never seen previously in a standalone solar thermal panel.
This led to my current motivation, which is to find new disruptive green
technologies that will help us achieve our Corporate Social Responsibility and Socially Responsible Investment objectives, which is a difficult under taking.
Good judgement comes from experience, and a lot of that comes from bad judgement
You have more than 20 years of experience growing medium and large companies and are a proactive and dynamic global leader with extensive international experience. What is your success mantra and how did you get to this point?
Early achievements, like those of most professionals, pave the way for progress. I have worked in a variety of industries, ranging from aerospace and defense to security and transportation. Each position has offered me prospects for advancement as well as significant experience that I can apply throughout my career. My strong background in finance and marketing have helped hone my commercial skills.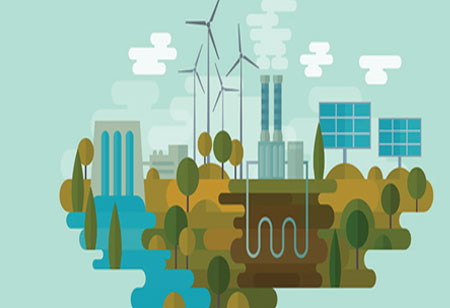 Every employee here is a salesperson, therefore 'go out and sell something', is my favorite mantra. In addition to doing so, I assist others in achieving their personal and professional goals and set a positive example by acting responsibly and taking personal responsibility for my actions, which I not only encourage, but also require from all members of my team.
How have you addressed the challenges posed by the COVID-affected market, as well as the necessity for new strategies? What role do you see yourself playing in addressing such concerns?
COVID has had a profound impact on practi cally everyone on the earth. First and foremost, I wish you, your readers, and the friends & families of our colleagues health and safety throughout this period of personal and professional challenges.
To put it bluntly, COVID has impacted every aspect of our business, from factory closures, program delays, and increases in raw material prices to office hygiene, the need for more flexibility, and a renewed focus on health and job satisfaction, the latter of which are ironically positive outcomes from a not so positive situation. Fortunately, our parent company has always been a family oriented organization, which was highlighted even more during the pandemic. They have done everything they can to support our employees and have re-emphasized the importance of family and health in any successful firm. This is a key reason we have such a dedicated and motivated workforce.

Which milestones in your professional career have provided you with the most satisfaction?
In a previous profession, I was in charge of a company's largest division, which generated over $1 billion in annual revenue. Every day, my team set records for performance and customer service/ satisfaction. Controlling this giant presented various challenges and complications, and we also had a good time completing our goals. In this role, I was able to make clients happy while also observing and assisting team members in their growth and development. That was the most satisfying aspect of the whole thing.

Fast forward to now, and I've had the wonderfully good fortune to work with tremendously clever and highly motivated people inventors, investors, and managers, to name a few. I'm sure I'll meet more along this incredible road. These entrepreneurs aspire to achieve the same goals as AES to change the world and benefit the environment by developing innovative green technologies. Any initiative that I can assist with in their path to success will be both my satis faction and my legacy, and even setbacks will allow and create possibilities for both personal and professional growth.

Stephen Lubrano, CEO & Vice Chairman, Alternative Energy Solutions
Stephen is well known for identifying game changing technologies, investing in them, and then deploying them to influence the industry dynamic.