Tapas Konar: Striving To Make Farming A Profitable And Sustainable Profession For The Next Generation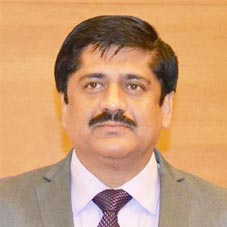 With just 220 MT of varietal paddy seed production back in 1994, the farm is currently one of the fastest-growing seed companies in India. Ramnagar Seed Farm Private Limited, with its renewed emphasis on R&D and a firm intent to invest in innovation by management to fulfil all brand commitments, the company is poised to go higher.
CEO Insights Interviewed Tapas Konar (Chief Executive Officer), Ramnagar Seed Farm. Tapas Konar is specialized in Sales, Marketing, Business Development, Team Building and P&L Management in Agricultural Inputs industry.
You joined the company in 2019 and have an overall experience of more than 25 years. What changes did you bring into the organization, its structure and policies that are driving the company to grow fast?
Well, every company has a unique legacy and for bringing any change, one has to understand the legacy of the organization first. I have introduced a few systems into the company's framework as well as I have structured the product line, and this is the big shift I would like to emphasize. Let me clarify more, this business was mono-directional. The company had a complete focus on paddy business and to some extent wheat and mustard, and there was no Vegetable Seed department.
Company was more oriented towards OPV Paddy and there was no scope or section intended for Hybrid Field Crops, I introduced Vegetable Seeds, both – OPV & Hybrids. Our Chairman, Alhaz Sk Abdul Hakim, our Managing Director, Sk Abdul Zabbar and our Chief Advisor, Dr Dhabaleswar Konar – all agreed and encouraged me to work on every possible changes, when it comes to the growth of the company.
Corporate policies and strategies were designed and implemented. I devised an efficient and result oriented R&D team along with
targeted projects down next 5 years, and fortunately we got Dr. V N Kulkarni, who happens to be my former colleague, with an experience of 30 years in R&D in multiple companies as Chief Consultant of our R&D. Because I believe without an efficient R&D department no seed company can grow.
I have also incorporated some of the financial policies for trade partners / distributors the business. Then, in logistics, I have streamlined quality and operation. We have taken a target of delivering our products within 48 hours of indenting. C&F operations have been started in few states. We have built 2 separate state-of-the-art Cold Storage facilities having capacities of 400 MT & 600 MT for Vegetable Seeds and Field Crops respectively.
My major contribution to Ramnagar Seed Farm Private Limited will be to grow the company with a bigger outlook aiming to be within Top 3 Seed Companies in Eastern India by 2025
What strategies are you devising to make the strong place in a much stronger position in the agriculture seed area?
I have charted out some of the major dos and don'ts for the company. We're not going to be omnipresent. I am only focused on the country's Eastern and Northern markets for next 5 years. Now a days, due to Covid -19 situation, online reporting (reporting through different applications by the help of smart phone) has been increased in most of the companies. I have kept a simplistic structure instead of over burdening the team through a very robust reporting structure.
I do not want to load my team with any information which has very limited scope of use or which is not relevant. At the same time reporting through Company's own E Mail system through outlook has been in practice from June'20. As I have already introduced 'Zero Tolerance Quality Norm', I am sure that the company is sure to be regarded as a very reputed seed company by the farming community. As we are focusing in limited geography currently, we are sure to do better on market penetration part in niche
markets than stretching (width) to different geographies.

I have conceptualized, scripted, designed a very authentic, elaborate and informative website which is an intellectual asset of the company and thousands of channel partners and farmers will be benefitted from this website which will certainly help them as due to Covid-19 situation individual farmer contact in person has been greatly decreased.

Tell us more about your role in the company. What are the goals that you have devised for the organization?
Currently I am the P&L Head for this corporate structure of Ramnagar Seed Farm Pvt Ltd. My major contribution to Ramnagar Seed Farm Private Limited will be to grow the company with a bigger outlook. We have to develop in terms of production units, geographical expansion, R&D outputs, and distribution channels expansion. I want to see RSFPL within Top 3 seed companies in Eastern India within 2025.

What are your future plans for the company and for self?
Any commercial organization will run smoothly only when ROI is matched as per the desired level which will be my key area of attention of course! We are planning to come up with some other sister companies by 2025. RSFPL will have more wings like a pesticide division, a potato tuber company, packaged drinking water, hospitality business are few of our focus area. I visualize to be one of the main architects of this project of RSFPL.

Tapas Konar, Chief Executive Officer, Ramnagar Seed Farm
Tapas Konar is an industry leader with an experience of more than 25 years in the Agricultural Inputs Industry, Chemistry Business and Seeds Business. He completed his Post Graduation in Agronomy from Calcutta University. Tapas started his career as a Sales Officer in United Phosphorus Limited in 1995. Before his current position, he has served his duties in various prestigious companies like Bayer India Ltd, Ankur Seeds Private Limited, PHI Seeds Ltd(A DuPont Company). Tapas was National Sales Manager for Field Crops in JK Agri Genetics Ltd from 2012-2018. Tapas was CEO and Director of Utkal Tubers India Ltd, Startup Company engaged in quality potato tuber production. Tapas Konar joined Ramnagar Seed Farm in 2019 as Chief Executive Officer.