Tech On Lease: One Of The Largest And Most Established Rental Service Providers Of It Infrastructure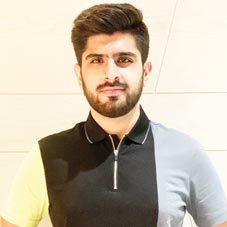 Brief us about Tech on Lease journey so far along with the major challenges that you faced and overcame.
Tech on Lease is a company that was established in 2018, it's just been two years and the parent company is ABX Exports. In this journey, the most difficult challenge we faced is to make the clients understand why leasing infrastructure is necessary and why should they choose our service. At Tech on Lease, we provide IT infrastructure on rentals, such as laptops, desktops, servers, printers, and every kind of IT equipment. Our company caters to various industries like Call Centers, Graphic Designers, IT companies, and many more. We are currently operating in
Delhi, Mumbai, Bangalore, Cochin, Chennai, Amritsar and Dehradun, Tech on Lease provides PAN India service.
Tell us about Tech on Lease approach to serving corporate IT infrastructural needs.
The company has a basic business module, we communicate with the clients and ask them about their requirements, there is a process, we have to undergo some legal procedures, documentation, and then we provide them with the products they need. After delivering the products another journey begins, that is our service part.
At Tech on Lease, we follow a motto of providing on-time service because, we feel that our growth is directly proportional to our client Business. And thus any delay in service will lead to client's business loss.
At Tech on Lease, we follow a motto of providing on-time service because, the clients should not feel that why they did business with us, there should not be any regret on choosing our products and services. Apart from this, Tech on Lease has a great marketing team, and from last year we started outdoor marketing. There are flex and hoarding put up on the metro stations, our team is putting in all the efforts on developing our website, and we have franchises, Google Ads. These are the various mediums through which we connect with the clients.
Tech on Lease is a comprehensive IT Infra rental company in India. Explain in brief about your products
& solutions, with key emphasis on your flagship offering.
The company offers all varieties of laptops, desktops, servers, printers, scanners, whatever or however the client needs it, based on their requirements we provide them with the products and service. Considering from domestic to commercial necessities, the company supply all sorts of brands according to the client's preference.

We also provide them certain services like, if any client has brought rental laptop or desktop from us, and they face any issue while using our products we provide them with the solutions within 48 hours, irrespective of their location. After understanding the client's requirements we offer them the quotations with all the specifications, then when the clients are ready to proceed further, we will have an agreement regarding some legal terms and documentation.

What is the future roadmap set for your organization? How are you updating yourself with the latest technologies/ industry trends to make Tech on Lease reach its future goals?
There are two things we are thinking of, post-pandemic we have decided to provide more mobilized products to our customers. Secondly, within a couple of years, we are going global, and offer products and services internationally. Currently, we have clients who are already present in different countries so we are trying to tap them in various countries.

Hardik Rajpal, Managing Director
Hardik Rajpal established Tech on Lease as soon as he finished his first year of the degree. Being a young entrepreneur, he is willing to expand the operations and spread out their services across the globe.

Office: Delhi, Mumbai, Bangalore, Chennai, Cochin, Ahmedabad, Ranchi, Amritsar, Mohali, Chandigarh, Dehradun